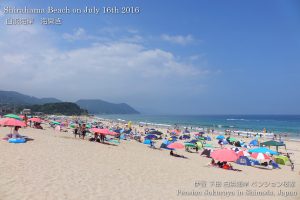 Not only Shirahama Ohama Beach but also the other 8 beaches in Shimoda city were opened today.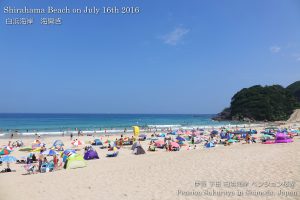 It means the shops on the seaside road or on the beach were opened, life guards started to patrol and the beach cleaning service was started to operate.
The busiest season will be continued until the middle of September.
Click here to go to Facebook album with 12 pictures that I took on the beach today.