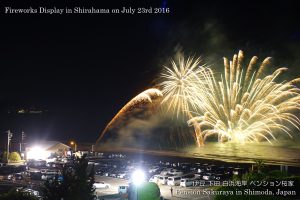 I had been worrying about today since long time ago, because it was Fireworks Festival in Shirahama today.
We had a little wind, but it was sunny tonight and the fireworks display was taken place from 8:00 PM as usual.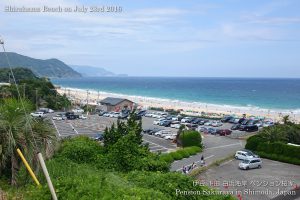 Last year I went to the beach to take pictures, but I took pictures on the way to the beach this year because I was very busy and didn't have enough time to go to the beach.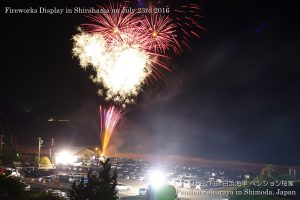 From this place we can see the parking lot just in front of the beach and the fireworks are shot up from the beach over there.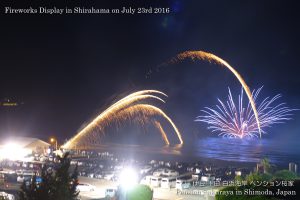 Of course all of our customers went to the beach to see the firewoks and said,
"It was really amazing!"