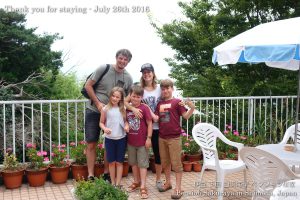 They came from Switzerland and stayed at Pension Sakuraya for 6 nights.
They have come to Japan for several times, because the father's parents live in Japan.
During their stay they went to the beach almost everyday, Sand Ski in Toji district and went to Yakiniku restaurant in Shimoda as well.
Thank you very much for staying with us.
We also had great time with you, beautiful family!