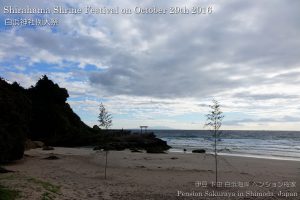 There is a shrine called "Shirahama Shrine", 7 or  8 minutes walking from Pension Sakuraya.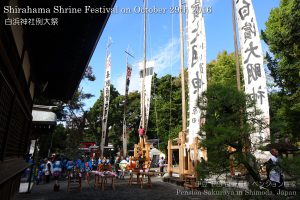 They have a long history more than 2,400 years, so this shrine is the oldest one in Izu peninsula.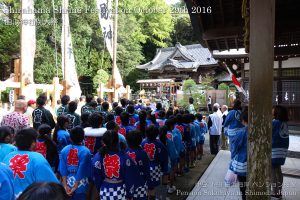 They have a festival for 3 days at the end of October every year, and it was started today.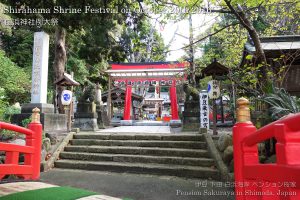 A lot of residents participate this festival, and of course the children as well.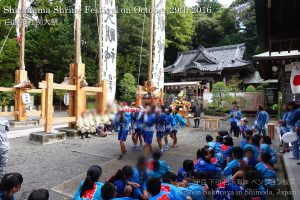 My son helped to carry the small shrine with his friends.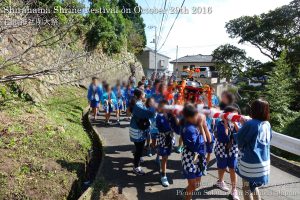 He is now the last grade of primary school, so it was the last chance for him.