When I took my son to school by car this morning as usual, the beautiful scenery got into our sights!
My son and I were excited with it and said, "Wao! It's amazing!"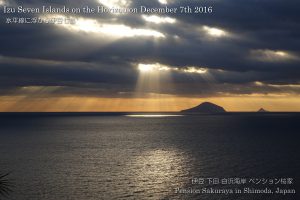 I was lucky to see it this morning and was very glad to be able to take some good shots for the next year postcard for our customers!