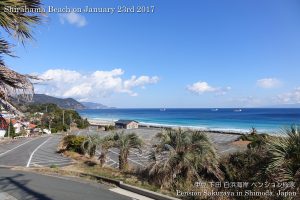 I walked on the seaside road this morning after several days.
We had a little cold west wind today, but the blue sea water was shining under the clear sky.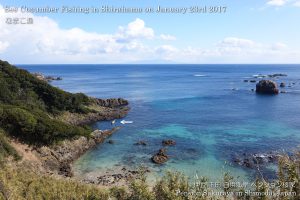 When I was walking taking pictures I found out that the fisherman had been fishing sea cucumber.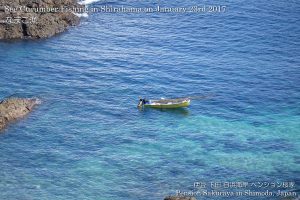 We are able to see sea cucumber at the super market in winter.
I think most of the residents in and around Shimoda city love to eat sea cucumber.
Of course I have ever eaten it, but it is enough for me to eat just only once.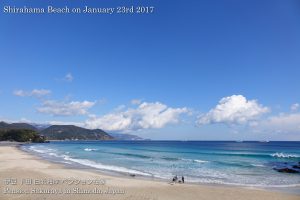 You can see the other pictures of Shirahama beach on our Facebook.