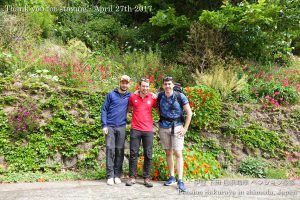 They came from France and stayed at Pension Sakuraya for the 1st time.
After arriving in Japan they went to Kyoto, Nagano and some other places, and came to Shimoda as the last stop in Japan.
Unfortunately it had been cloudy during their stay they went to Irozaki cape to get on the tour boat and Shirahama shrine.
Thank you very much for staying with us.