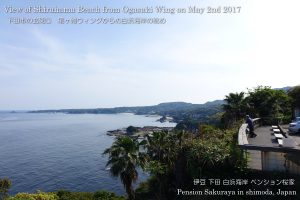 We had very strong south wind yesterday, but it was not windy today.
This is one of good view points on Izu peninsula, which is located between Shimoda city and Kawazu town.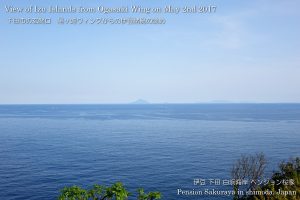 If you come to Shimoda by car, you should take a break at this view point on Rout 135 of eastern side of Izu peninsula.
If it was sunny and the air was clear, you would be able to get the beautiful view of Izu seven islands and Shirahama beach.