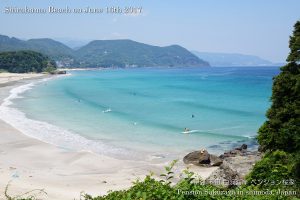 It was sunny and very hot today.
I took Nordic walk on the seaside road after 3 days.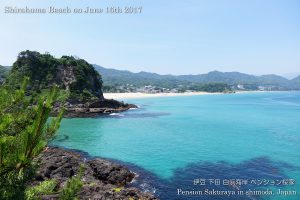 The water was really beautiful and some of surfers got into the water without wetsuit.
I think the water is still cold in this season….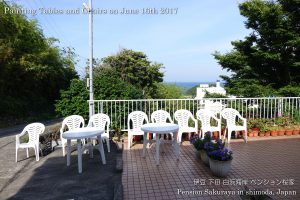 After walking I painted tables and chairs on the balcony of Pension Sakuraya for busy season.