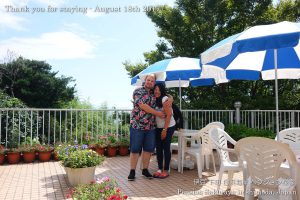 He is from Germany and she is from Peru, and they were married 3 years ago.
But he has lived in Germany and she has lived in Japan for 3 years after they were married, so this trip was their honeymoon for the first time in last 3 years.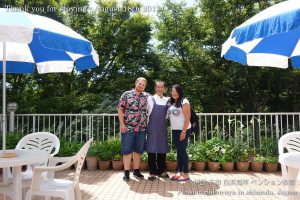 They made a reservation for 2 nights from August 16th, but they appeared on August 15th, because they made a mistake of the reservation date.
I thought it had been really hard to find the accommodation for August 15th because of Obon holidays, but I found it in Shimoda finally.
They spent one night in Shimoda and came to Sakuraya again next day, and stayed with us for 2 nights.
We apprecitate that they chose our Pension for their honeymoon.
Thank you very much for staying with us and see you soon!!