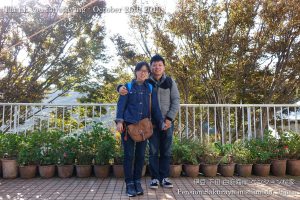 They are from China and came to Japan for the 1st time.
They are travelling in Japan for a week and stayed in Kamakura and Atagawa before coming to Shimoda.
During they were staying in Kamakura unfortunately the typhoon ripped through Japan, but they were able to see the Mt. Fuji clearly after the typhoon passed away.
They went to Tokyo after Shimoda and will leave Japan.
Thank you very much for staying with us.