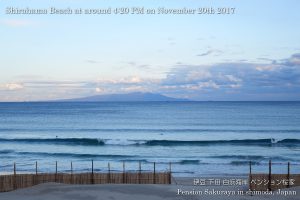 It's getting colder day by day here in Shimoda.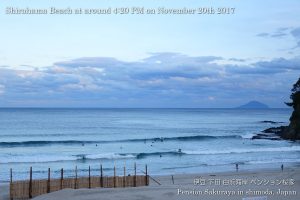 It was cloudy at around noon and I was not take good pictures of the beach.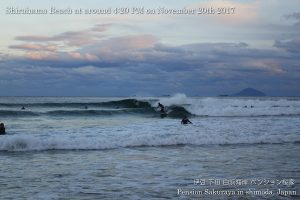 So I went to the beach again at twilight time.
There were still a lot of surfers because they had good waves at that time.