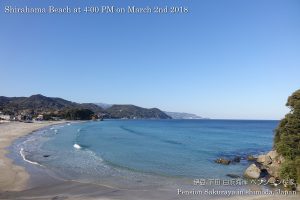 I walked on the seaside road at around 4:00 PM.
We still had a little west wind, but they didn't have good waves like yesterday.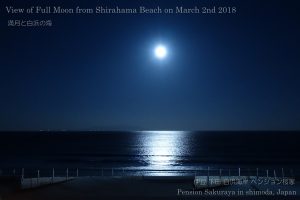 When I went out at around 7:00 PM I found out the full moon on the water.
So I went to the beach to take pictures.