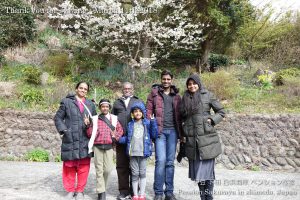 They are from India and live in Tokyo.
They came to Shimoda for the 1st time with their parents who visited Japan from India.
On the 1st day they went to Kawazu town to see cherry blossoms and Kawazu seven waterfalls, and went to Irozaki cape after check out.
Thank you very much for staying with us.