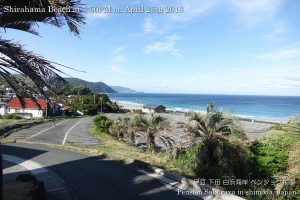 The trains on Izukyuko-line were stopped between 9:00 AM and 12:00 AM because they had heavy rain here in Izu peninsula this morning.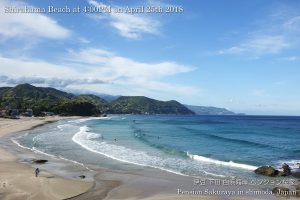 Of course we also had rain and strong wind, and Shimoda city announced flood warning.
But the beautiful blue sky came back after the low pressure system passed this afternoon.