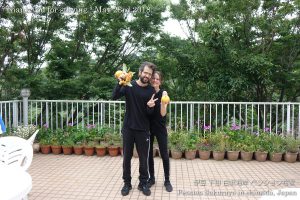 They came from Switzerland and are traveling in Japan for 2 months.
They went to Tokyo, Kyoto, Hiroshima, Sasebo and Beppu before coming to Shimoda.
During their stay for 3 nights it had been sunny and they went to the nearest beach.
Thank you very much for staying with us.