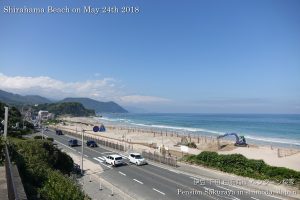 I walked on the seaside road this afternoon after several days.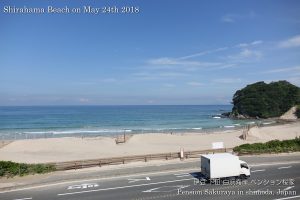 It was cloudy and cold this morning, but it became sunny and very hot after noon.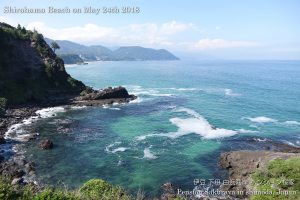 The local community in Shirahama will have a removal work of fences on the nearest beach Shirahama this weekend.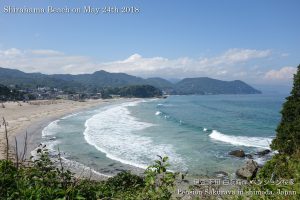 So they were removing sands around the fences to prepare for the work.