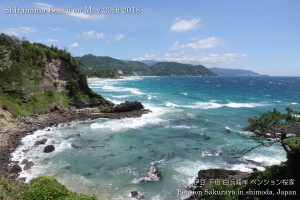 Today it was sunny but very cold by the strong north-east wind.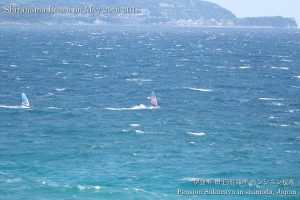 When we have such wind the nearest sea has good condition for windsurfing!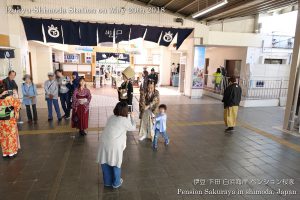 By the way it was the last day of Black Ship Festival today.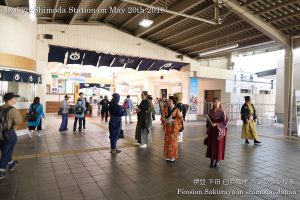 When I went to Izukyu-Shimoda station some people were welcoming visitors with the clothes of Edo period.