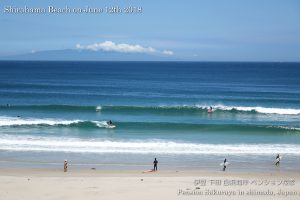 When I was cleaning guest rooms this afternoon I was able to see  the blue water and Izu Oshima island through the window.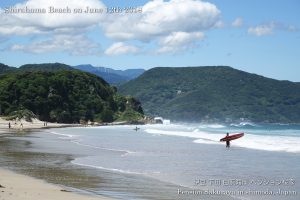 So I walked to the beach to take pictures.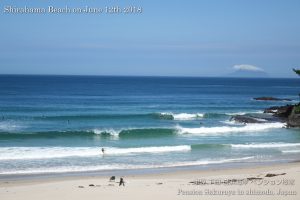 After the typhoon past the blue sky and the beautiful sea came back here in Shirahama.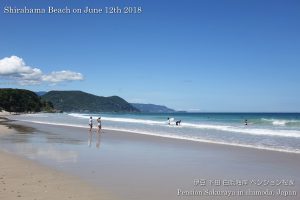 There were a lot of surfers on the beach because of good waves.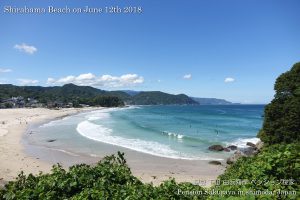 I was very happy to take pictures of the beautiful water and the clouds on the island and the mountains.
I love this beach after all.