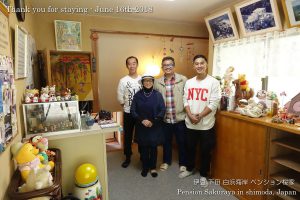 They are a family from Indonesia and have lived in Japan since 11 years ago.
They stayed at Pension Sakuraya for one night and they were going to the cave in Shimoda after check out, but we are very sorry about the weather during their stay.
We look forward to having you again.
Please come to Shimoda with the sun!
Thank you very much for staying with us.