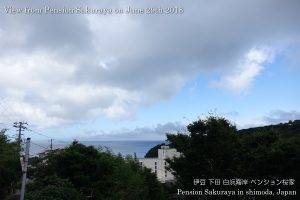 The weather here in Shirahama was really strange today.
It was sunny and we were able to see the blue sky this early morning, but we had strong shower at around 11:00 and it became cloudy after that.
And we had blue sky over the sea this late afternoon after all.