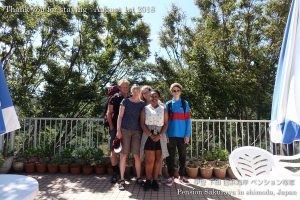 They came from Holland to Japan for the 1st time and are traveling for 3 weeks.
Before they came to Shimoda the typhoon passed near Izu peninsula, so we had been worrying about them. But they came to Shimoda safety.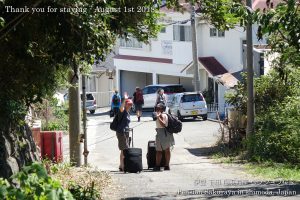 During their stay they went to the beach, but there were a lot of driftwood and seaweeds on the beach and the water was cloudy.
We are very sorry, but we wanted show them the clear and blue sea.
They went to Fuji lakes, Nara, Kyoto and Hiroshima after Shimoda.
Have fun and nice holidays in Japan!
Thank you very much for staying with us.