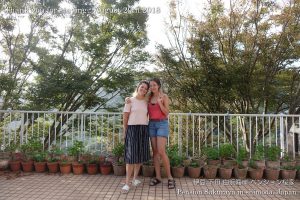 They are from Switzerland. One of them lives in Tokyo and the other one came to Japan for traveling.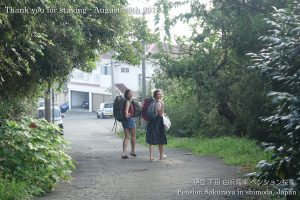 They came to Shimoda from Atami station by rental car and drove on southern and western part of Izu peninsula on the 2nd day, and they spent all day on the beach on the 3rd day.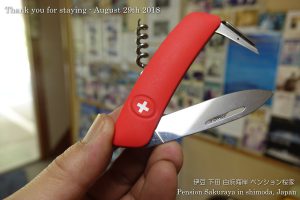 When they checked out they gave us a present from Switzerland.
Thank you very much for staying with us.
We also had great time with you!