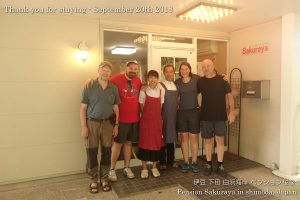 They came from Germany and stayed at Pension Sakuraya for 3 nights.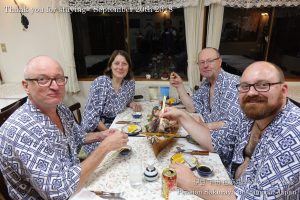 One of them, she has stayed with us long time ago when she came to Japan for her buisiness as a staff of Bärenreiter which is one of the largest world wide publishers of classical music scores.
At the same time we, members of chorus group were practicing Mozart with this company's score by accident.
I was surprised very much and took here to the leaders of our chorus group to meet them.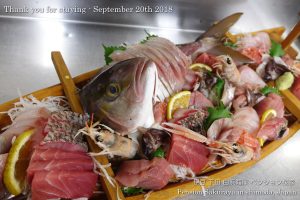 And this time she came to Shimoda with her husband and her friends after 9 years!
During their stay they went to the beach, walked in and around Shirahama and Shimoda city.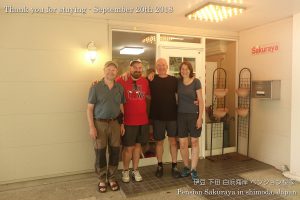 We were very happy to have great time with you.
Thank you for staying with us.
See you again someday in the future.