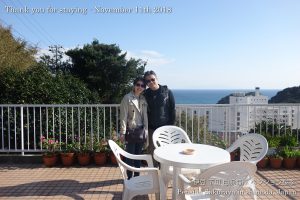 They came from Taiwan and stayed with us for one night..
They have visited Japan every year since 9 years ago, but it was the 1st time to come to Izu peninsula.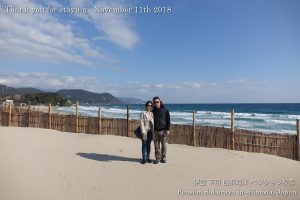 They stayed in Ito city and Shuzenji before coming to Shimoda and will stay in Tokyo for 2 nights before leaving Japan.
Thank you very much for staying with us.