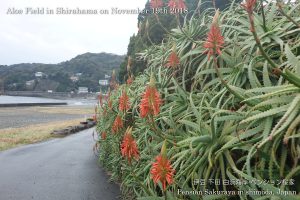 As I found out that the aloe flowers had already started blooming this season I went to the aloe field in Shirahama this afternoon.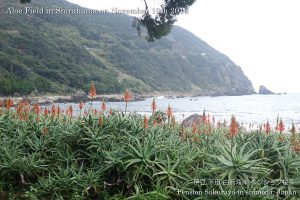 Today it was cloudy here in Shimoda, so I was not able to take good shots.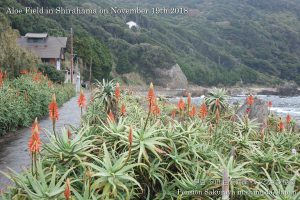 But if it was sunny, you would be able to see the beautiful scenery of the red flowers and the blue sea under the blue sky.