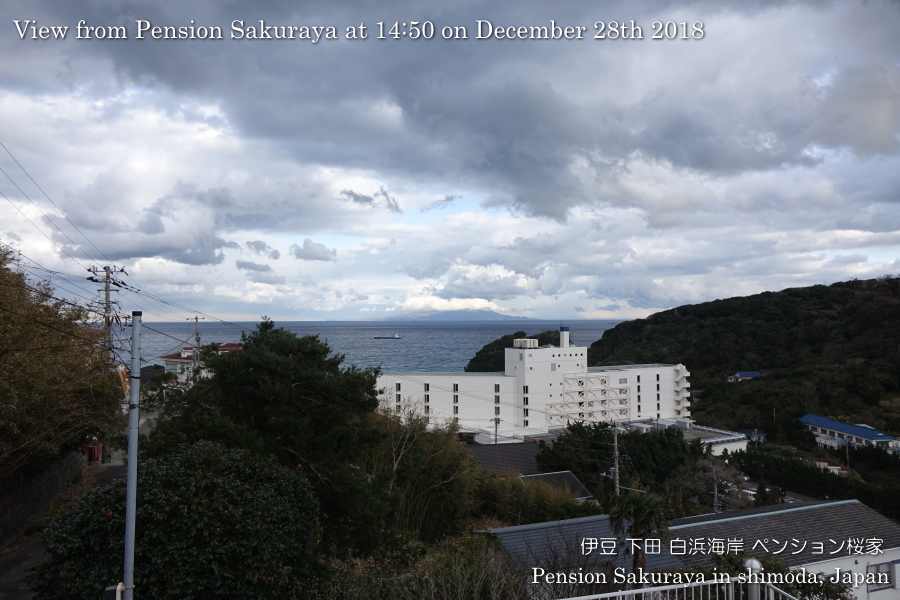 I had been working in our house all day long.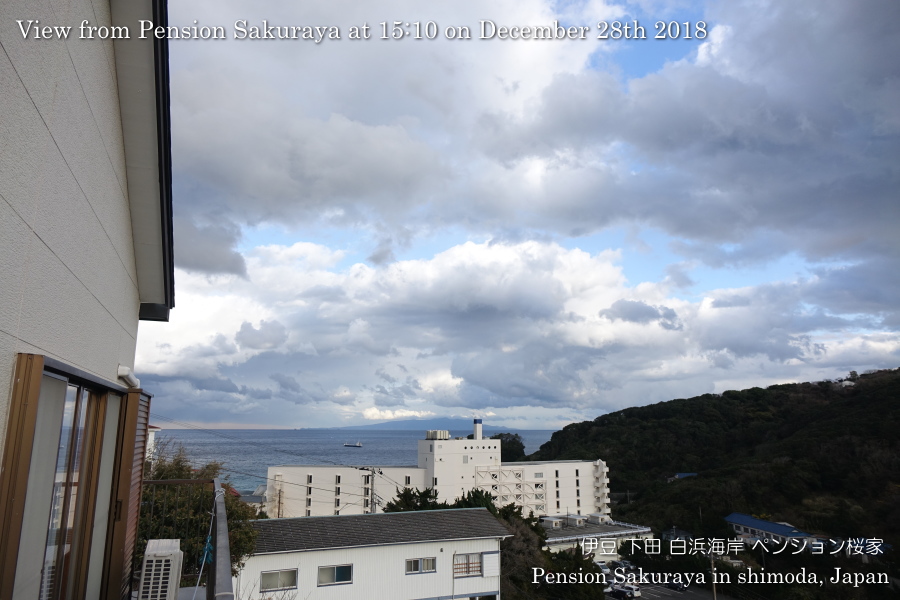 It was sunny until around noon, but the sky was covered with clouds. And it became very cold here in Shirahama after that.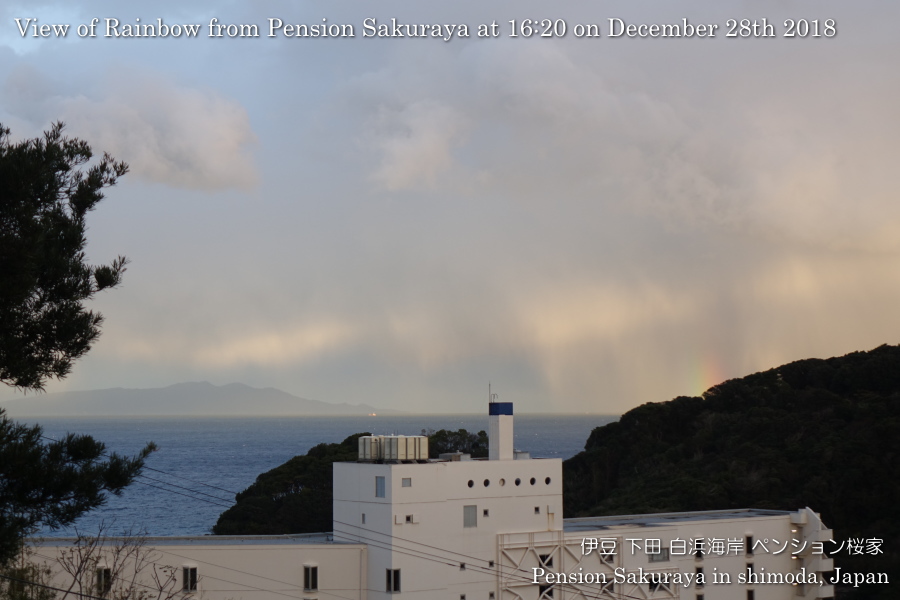 I think they had a little snow on Izu Oshima island and then we were able to see a little rainobow.