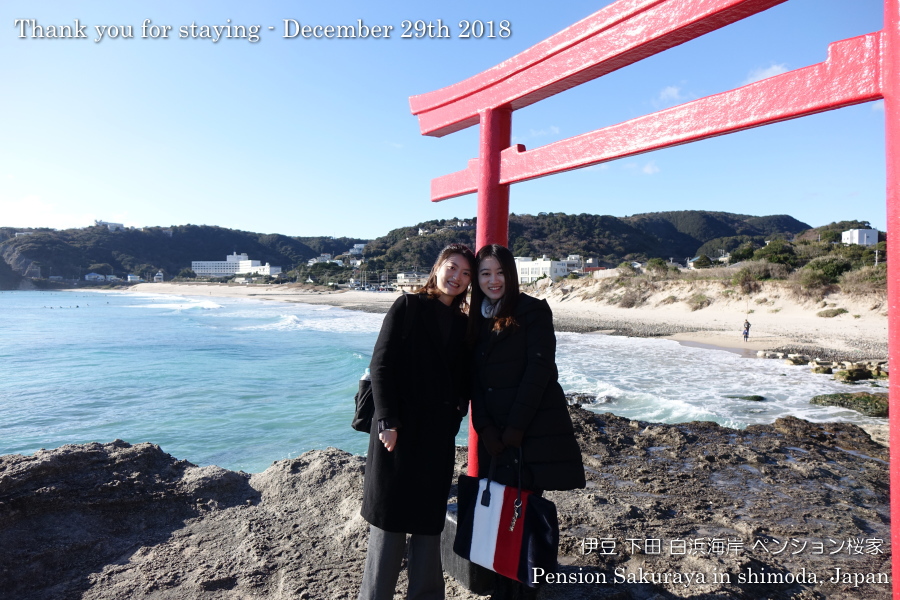 They are beautiful ladies from China and have lived in Tokyo since 3 years ago, but it was the 1st time to come to Izu peninsula.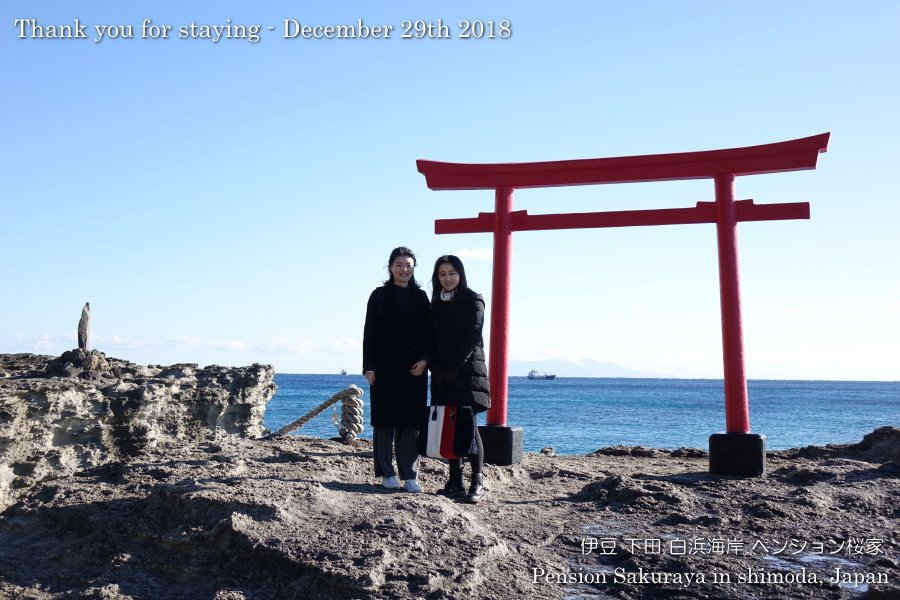 They went to Mt. Omuro and Izu Shaboten Zoo before coming to Shimoda and they went to the nearest beach and Shirahama shrine after check out.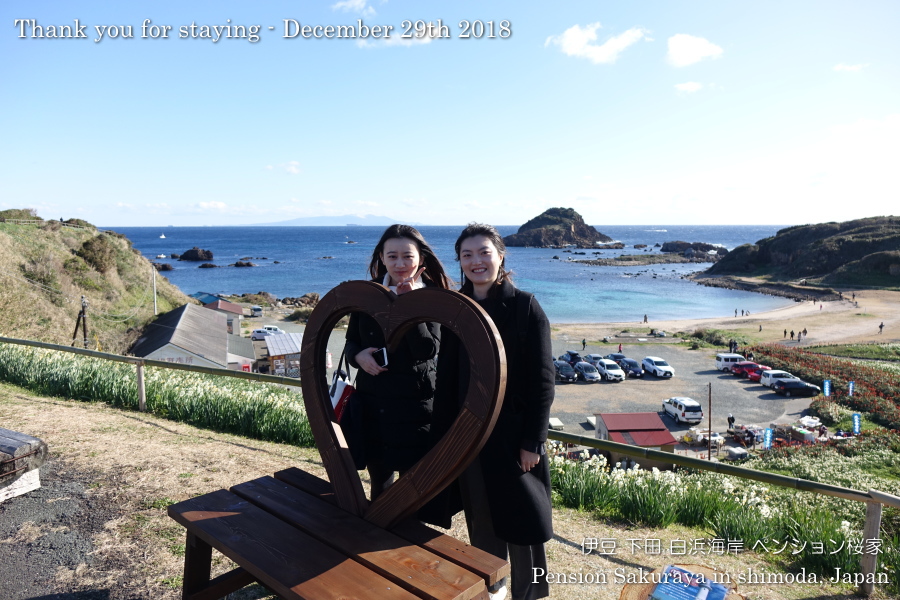 After that, as they were going to Tsumekizaki cape I took them by my car because I had to go to Shimoda for shopping.
Thank you so much for staying with us.