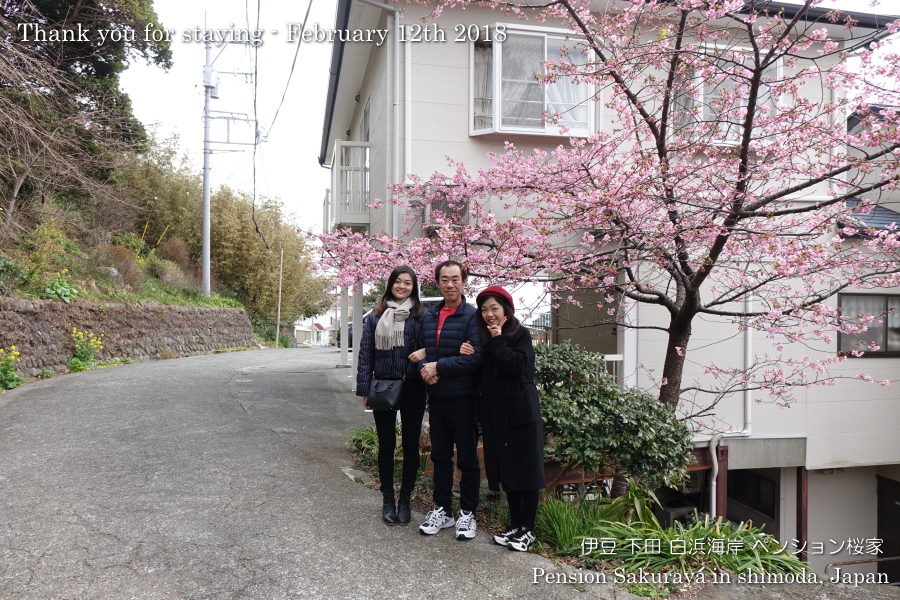 They came to Japan from China for the 1st time, and came to Izu peninsula to see Sakura blossoms.
During their stay it had been almost sunny and they went to the nearest beach and Shirahama shrine.
After check out they went to Kawazu town to see cherry blossoms and Izukogen to stay.
They are going to Kyoto, Nara and some other places after Izu peninsula.
Thank you so much for staying with us and we look forward to meeting you someday again!