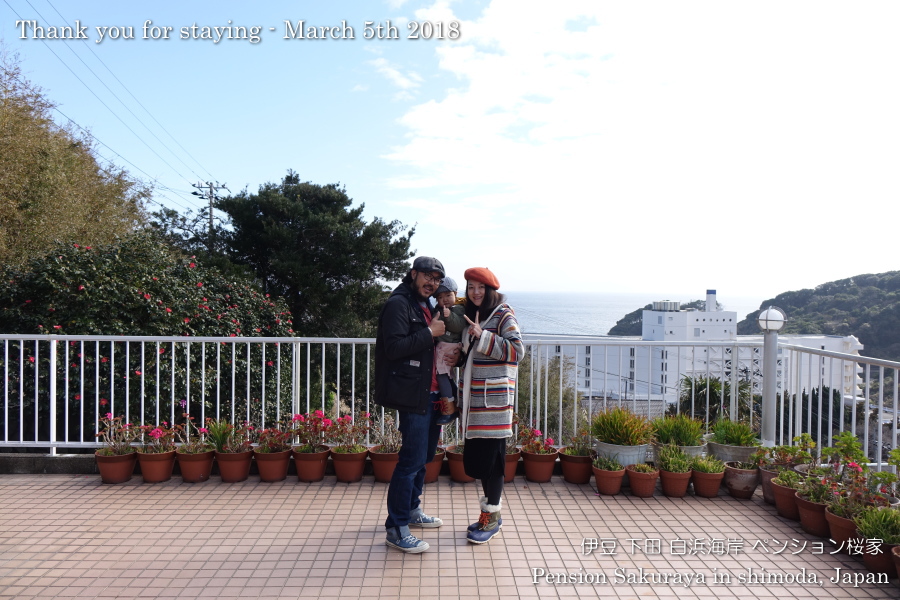 They have been to Japan from China a lot of times before, but it was the 1st time to visit Izu peninsula.
During their stay they had only one sunny day and it had been cloudy and rainy, but they went to Aquarium in Shimoda, Shuzenji, Animal Kingdam and Kawazu town to see cherry blossoms.
Thank you so much for staying with us and we would welcome you anytime again in the future!