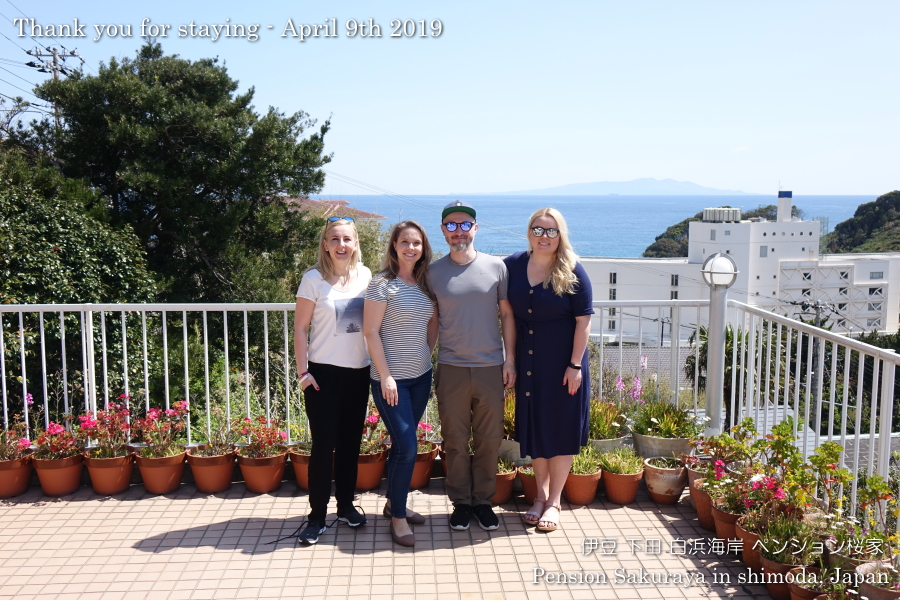 They came to Japan from Poland for the 1st time.
On the 2nd day the had rain before noon, but it became cloudy and a little sunny in the afternoon. So they walked around Shirahama area.
On the 3rd day it was perfect weather and they went to the beach under the blue sky after check out.
They are very good and friendly guests and we were very happy to welcome them.

Thank you very much for staying with us.
We look forward to meeting you someday in the future!