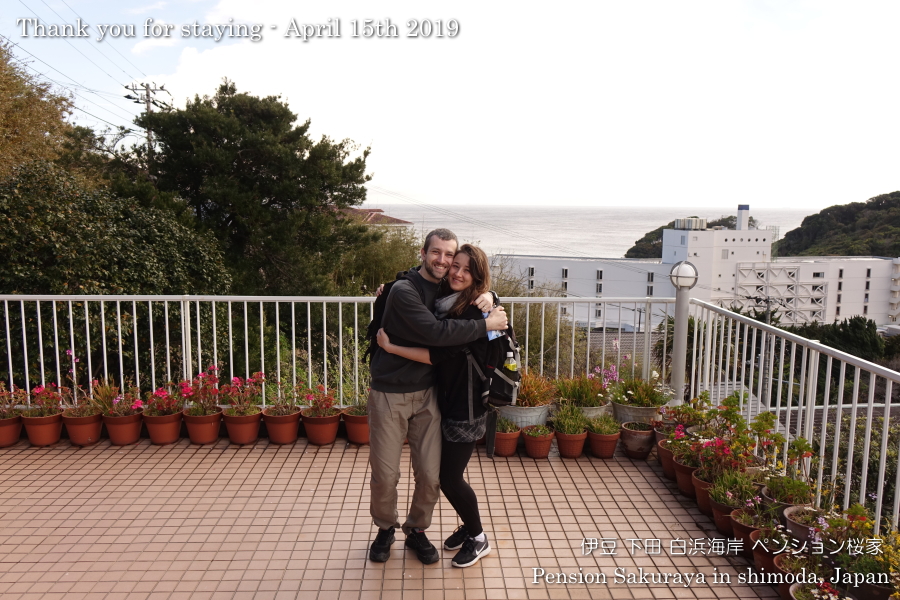 They came to Japan from France for the 1st time.
They came to Shimoda after Kyoto and stayed at Pension Sakuraya for 2 nights.
On the 2nd day they had running to train themselves before climbing Mt.Fuji after Shimoda.
They are beautiful and lovely couple and we had very good time with them.
We look forward to meeting you someday again in the future!