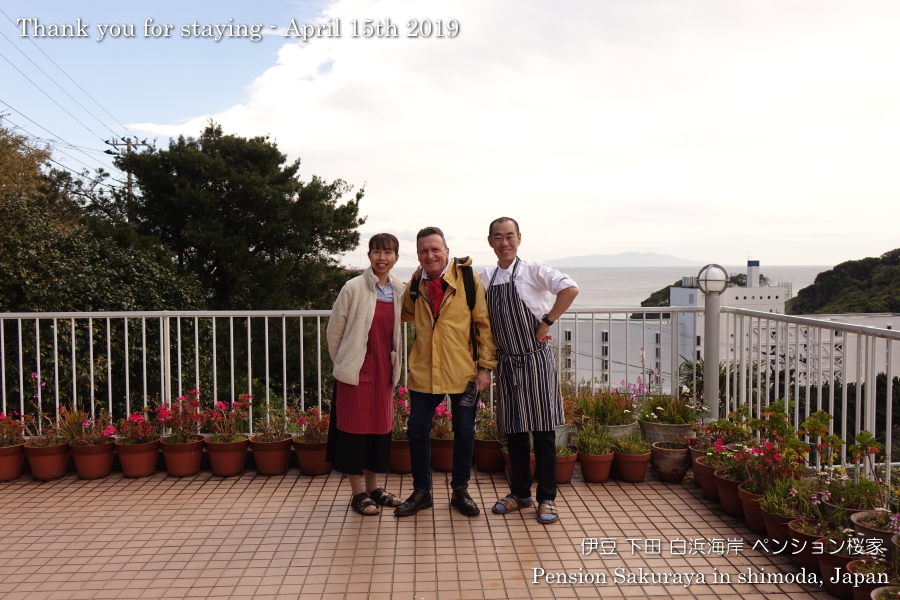 He is from France and now lives in Vietnam.
He came to Sakuraya for the 2nd time after 5 years and stayed for 2 nights. (Last time: April 4th 2014)
On the 1st day he went to the nearest beach after check in, and went to Irozaki cape by bus on the 2nd day.
He loves Japan and comes to Japan every year.
"I will come here next year again" he said when he checked out and his words made us very happy!
Thank you so much for staying with us and we were very glad to meet you after 5 years.
We are really looking forward to meeting you next year!