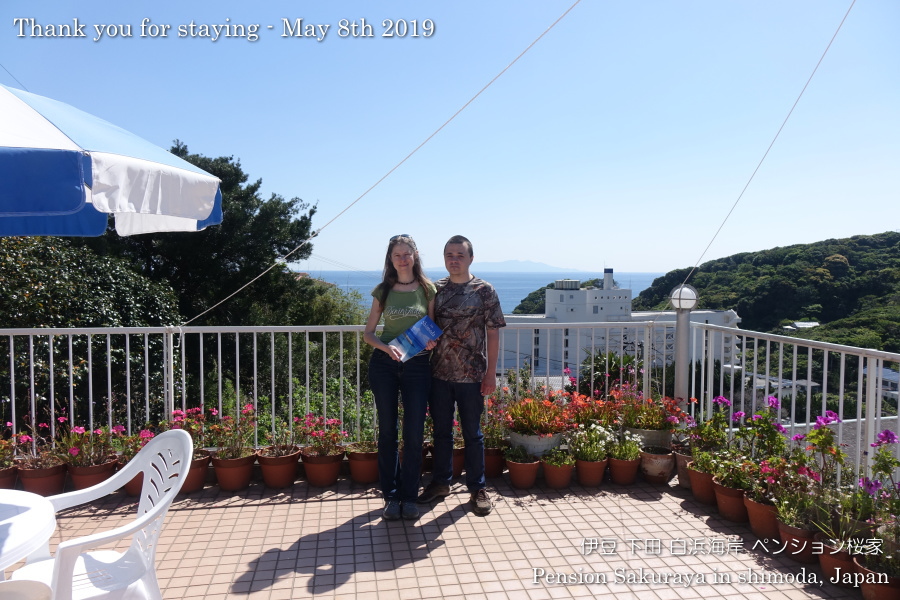 They came to Japan from Poland for the 1st time.

They stayed in Tokyo for several days and came to Shimoda by car.
After Shimoda they are going back to Tokyo and going to Hokkaido and Nagasaki by airplane.

Have a nice travel in Japan!
Thank you very much for staying with us.