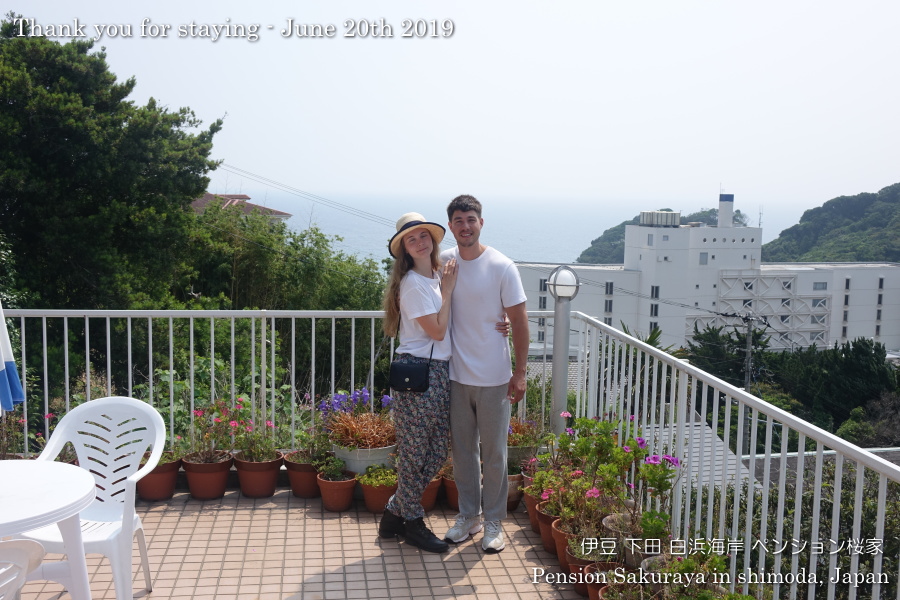 They are a beautiful couple who came from Holland to Japan for the first time, and came to Shimoda from Kagoshima prefecture after 5 weeks journey in Japan.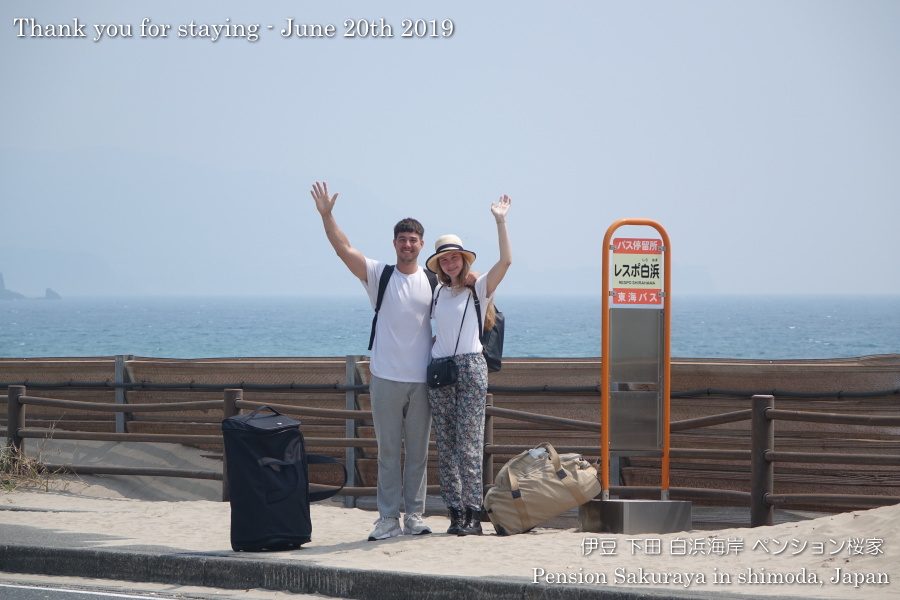 During their stay they went to the nearest beach and many places in Shimoda.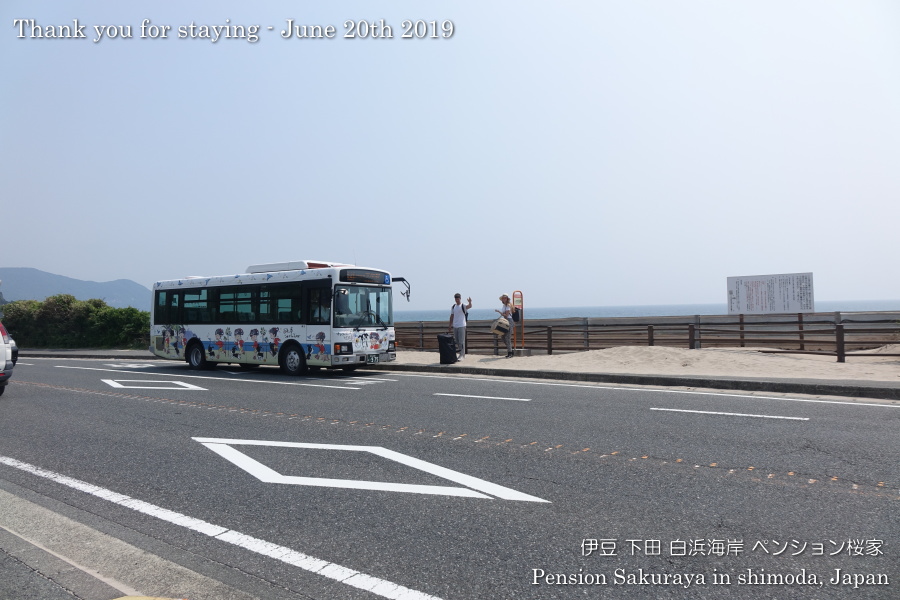 I took them to the nearest bus stop by my car after check out because I had to go to Seven Eleven for shopping.

Thank you so much for staying with us for 5 nights.

We hope you will come to Japan again in the future and will be able to have good communications in Japanese!