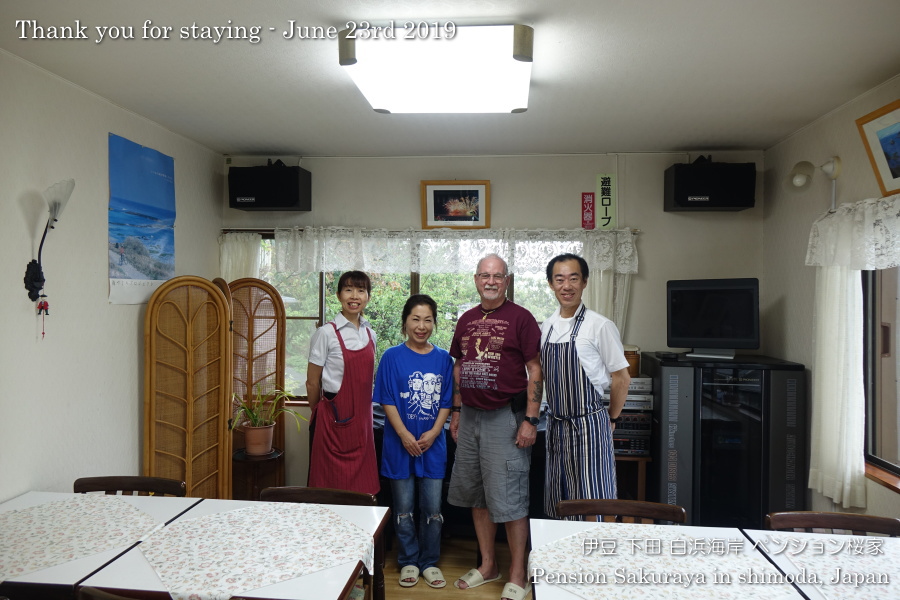 They came from Yokosuka in Kanagawa prefecture.

Actually it was the 3rd time for us to welcome him at our house.

He has stayed twice before and came and stayed 15 years ago when they had Thanksgiving party at Pension Sakuraya in 2004.

So my wife and I were very happy to meet him and his wife after a long time.

We are looking forward to meeting them in next September.

Thank you so much for staying with us.