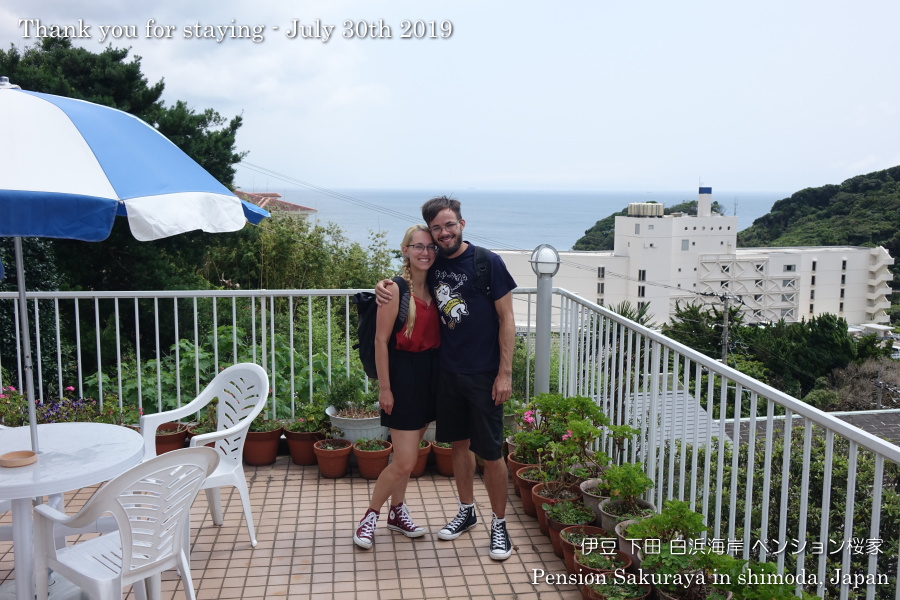 They came to Japan from Austria for the 1st time and stayed at Pension Sakuraya for 3 nights.

Before coming to Shimoda they went to Isigakijima island in Okinawa, Osaka, Kyoto, Hiroshima.

And after that they went to Kawaguchi-ko lake to climb up Mt. Fuji.

Thank you for staying with us.

We hope you will come back to Japan again in the future!