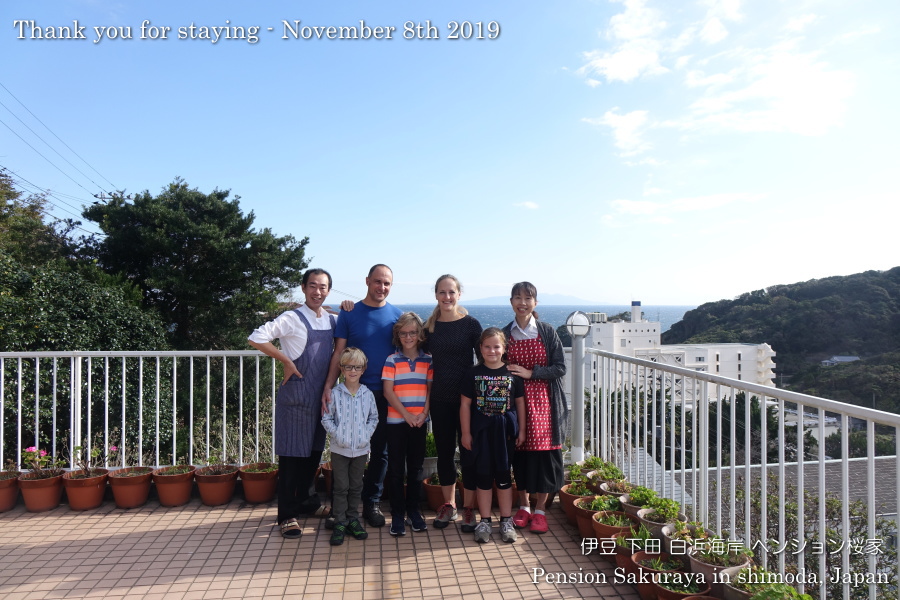 They are a family who came from Switzerland and stayed at Sakuraya for 4 nights.
Actually they leave Switzerland to travel in the world, and came to Japan from the United States of America. And they are going to China, Vietnam and other countries.
During their stay they had sunny days and went to the beach every day.
Thank you for staying with us and have a great experience safety in the world!