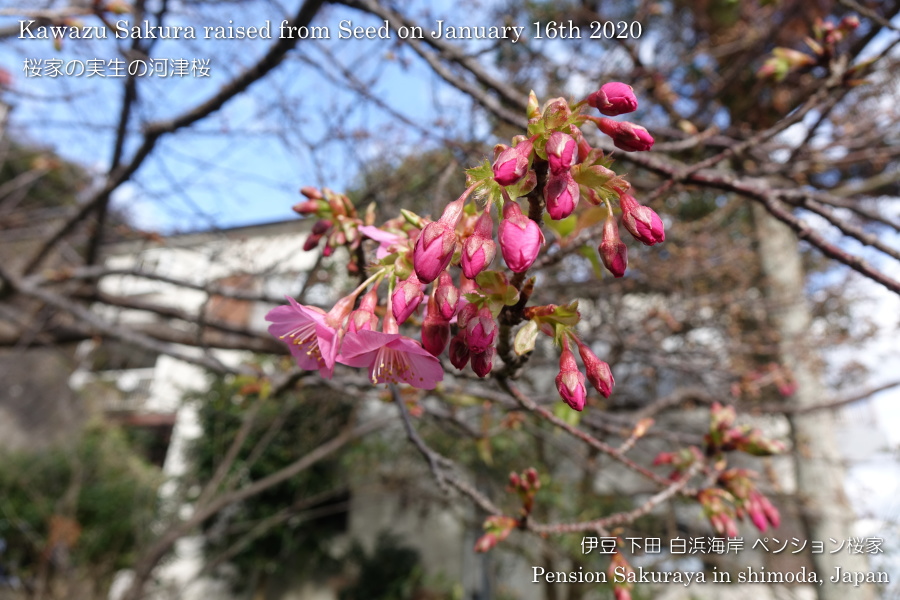 Sakura tree which we raised from seed of Kawazu sakura has already started to bloom. And all of the other buds are ready to bloom now.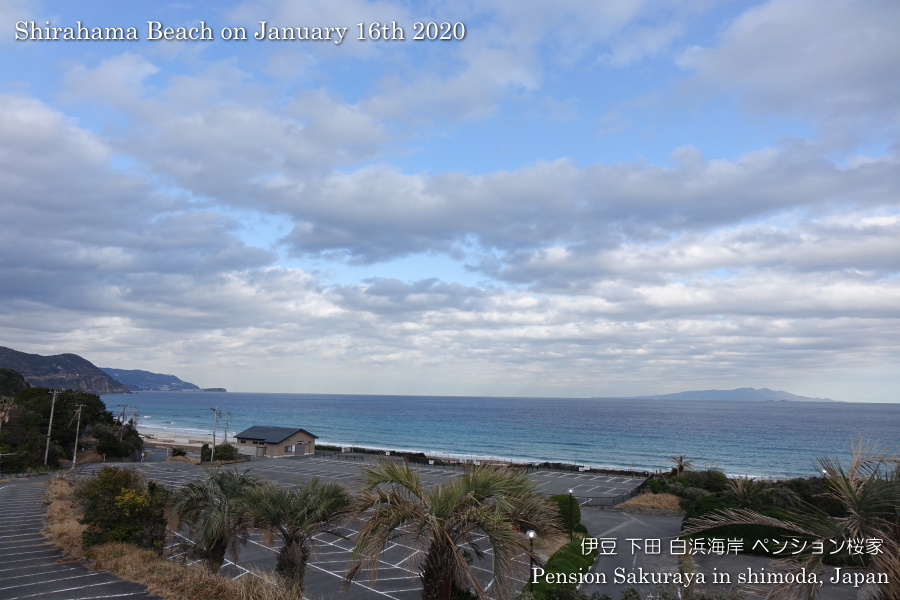 I walked on the seaside road as usual this afternoon.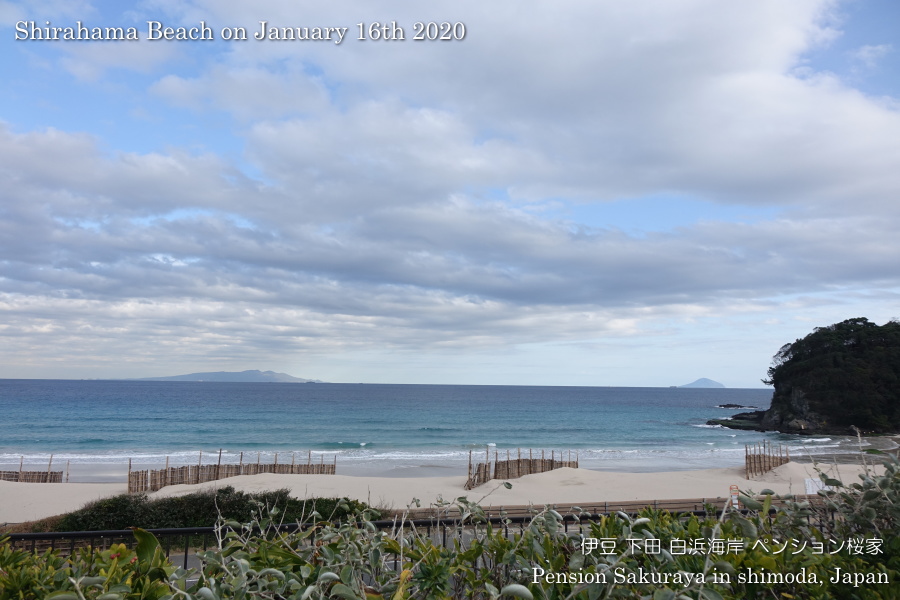 It was chillier than yesterday because the sky was covered with clouds and we had very cold north wind.
Facebook is here.