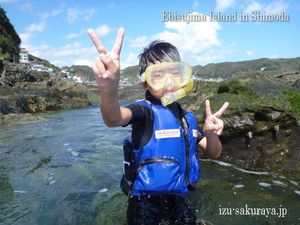 My son and I went to Ebisujima island for snorkeling today.
He was excited with a lot of fishes in the water.
It was very good condition for snorkeling because the water is still warm.
We didn't need wetsuit actually.
Click here to see the other photos on our facebook album.