Main page / Information and Facilities / Charges /Access / Reservation / Room availability / What is Pension?








Come and Visit Guest House "Pension Sakuraya" Kids Friendly Accommodation
---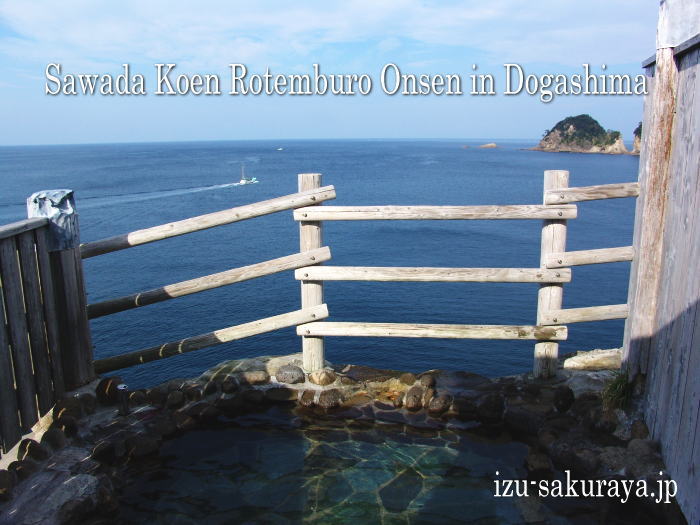 Sawada Koen Rotenburo Public Onsen in Dogashima, Izu peninsula

The information of this Onsen is on the botome of this page.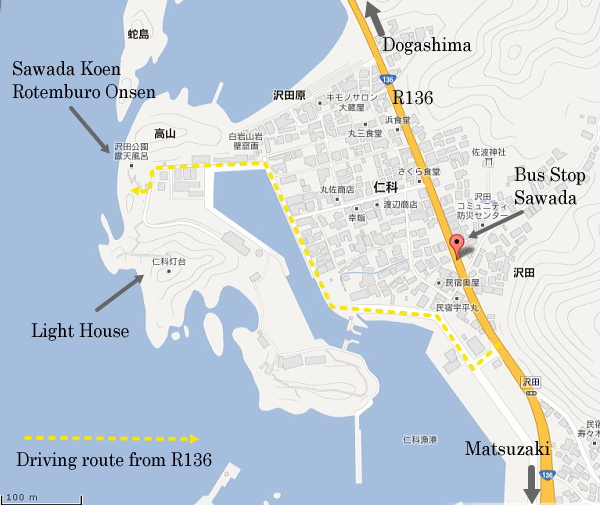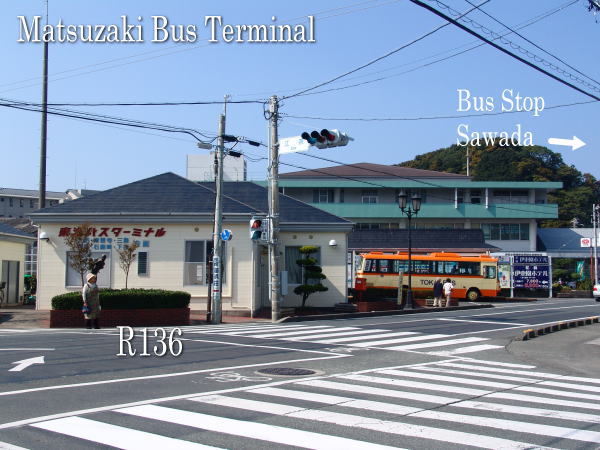 If you take a bus bound Dogashima from Izukyu-Shimoda station, you don't have to get off the bus here.
The nearest bus stop to go to Sawada Koen is "Sawada", which is the 6th bus stop from Matsuzaki.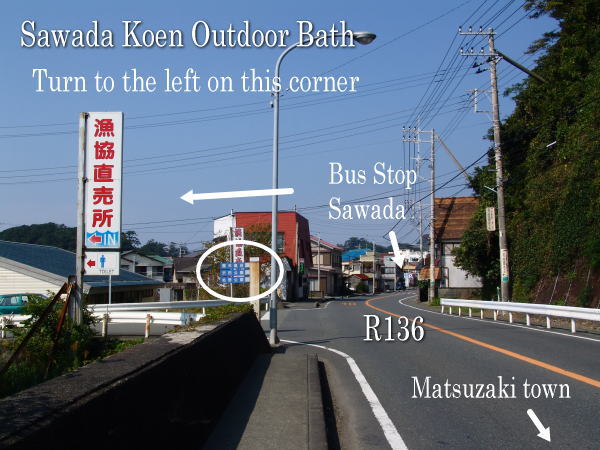 From Matsuzaki Turn to the left on this corner.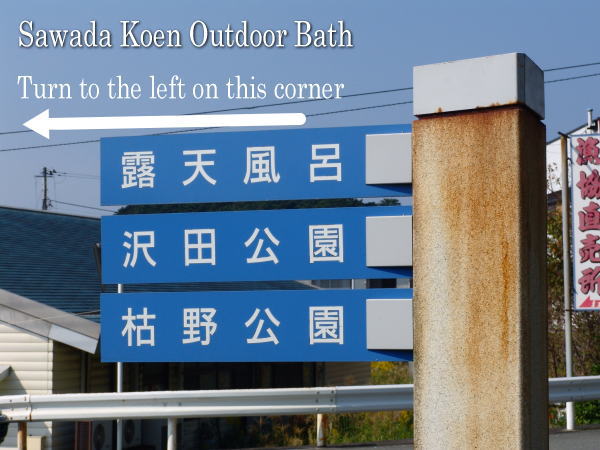 There is a sign like this on the corner.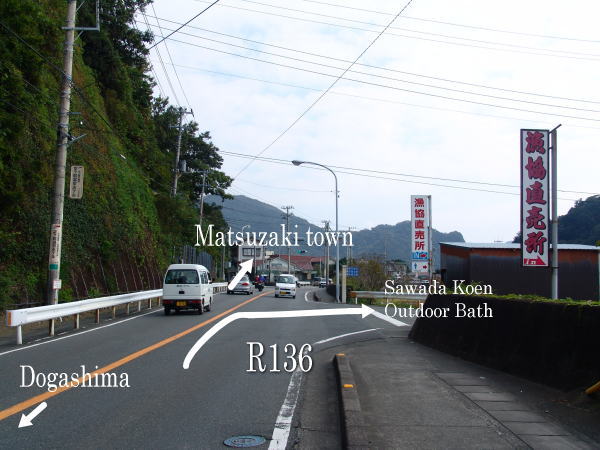 From Dogashima Turn to the left on this corner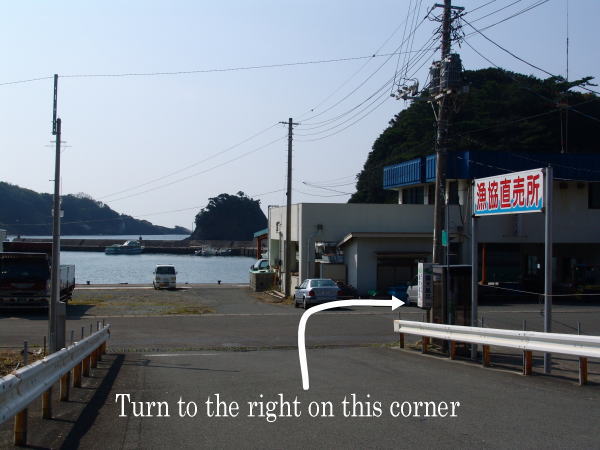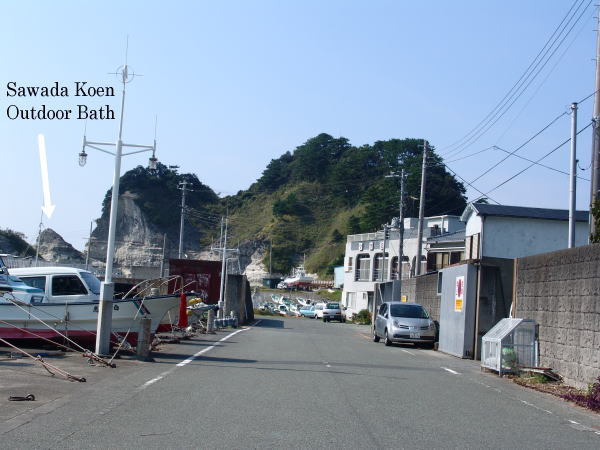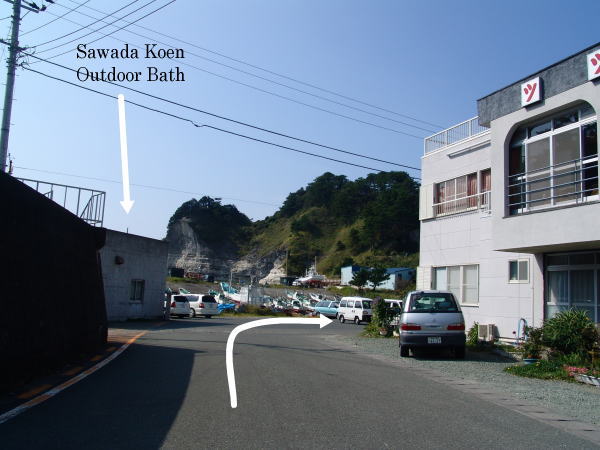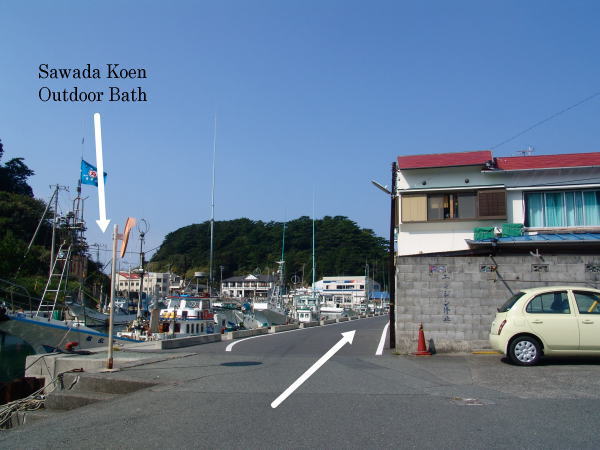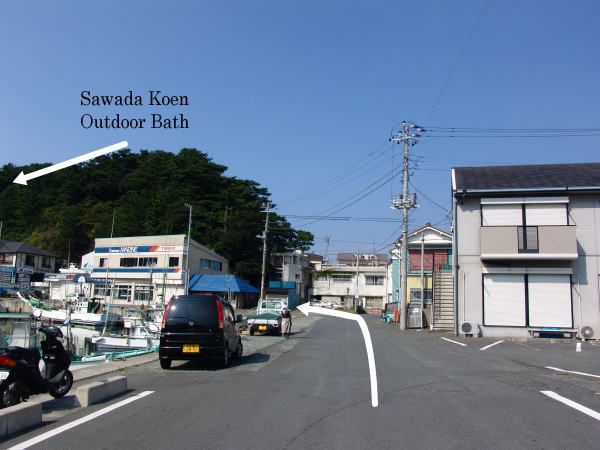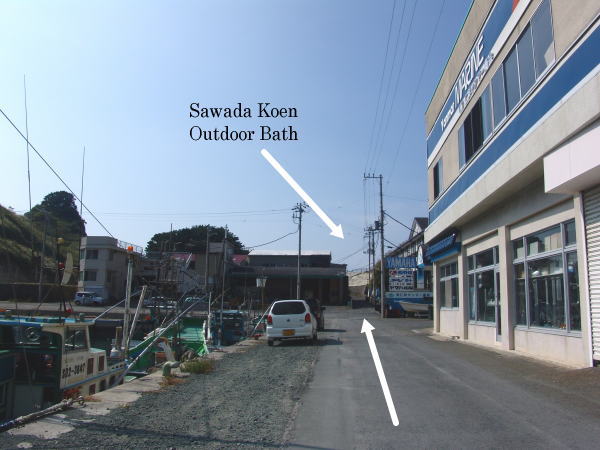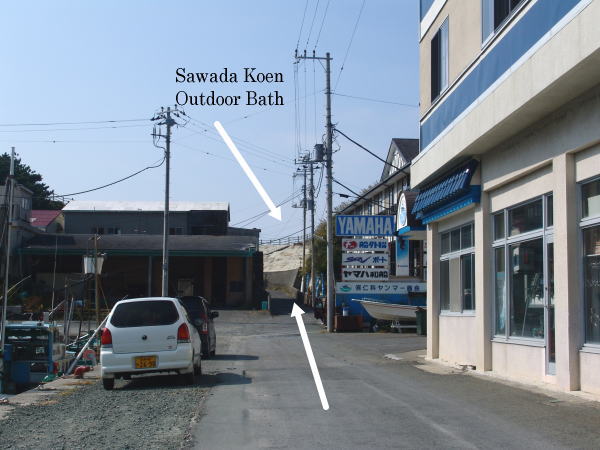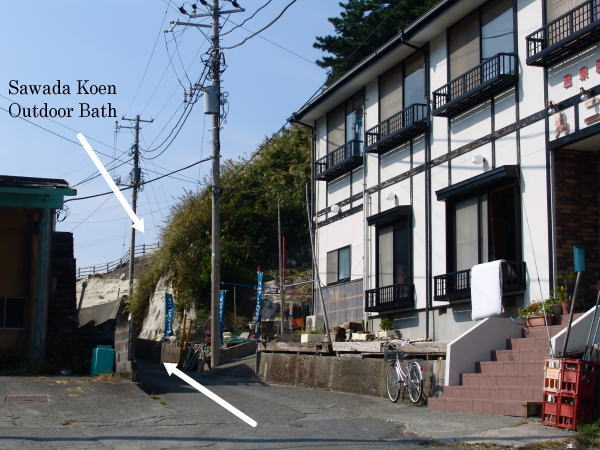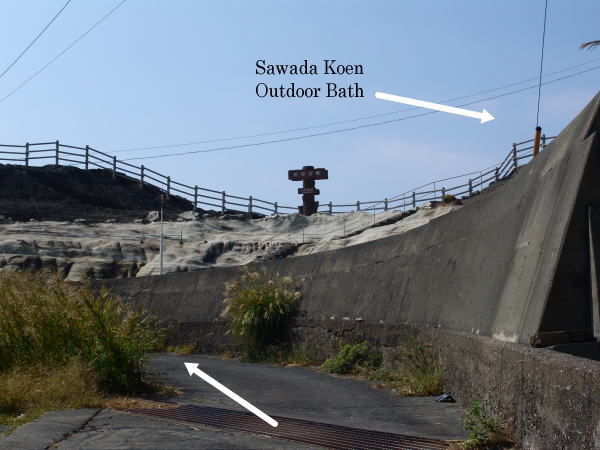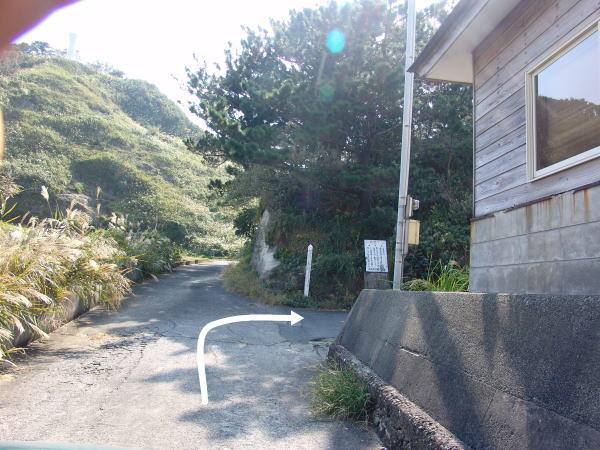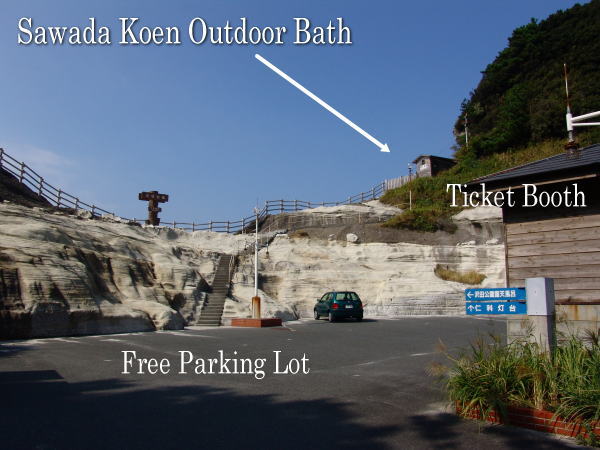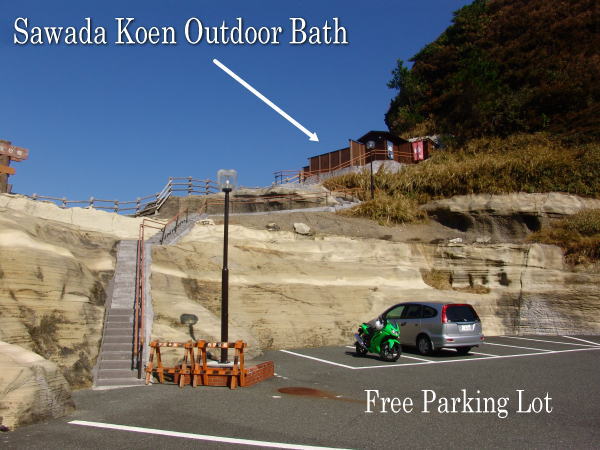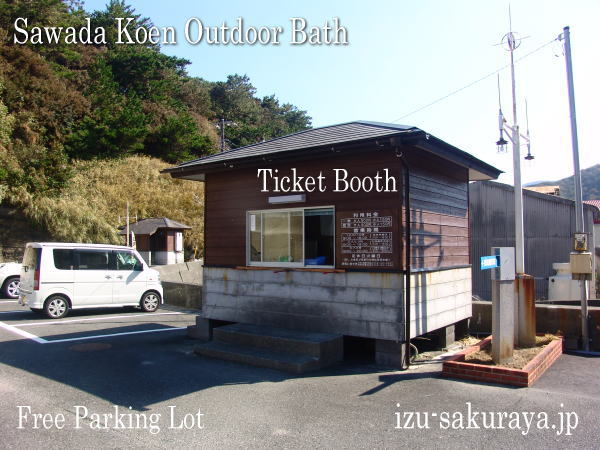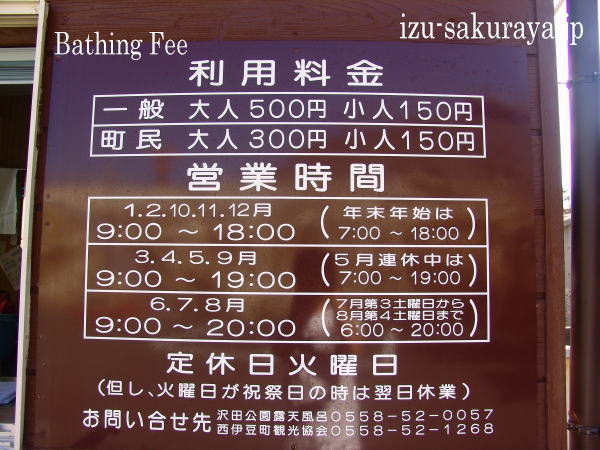 Adult: 500 yen Child: 150 yen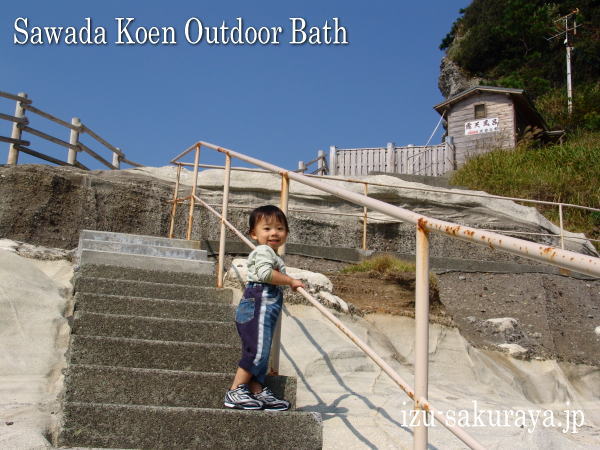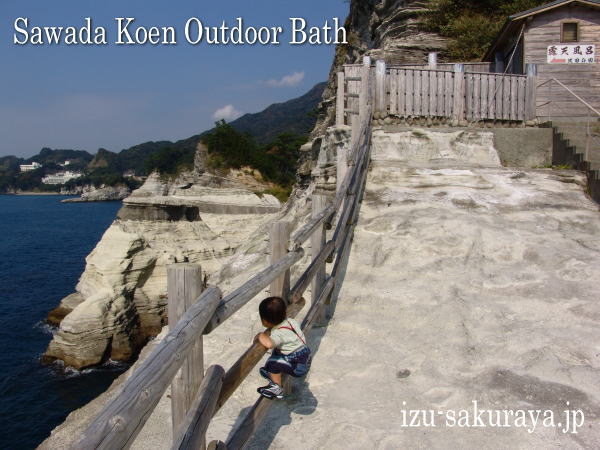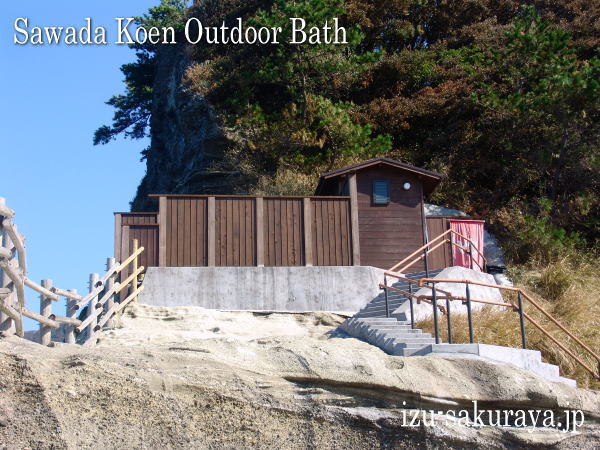 This Onsen was broken by typhoon in August 2009, but it was repaired and re-opened on April 30th 2011.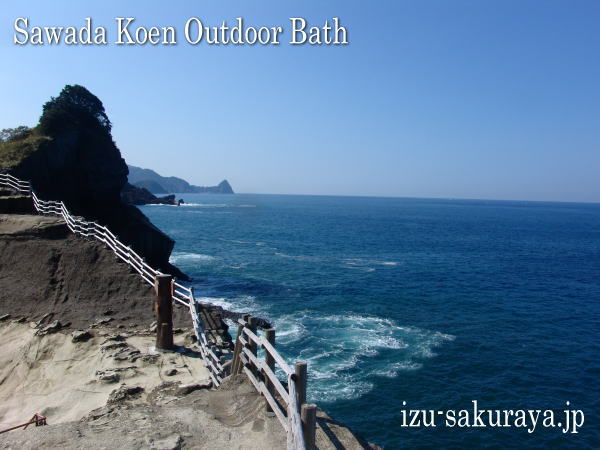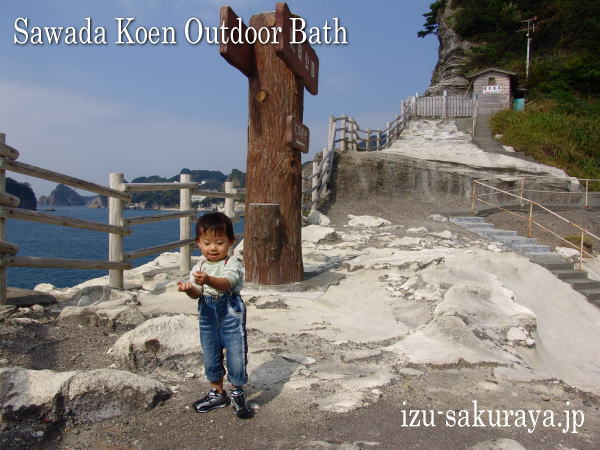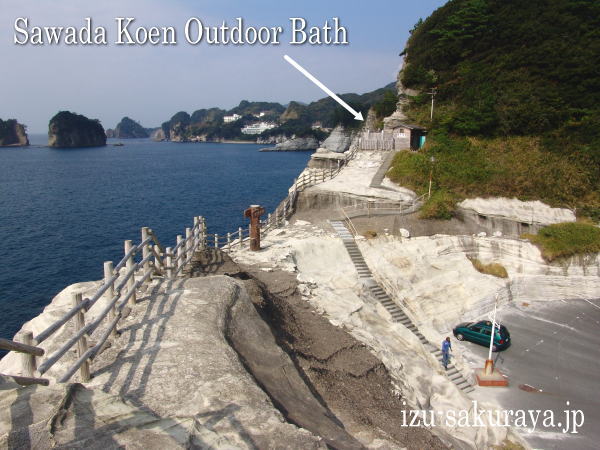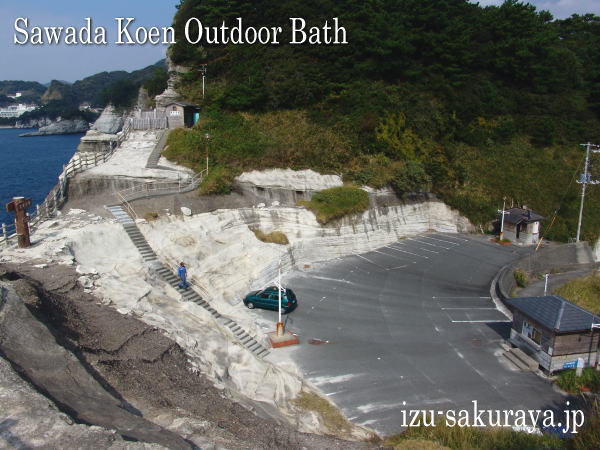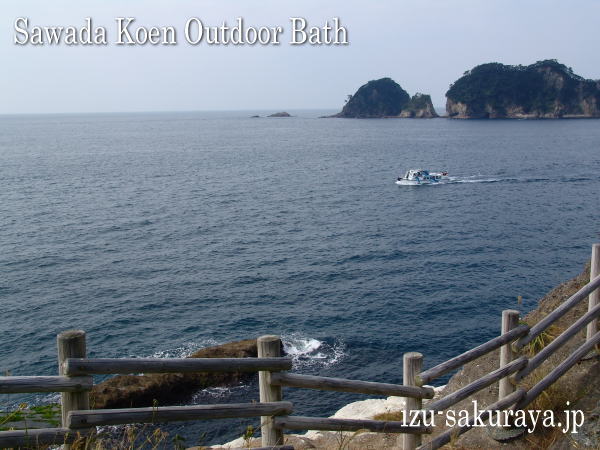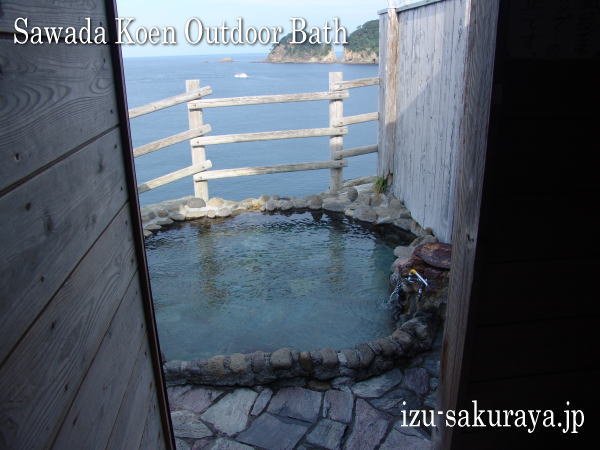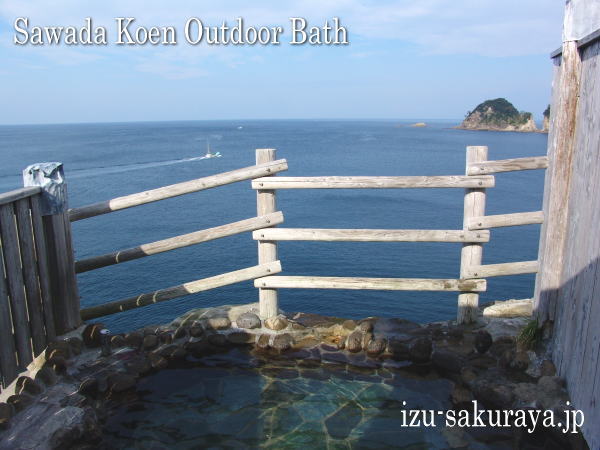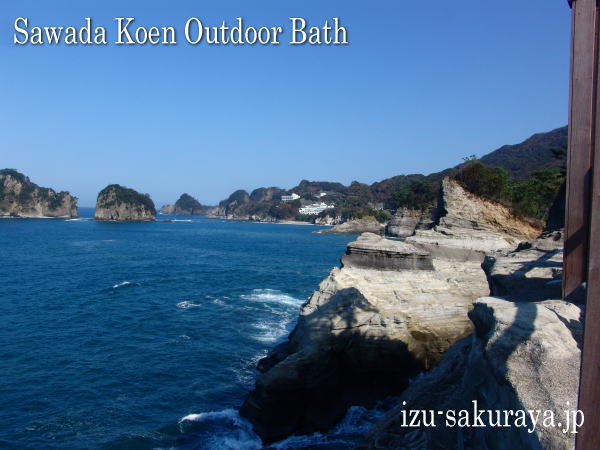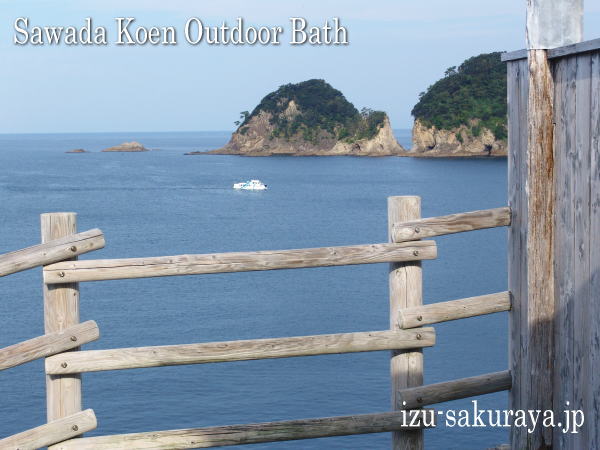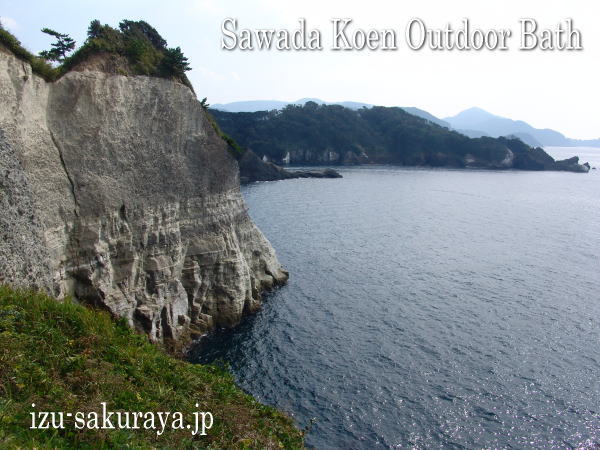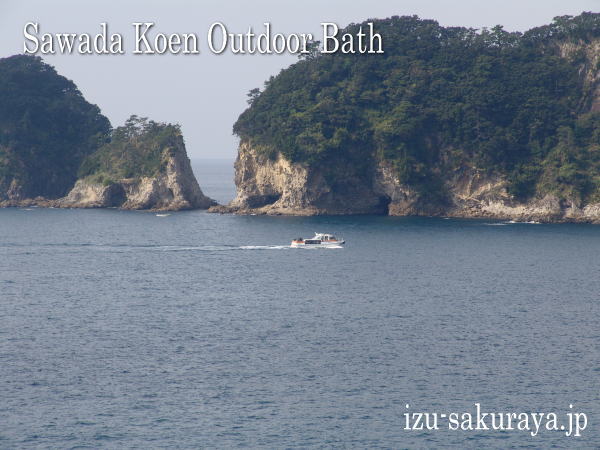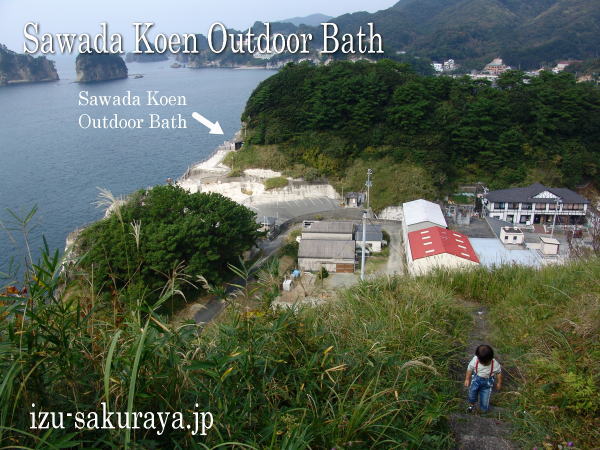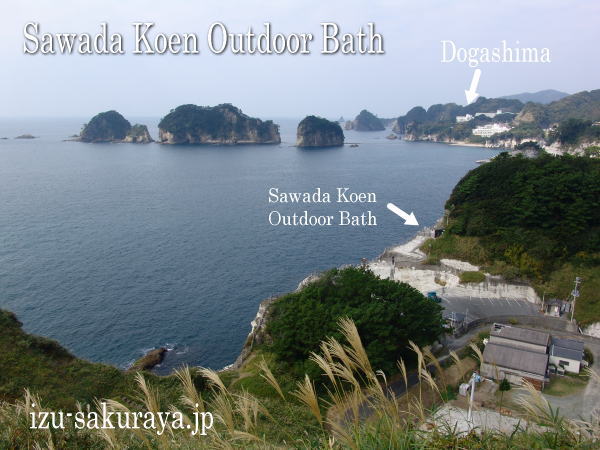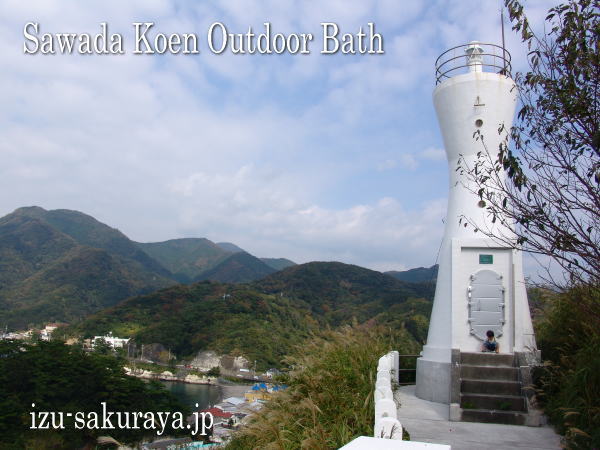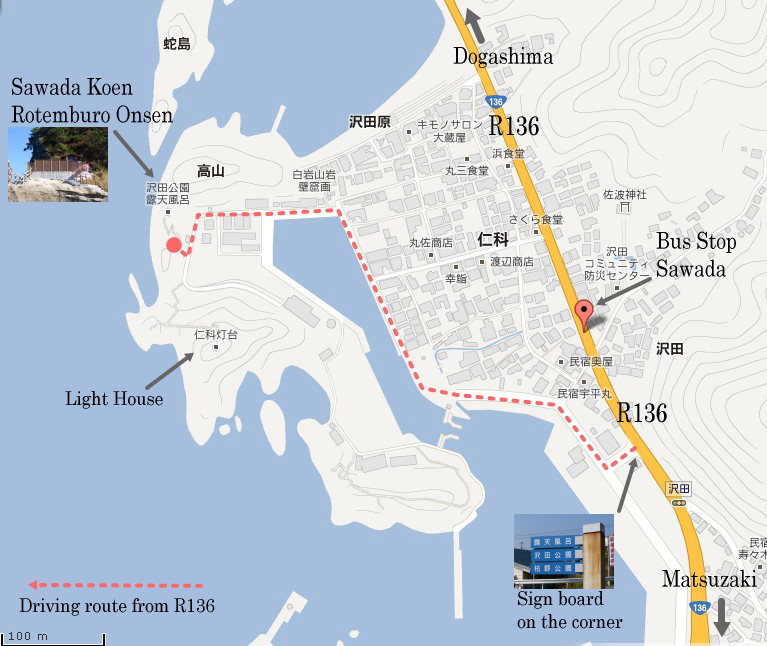 Click this map to get the web page of only this map to print out.

Dirrection:
Nishina Nishi-Izu town Kamo-gun Shizuoka Pref.
Operation Time:
From March to May: 9:00 AM - 7:00 PM
From June to August: 9:00 AM - 8:00 PM
From October to February: 9:00 AM - 6:00 PM
Ticket Prices:
Adult ( 12 years old or over): 500 yen
Child (6-11 years old): 150 yen
Tel:
0558-52-0057 (only Japanese)
Regular holiday:
Tuesday
*If Tuesday is on national holiday they are closed on the next day.
Parking Lot:
Free of Charge
Getting Here:
60 minutes by car from Sakuraya
60 minutes by bus from Izukyu-Shimoda Train Station
Nearest Bus Stop:
Sawada - 6th bus stop from Matsuzaki
Nishi-Izu town Official Site(Japanese)
<Tokai Bus "Minami Izu Free Pass">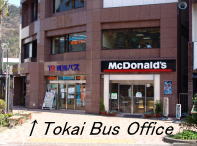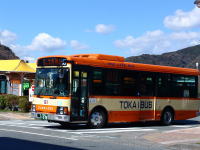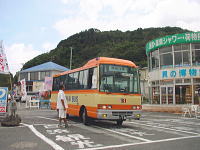 This Tokai bus company office is next to Macdonald's in front of Izukyu-Shimoda train station.

Free Pass Fare: 2,790 yen per Adult 1,400 yen per Child

If you come to Shimoda by train and go around Southern and Western area in Izu peninsula, this is very useful.

This ticket is valid on 2 consecutive days.

Unlimited usage of most Tokai buses in the southern Izu regeon, including the buses to Irozaki cape, Matsuzaki and Dogashima.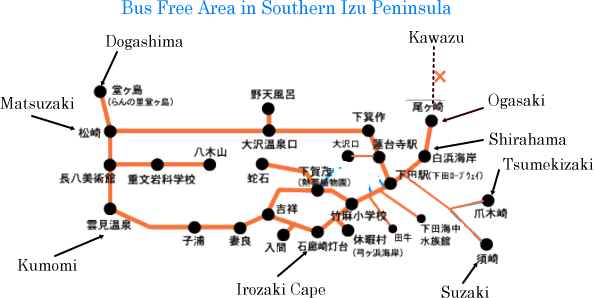 Basic one way bus fare per adult:
Izukyu Shimoda Train Station -- 350 yen -- Shirahama
Izukyu Shimoda Train Station -- 290 yen -- Suzaki (in Shimoda city)
Izukyu Shimoda Train Station -- 420 yen -- Tsumekizaki (in Shimoda city)
Izukyu Shimoda Train Station -- 860 yen -- Irozaki Cape(Southern Izu)
Izukyu Shimoda Train Station -- 1,230 yen -- Matsuzaki (Western Izu)
Izukyu Shimoda Train Station -- 1,360 yen -- Dogashima (Western Izu)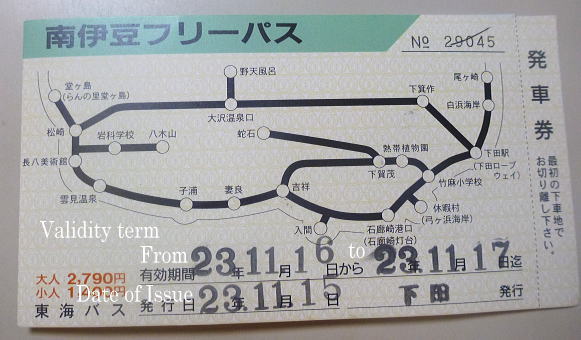 <Tokai Bus Timetable between Izukyu-Shimoda station and Dogashima>



---







Presented by Pension Sakuraya in Shirahama Beach


Main page / Information and Facilities / Charges /Access / Reservation / Room availability / What is Pension?

Pension Sakuraya Japanese site
Copyright (C) Pension Sakuraya All Rights Reserved