Main page / Information and Facilities / Charges /Access / Reservation / Room availability / What is Pension?








Come and Visit Guest House "Pension Sakuraya" Kids Friendly Accommodation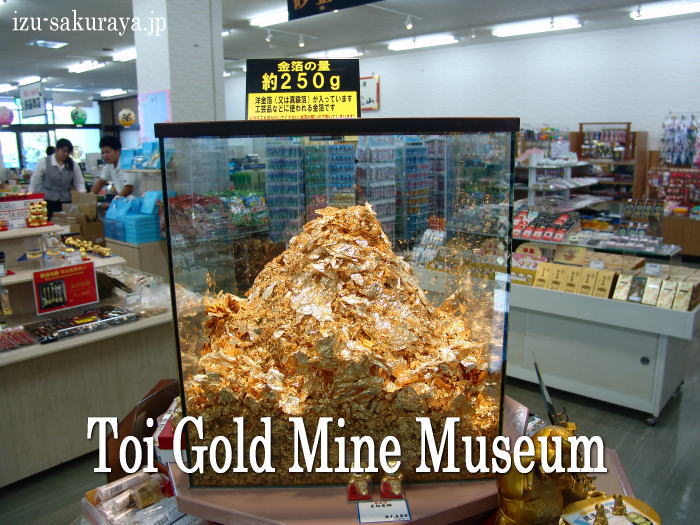 Address:
2726 Toi Izu city Shizuoka Pref.
Operation Time:
9:00am - 5:00pm
Ticket service 9:00am - 4:30pm
Ticket Prices:
Gold Mine - Adult: 840 yen Child 420 yen
Gold Panning ( 30 minutes )
- Adult 600 yen Child 500 yen )
Tel & Fax
TEL 0558-98-0800 FAX 0558-98-1803
Regular holiday:
Irregular
Parking Lot:
Free
Restaurant:
Restaurant & Suvenir shop
Getting Here:
By Bus: 50 minutes from Shuzenji Sation
By Car: 80 minutes from Tomei express way Numazu I.C
Discout Ticket Print it out and take it.
Toi Kinzan (Toi Gold Mine) Official Website (Japanese)

Toi Gold Mine ( Wikipedia)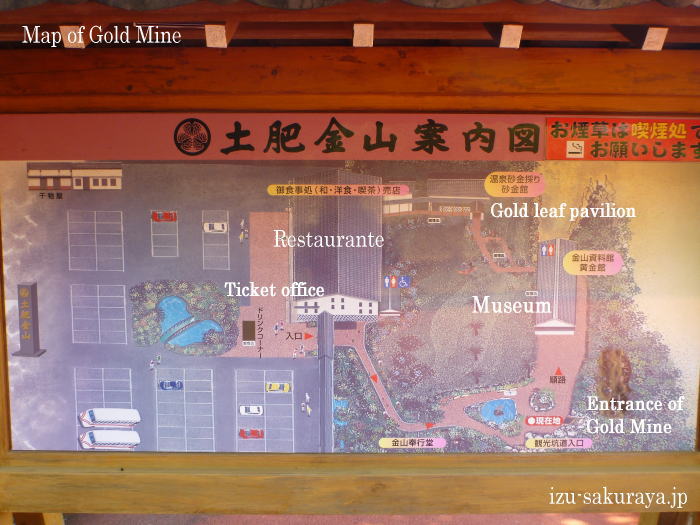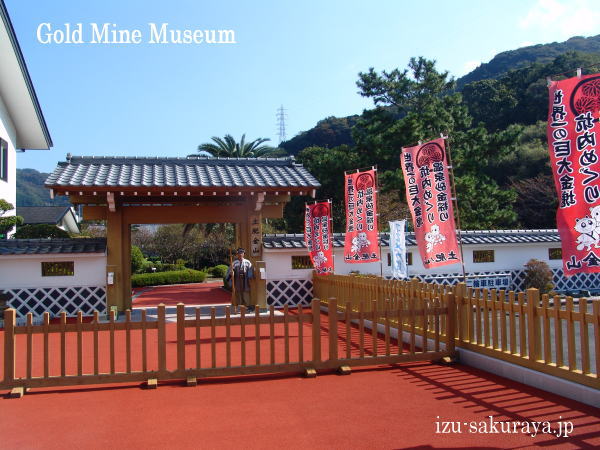 This is a gate of Gold mine.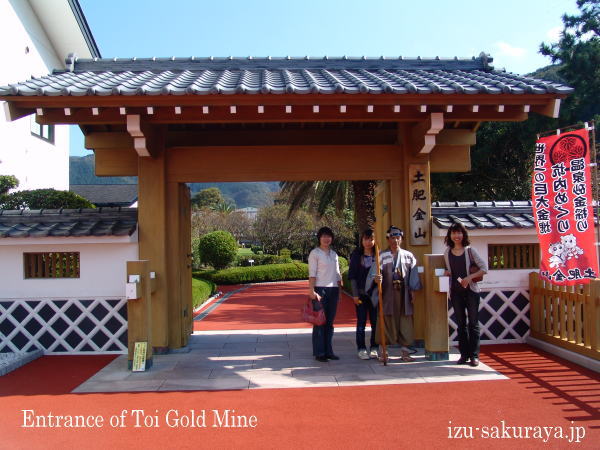 My wife and her friends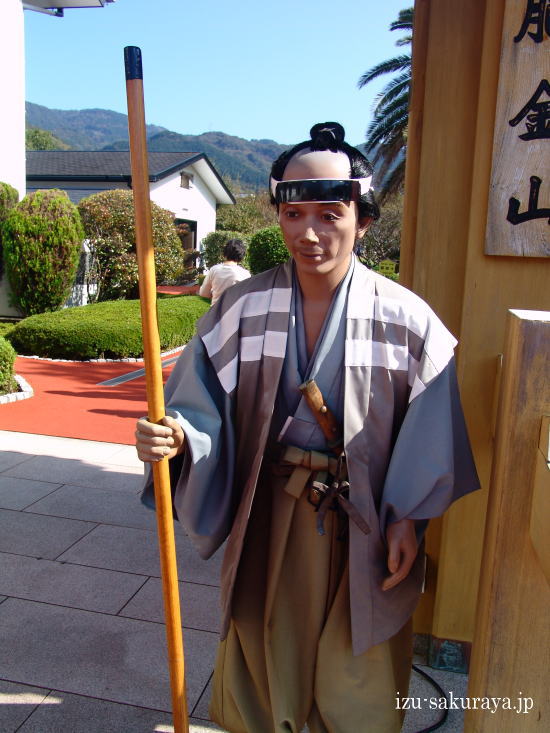 He is a guard during Edo period.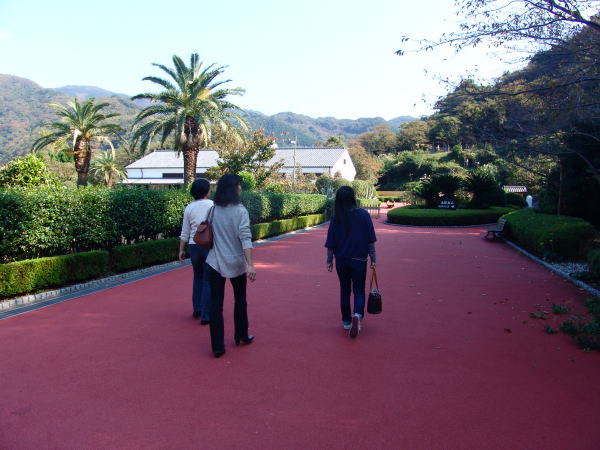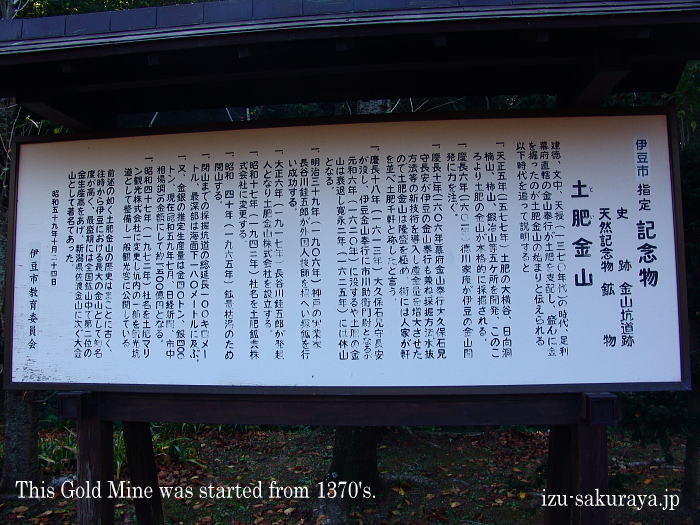 Please check the website in English about Toi Gold Mine in Wikipedia.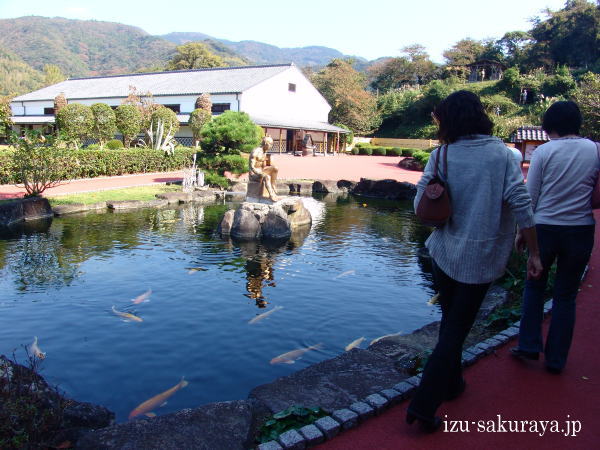 There is a small pond.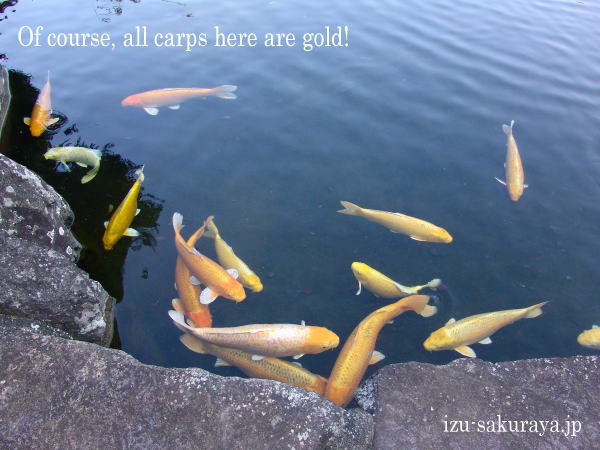 Golden Carps!!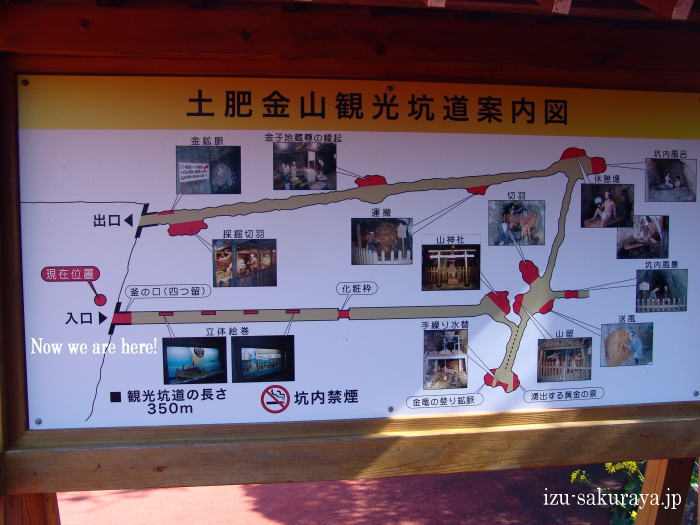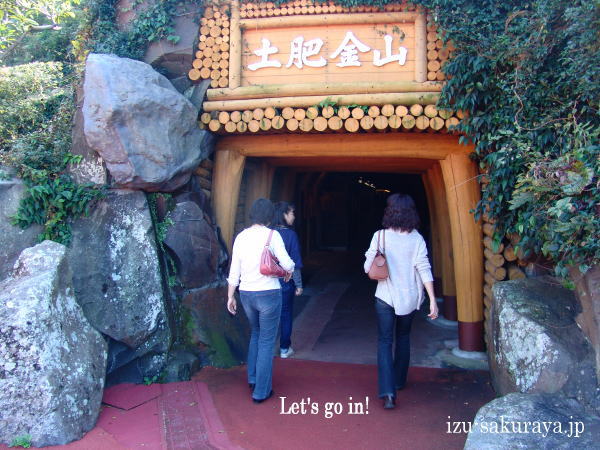 From here we can get into the mine!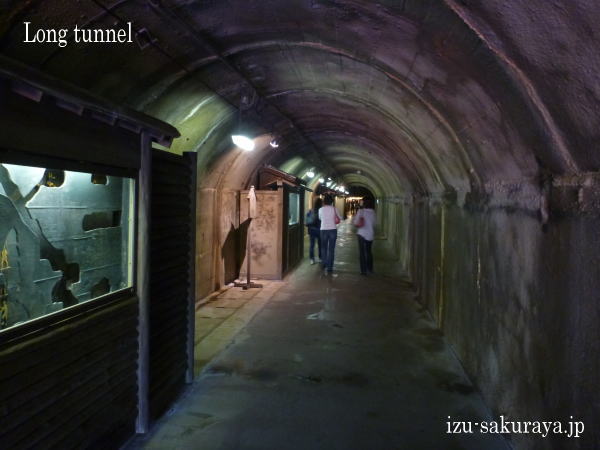 First of all we have to walk in the long tunnel.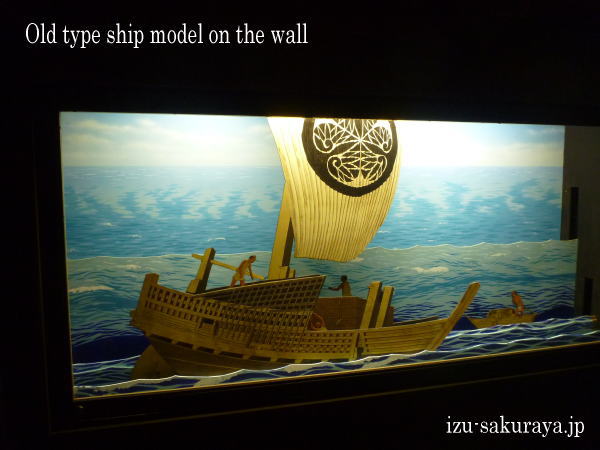 There are some models on the wall.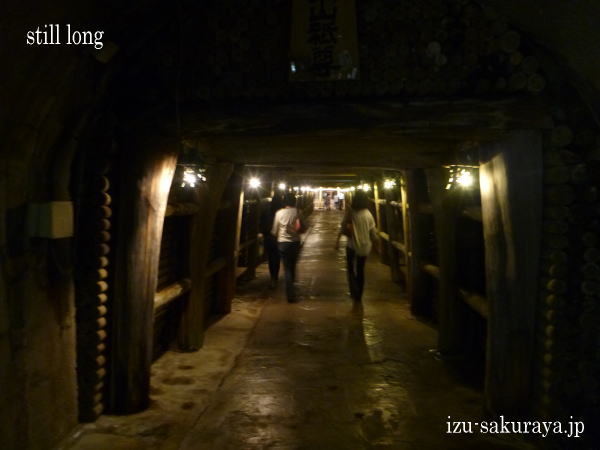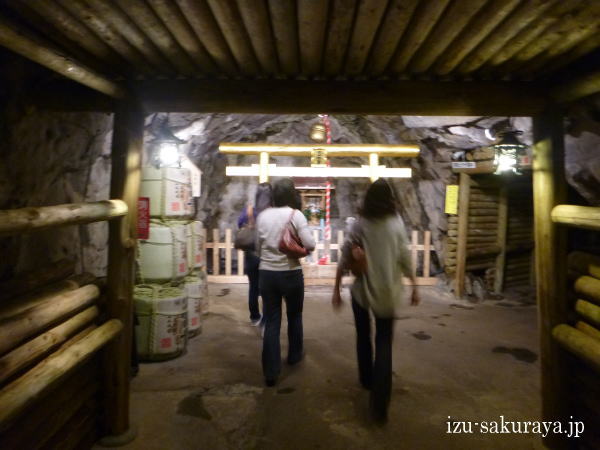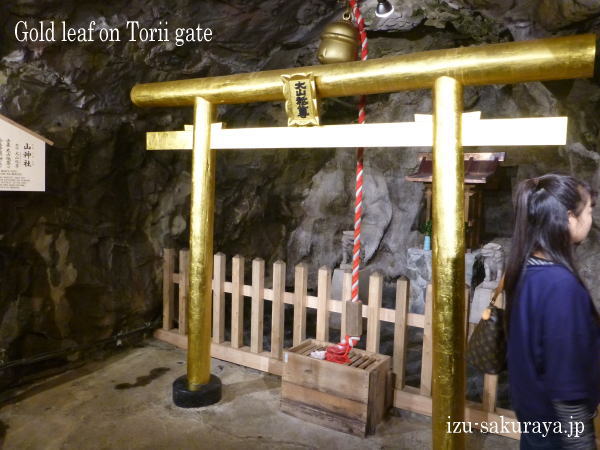 This is the first monument. This torii has gold leaf on it.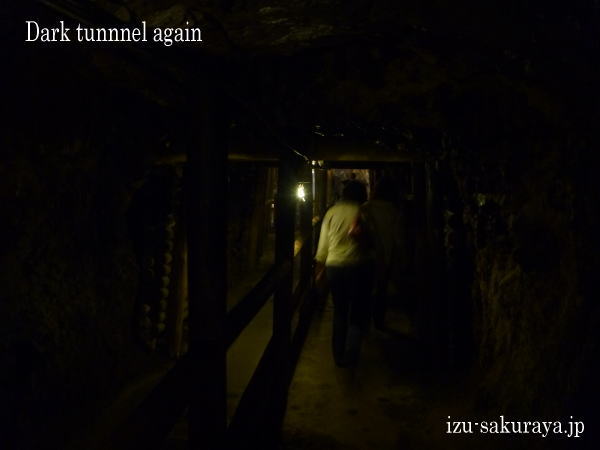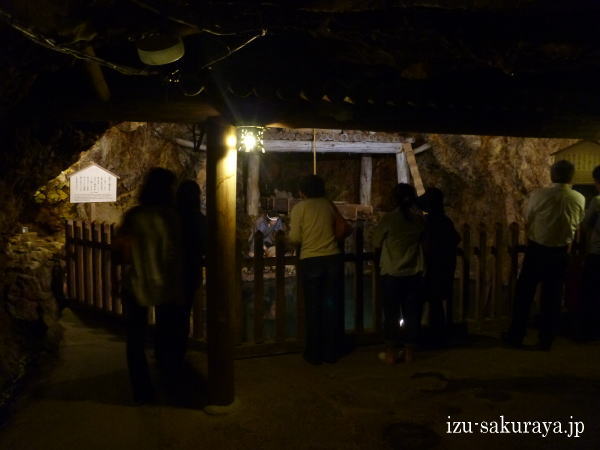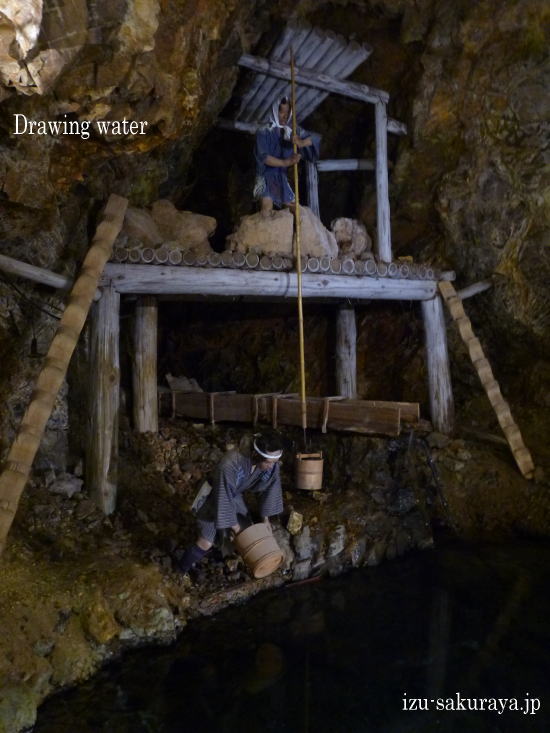 Explanation of this monument is below.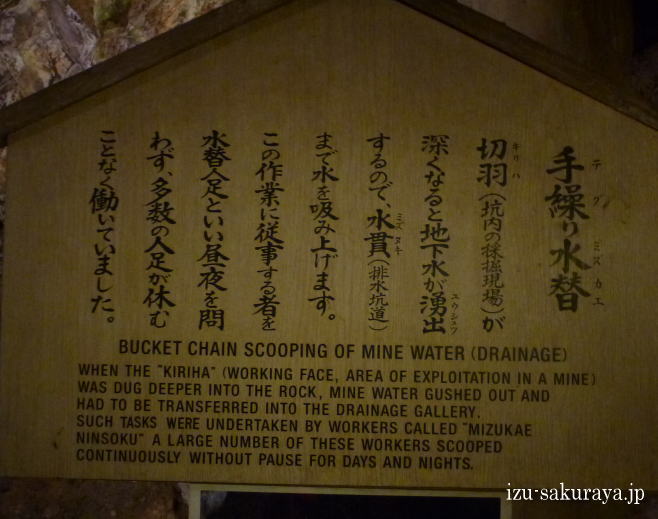 Bucket chain scooping of mine water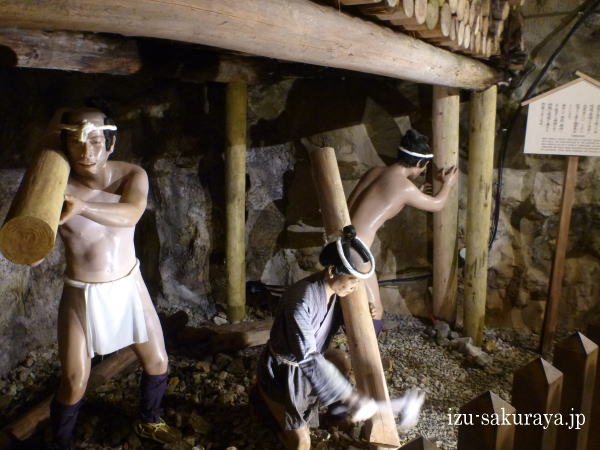 Timbering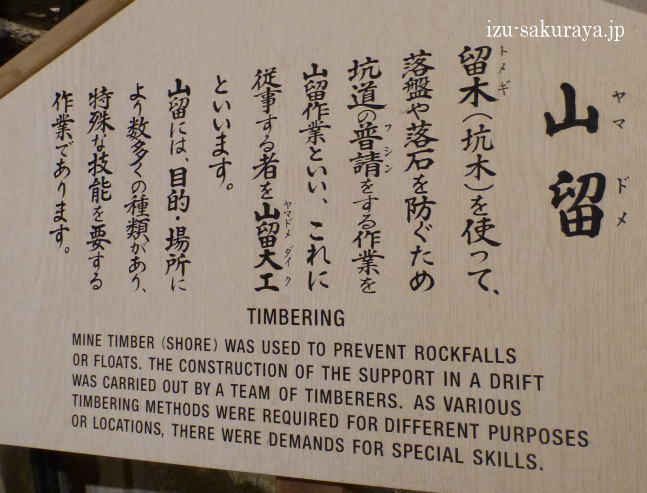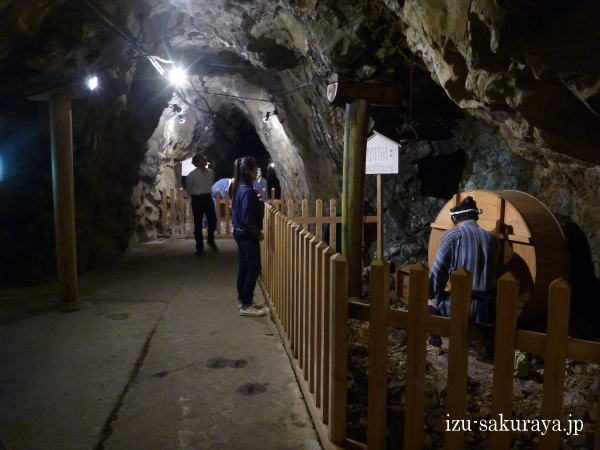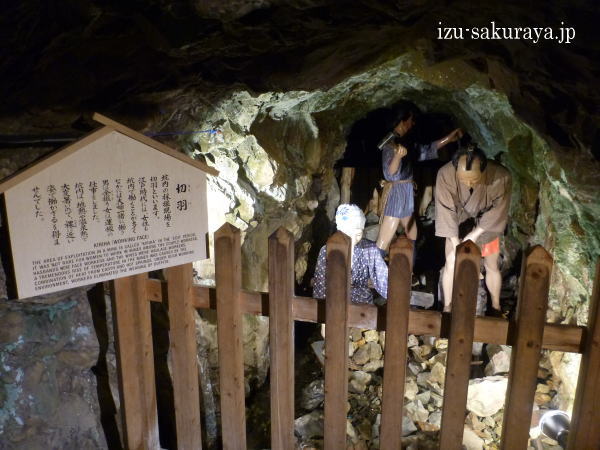 Explanation is below.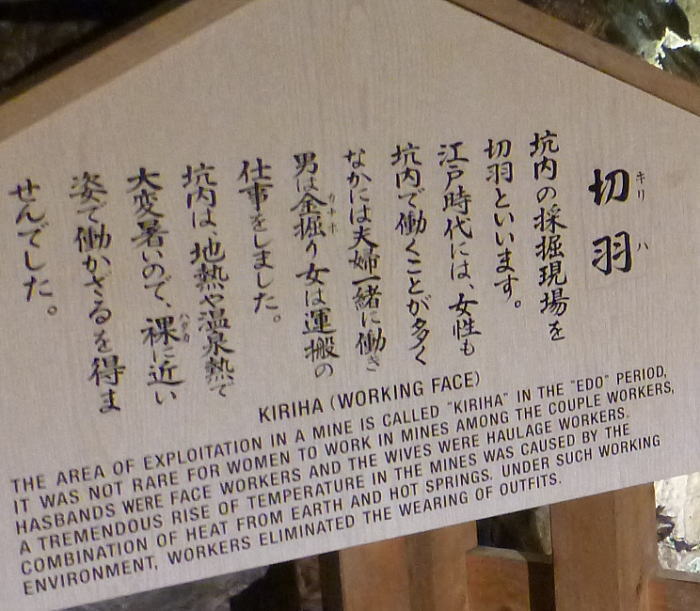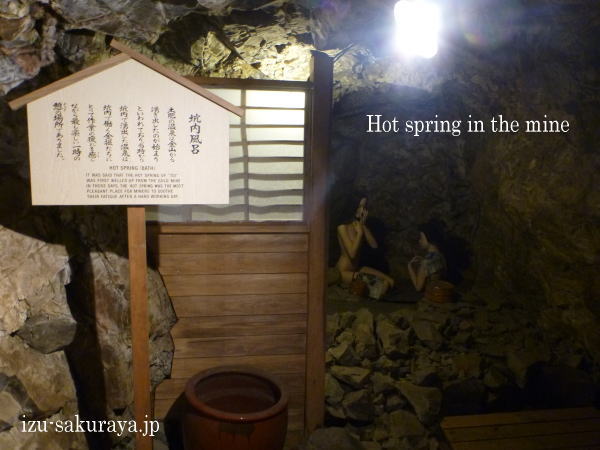 Hot spring in mine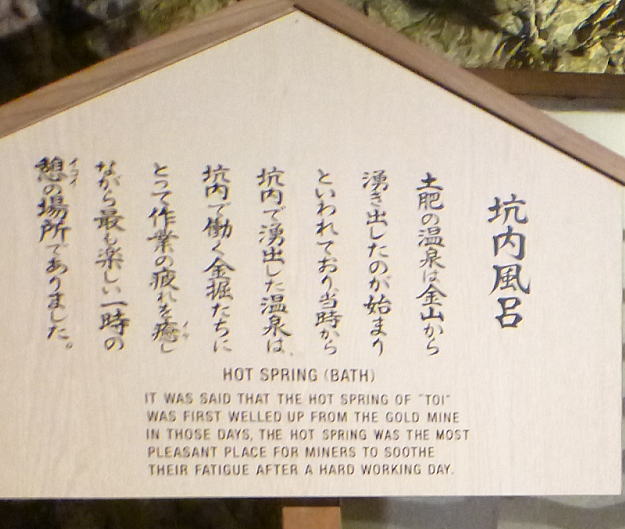 Hot spring
It was said that the hot spring of "Toi" was first welled up from the gold mine in those days.
The hot spring was the most pleasant place for miners to soothe their fatigue after a hard working day.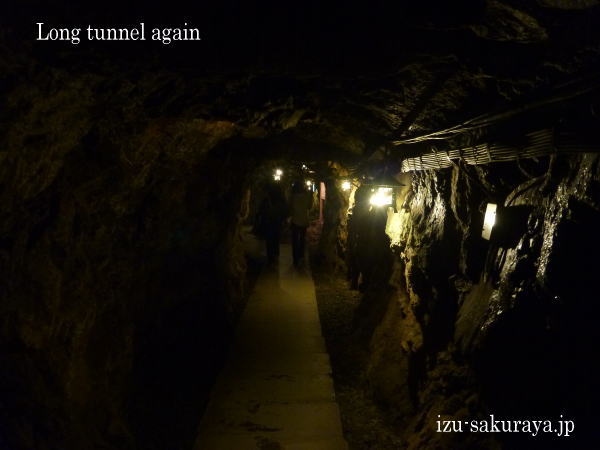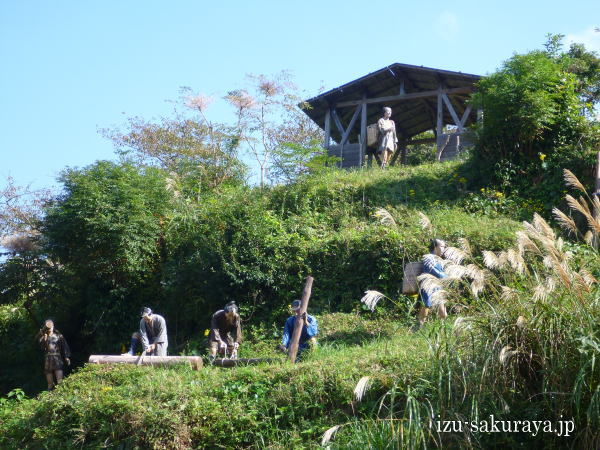 The people worked outside like this.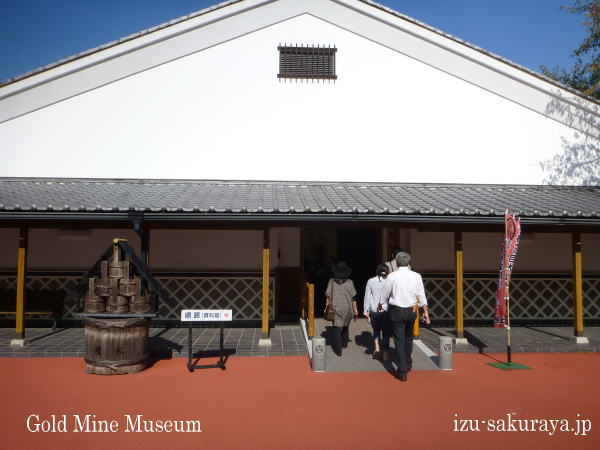 Let's go to the gold mine museum next.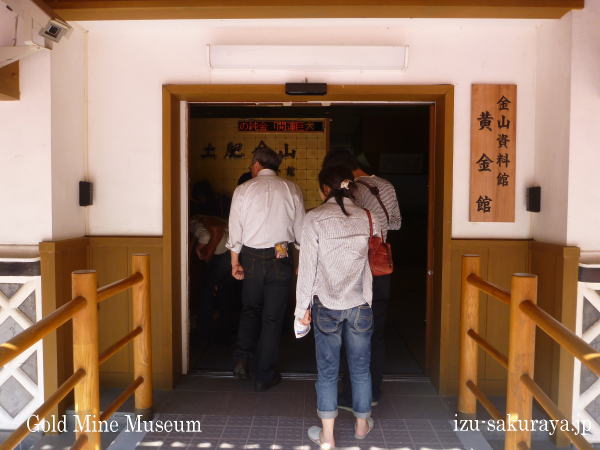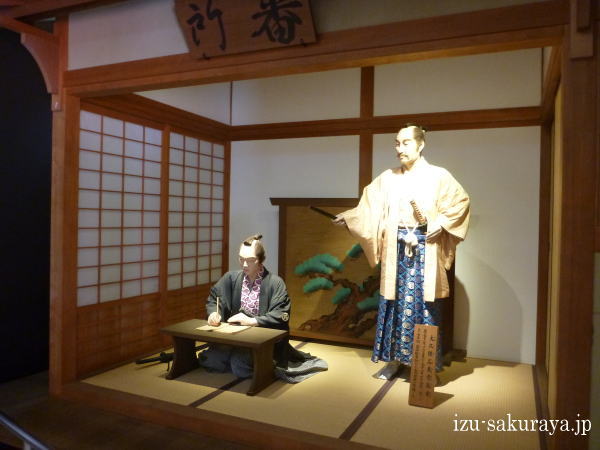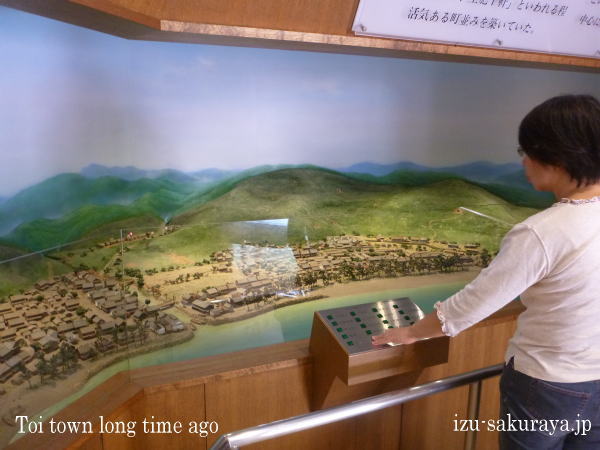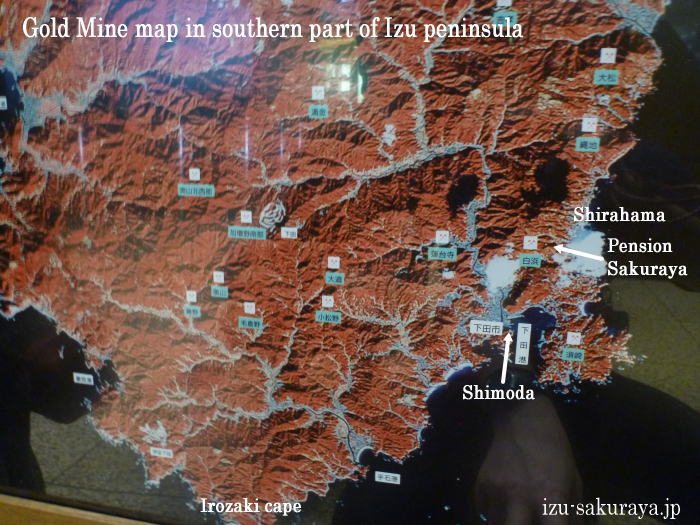 Long time ago there used to be a lot of gold mines in Izu peninsula.
There was a gold mine in the mountain on the other side of Pension Sakuraya.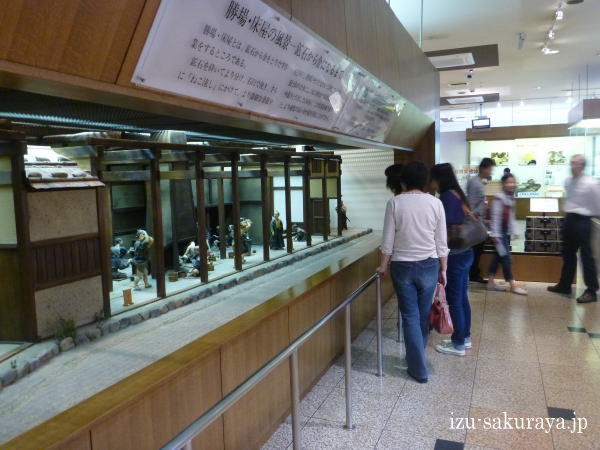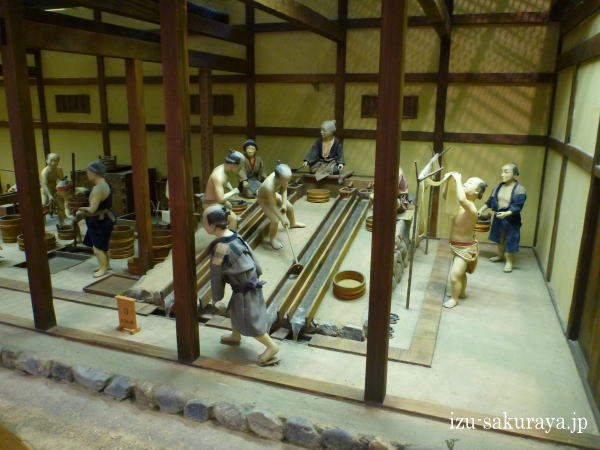 During Edo period they worked to get gold from the ore like this.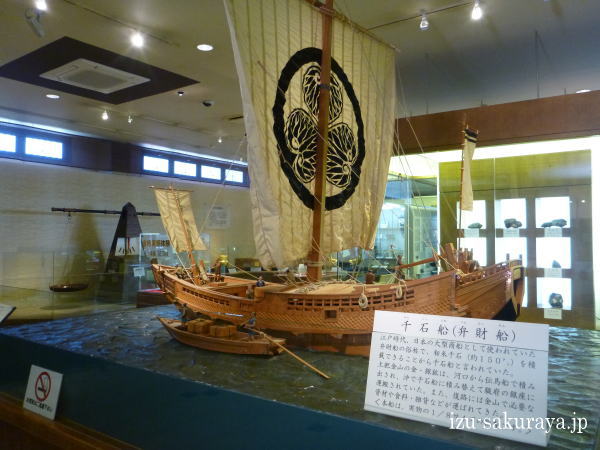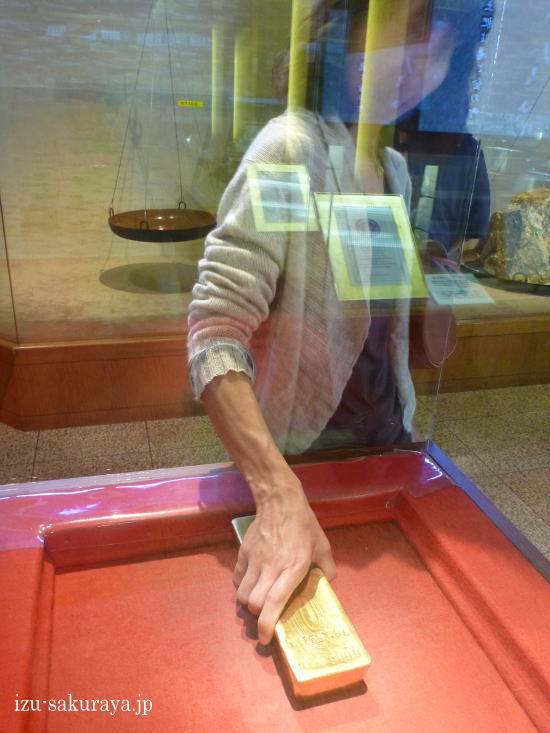 12.5kg Gold It's very heavy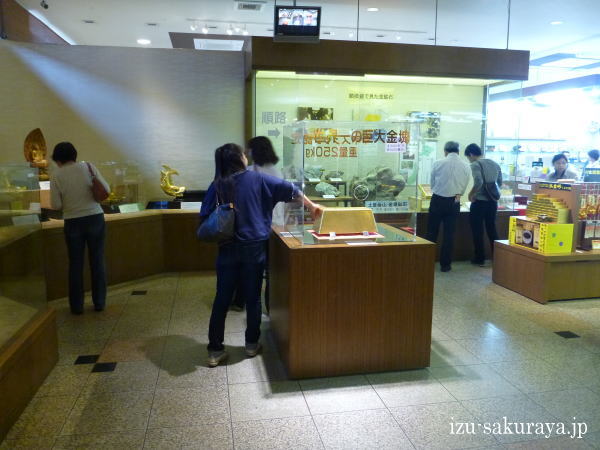 Look at that!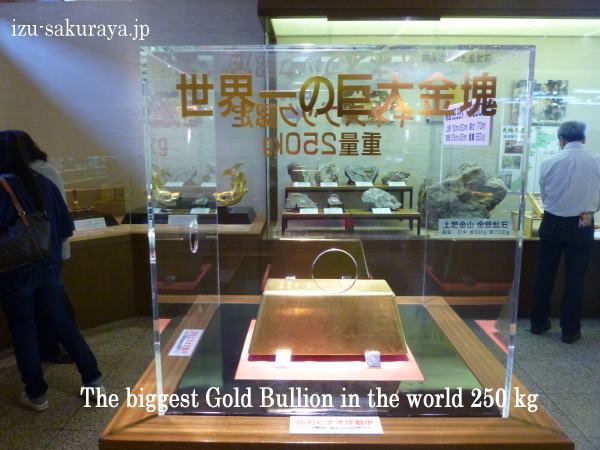 We can touch it through the hole.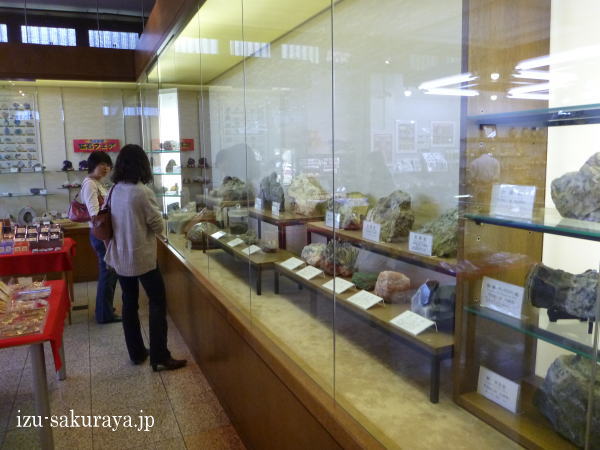 There are many kinds of ore from all of the world.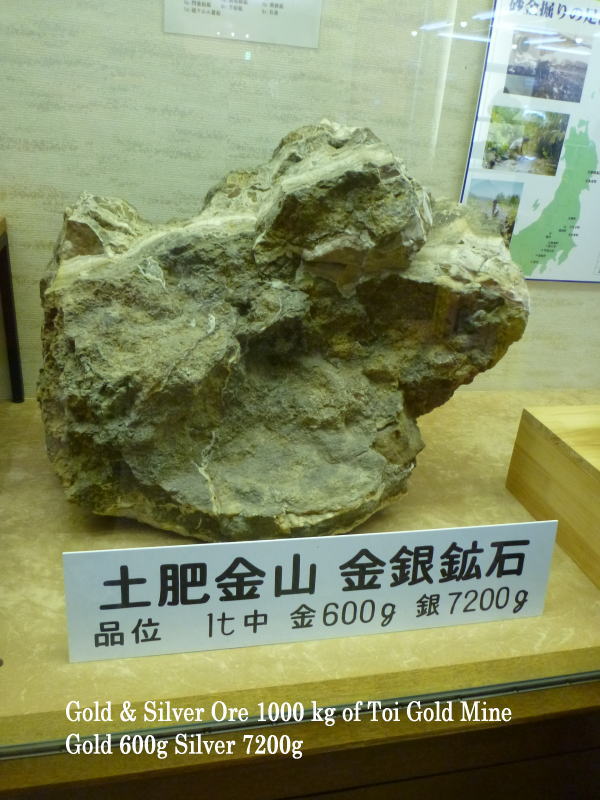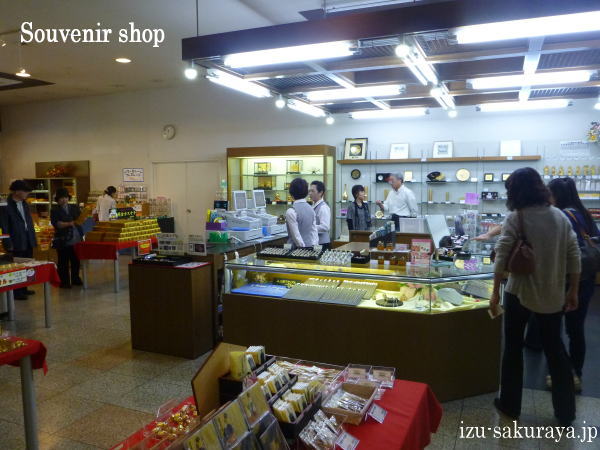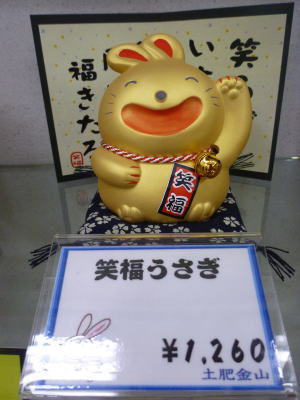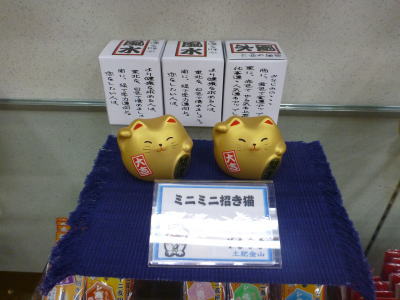 Golden Maneki-neko Golden lucky cat

What does it mean "Maneki neko"?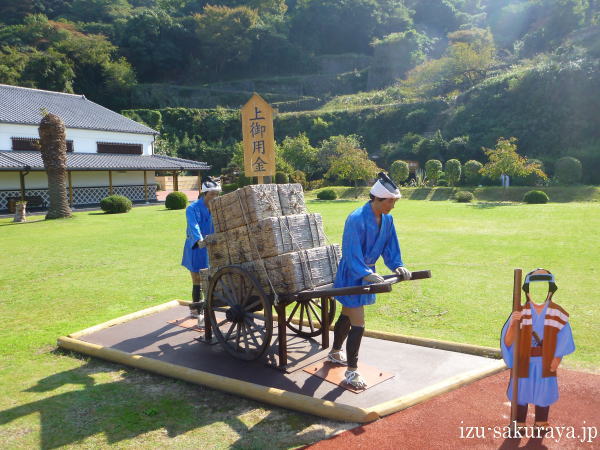 They carried the gold like this long time ago.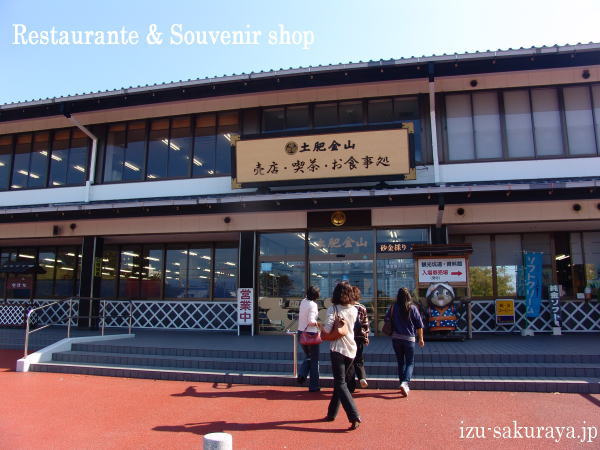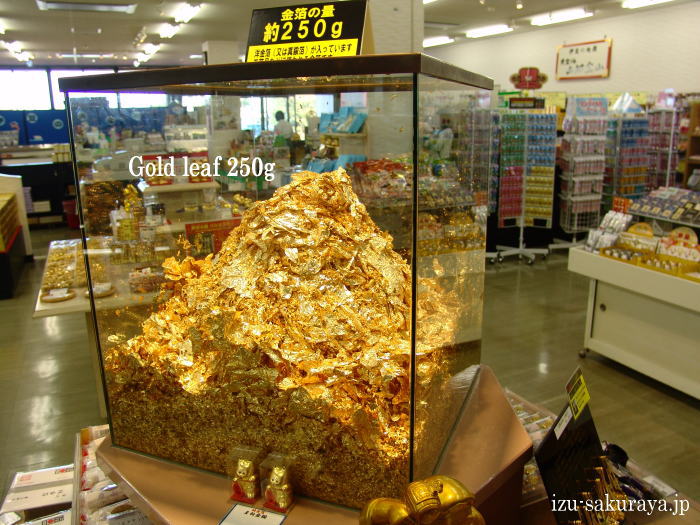 Gold leaf 250g!!!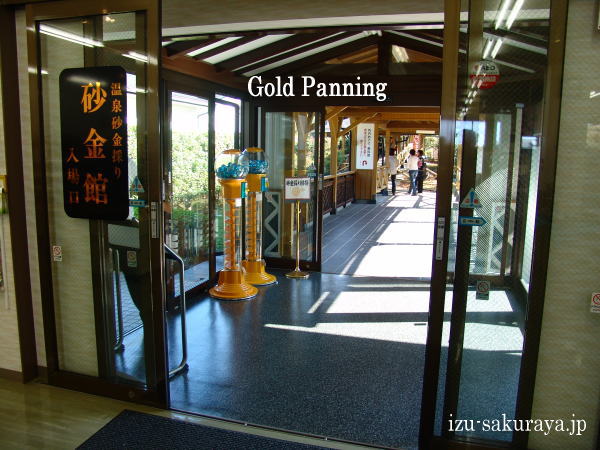 Let's go for gold panning next!!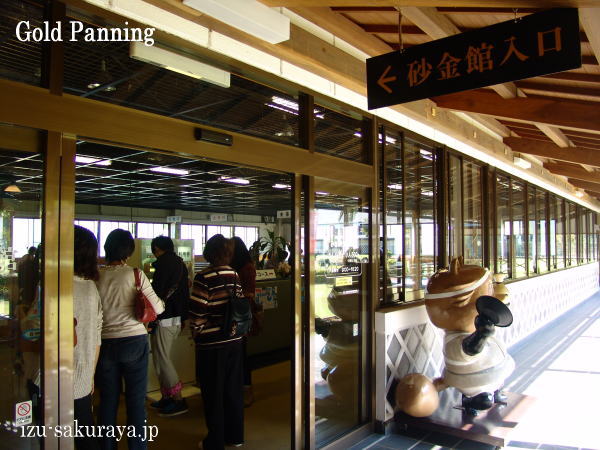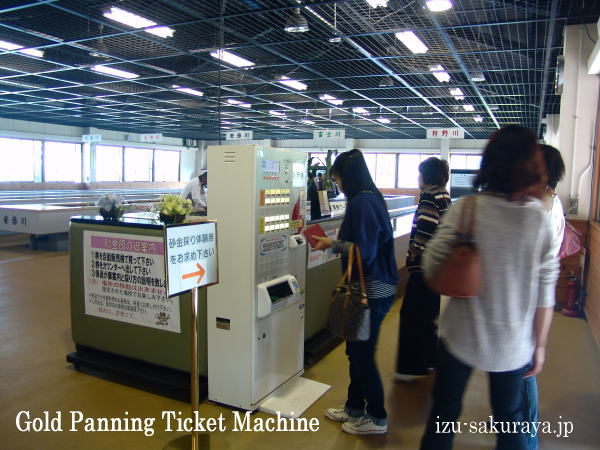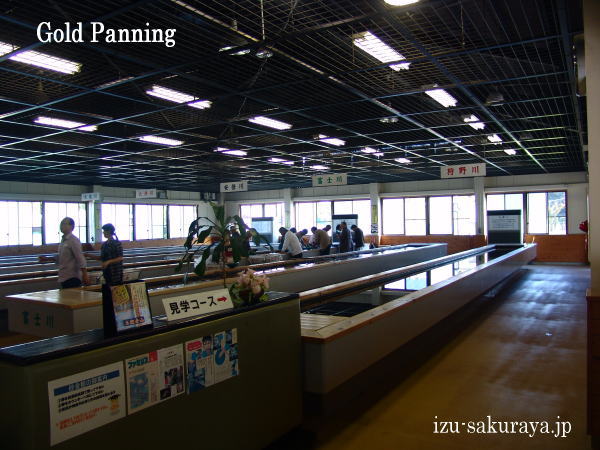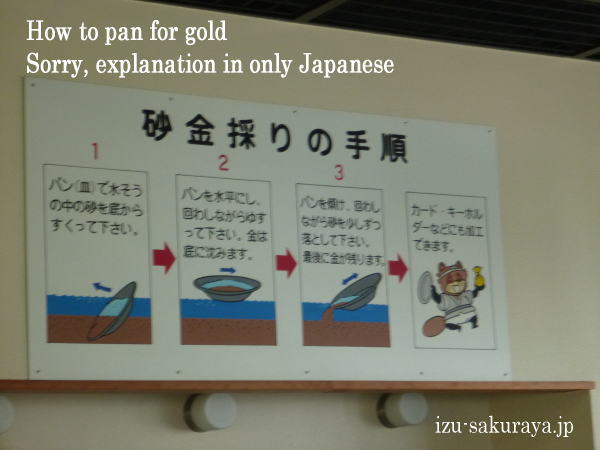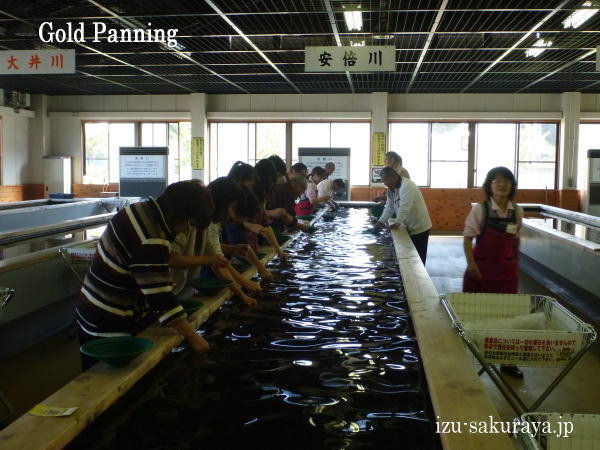 30 minutes for gold panning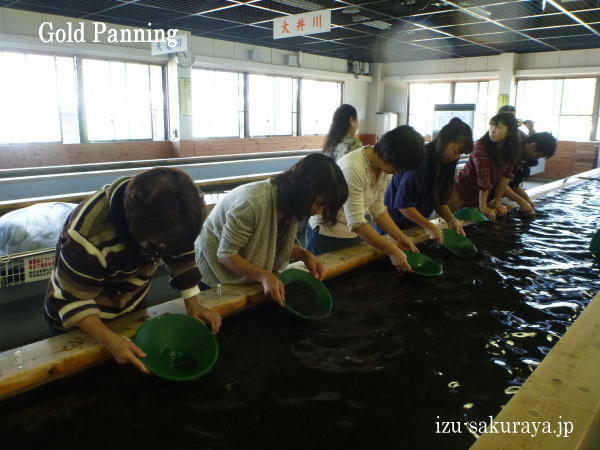 It was a little difficult to pan for the 1st time.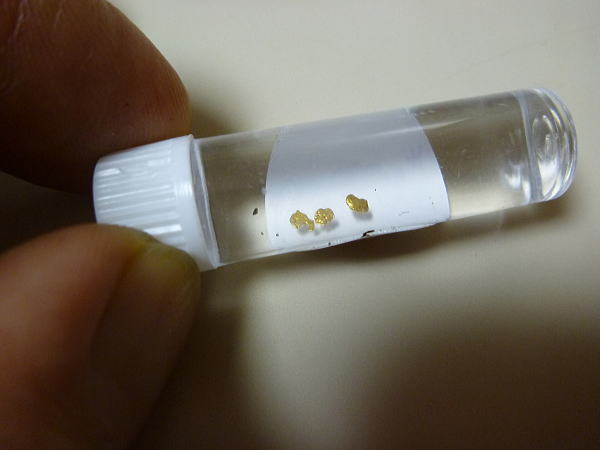 I could get 3 gold leaves!! Next time I will be able to get more than 20!
Here is a facebook album of all pictures on this web page.


---







Presented by Pension Sakuraya in Shirahama Beach


Main page / Information and Facilities / Charges /Access / Reservation / Room availability / What is Pension?

Pension Sakuraya Japanese site
Copyright (C) Pension Sakuraya All Rights Reserved