Main page / Information and Facilities / Charges /Access / Reservation / Room availability / What is Pension?








Come and Visit Guest House "Pension Sakuraya" Kids Friendly Accommodation
---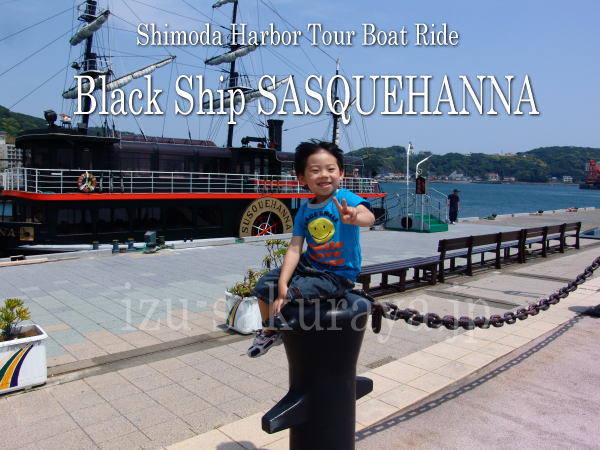 Let's ride on the tour boat Black Ship "SASQUEHANNA".




This is a view of Shimoda habor, taken on the top of Mt. Nesugata.
Shimoda Cable Car (Rope way) to the top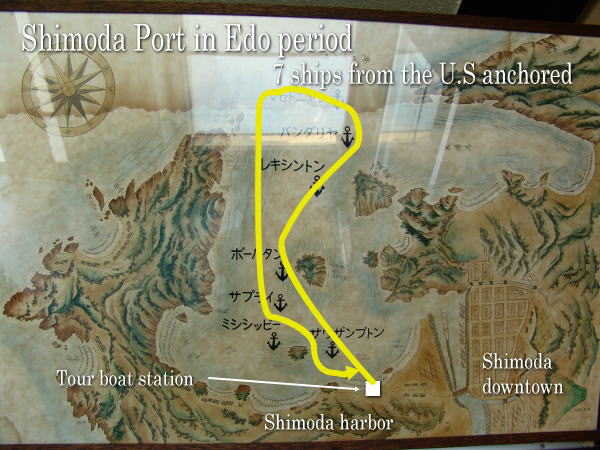 7 ships from the U.S anchored in Shimoda harbor like this.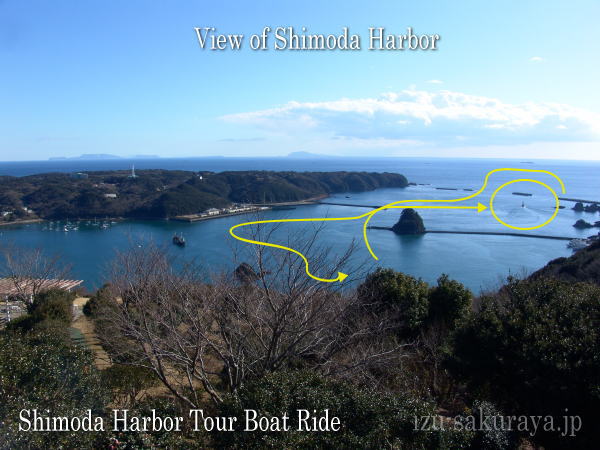 20 minutes ride in and out of Shimoda harbor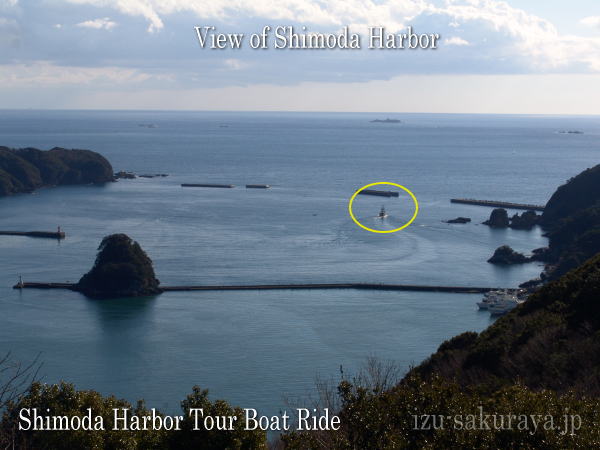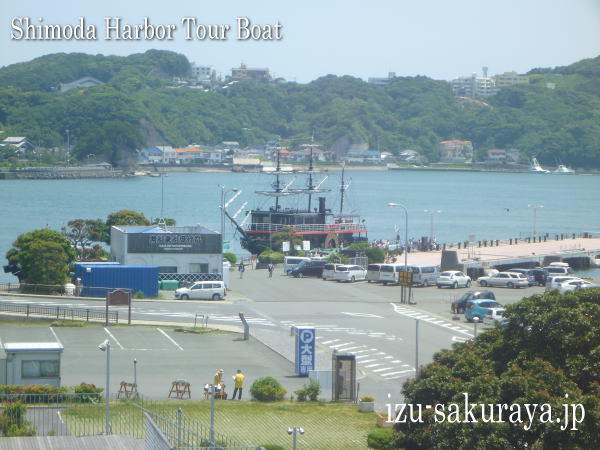 Shimoda harbor tour boat station
View from Shimoda Bay Stage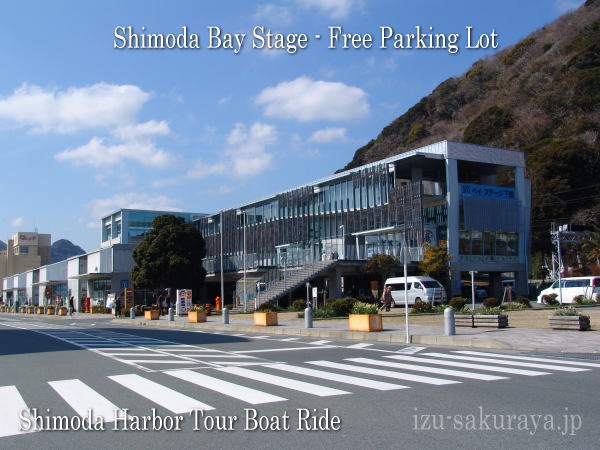 There is a free parking lot in the Shimoda Bay Stage, 10 minutes away from Sakuraya.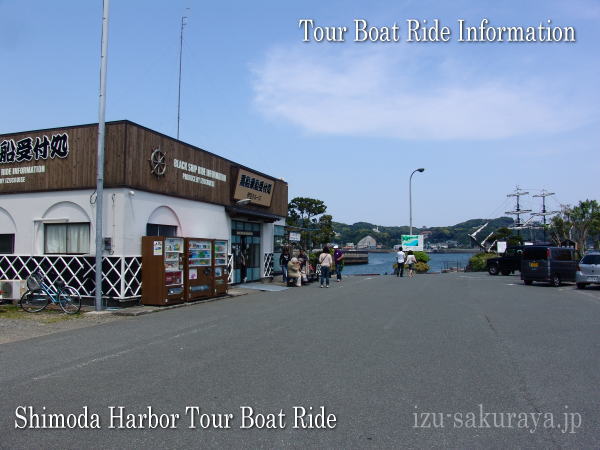 3 minutes walk away from Shimda Bay Stage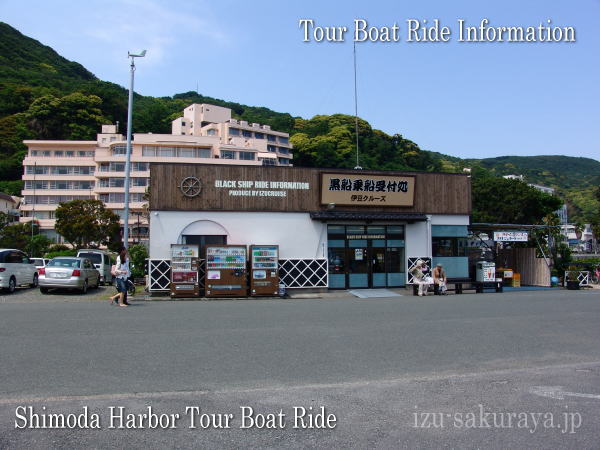 This is an information center and ticket booth.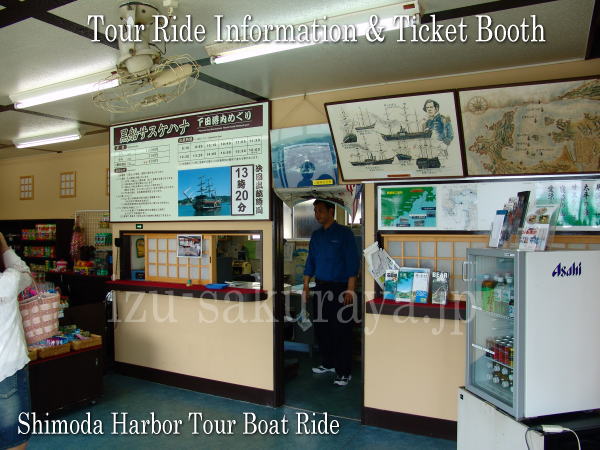 Inside the tour boat information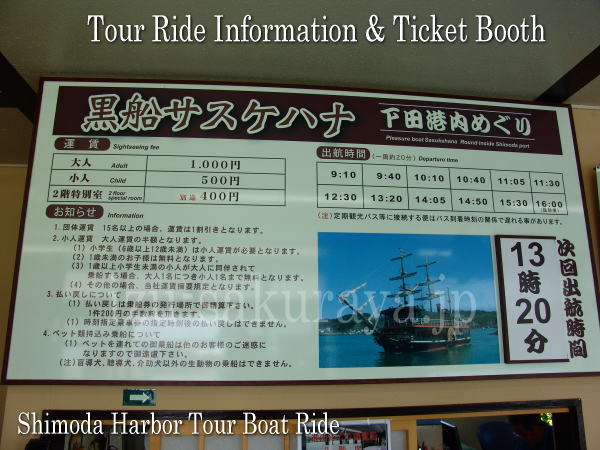 Sightseeing Fee is 1,000 yen per adult & 500 yen per child
Extra charge for the 2nd floor special room is 400 yen per person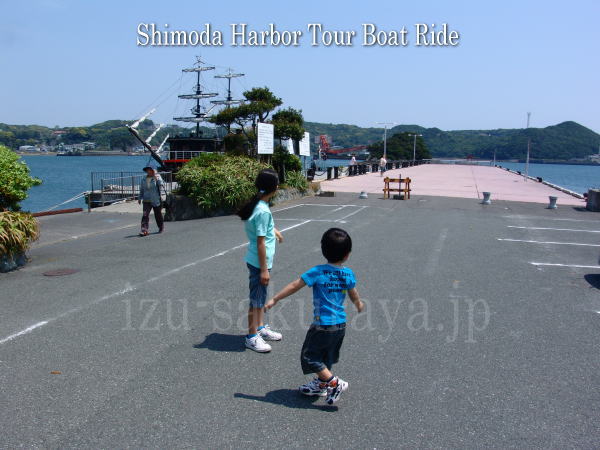 OK. Let's ride on!!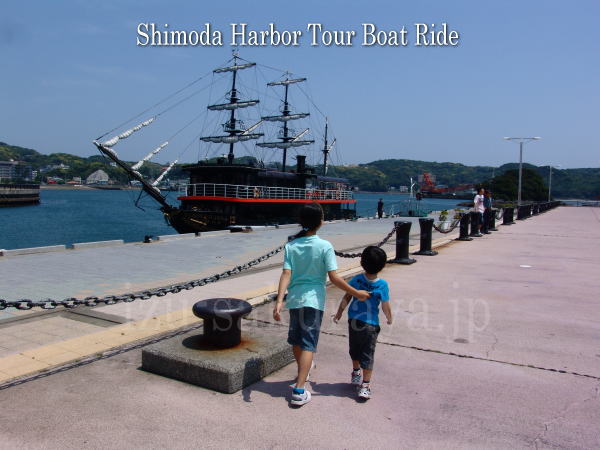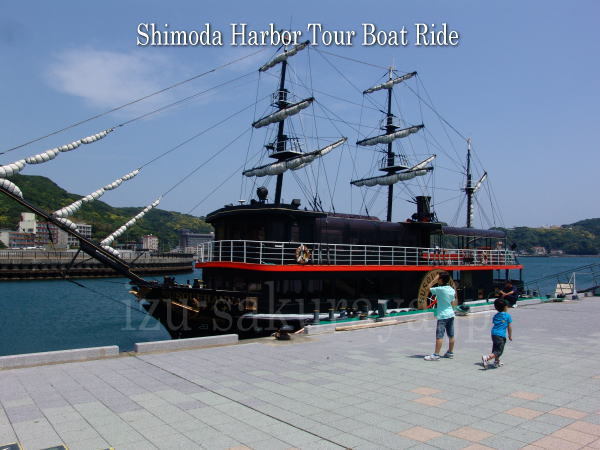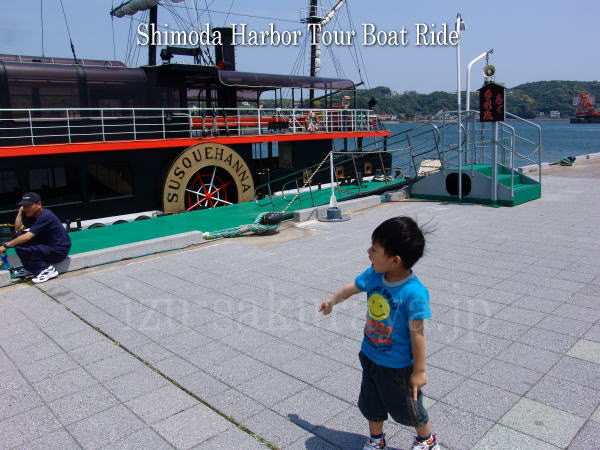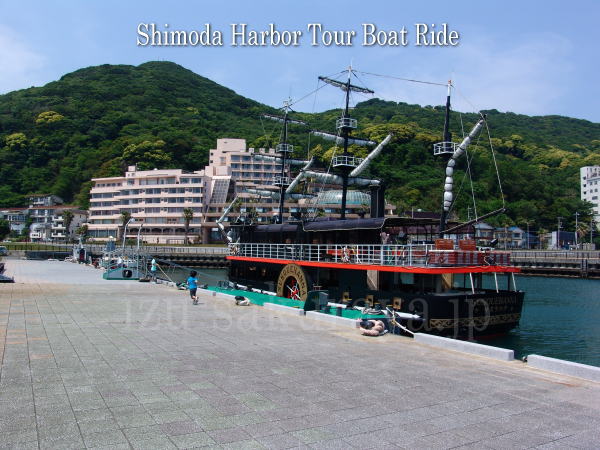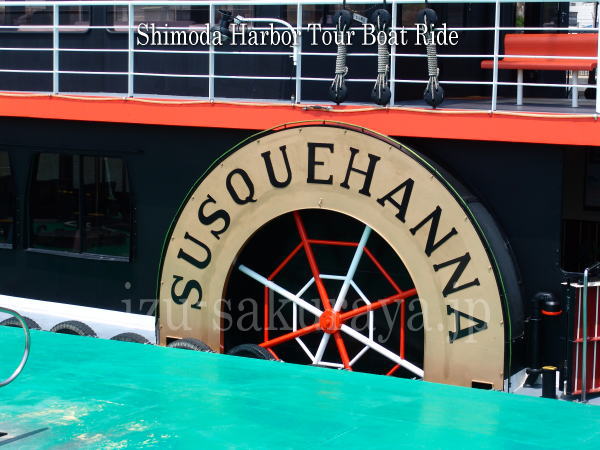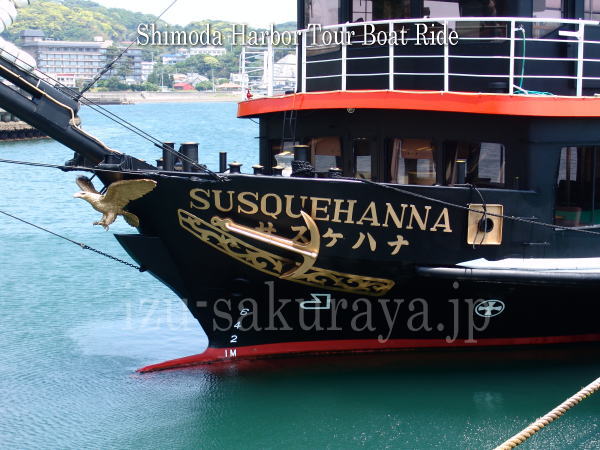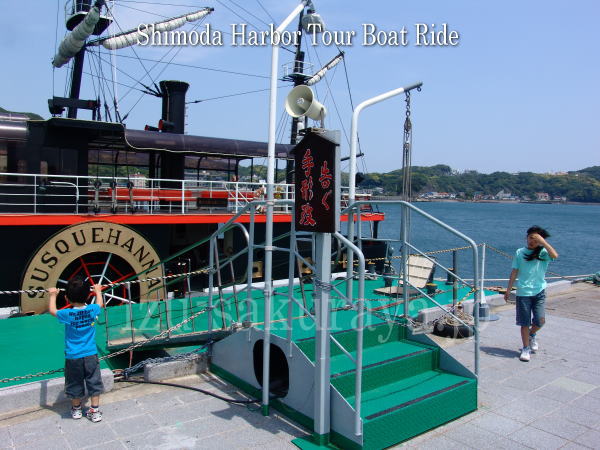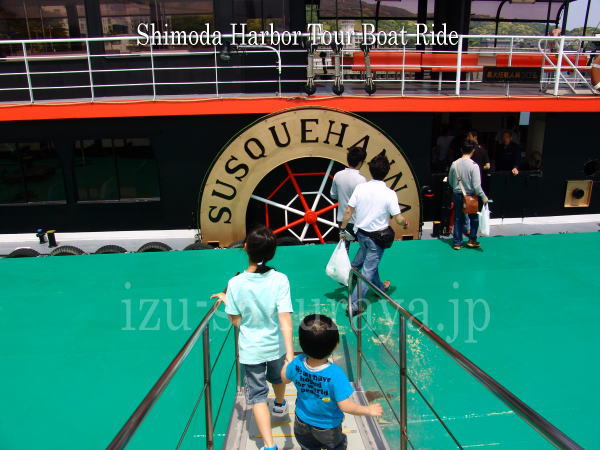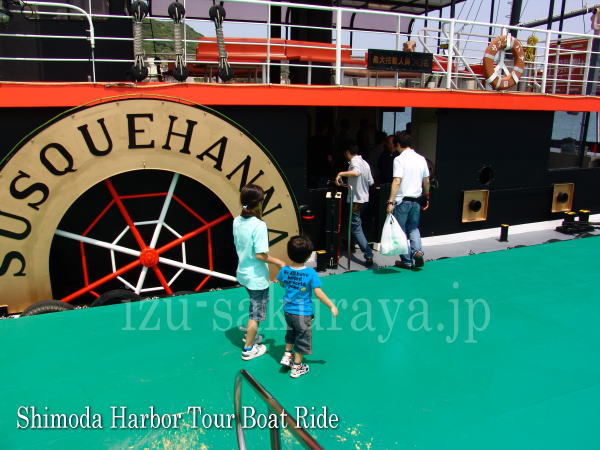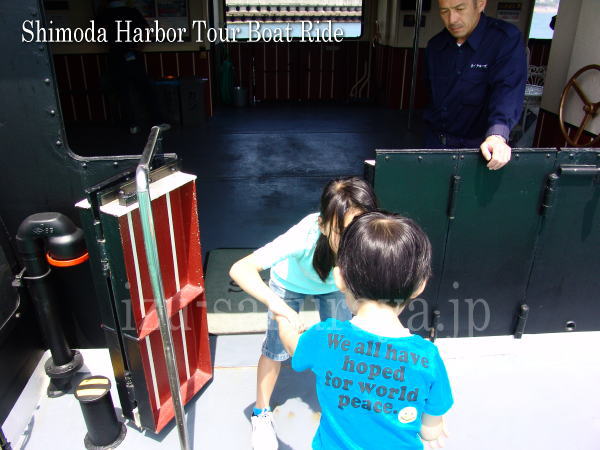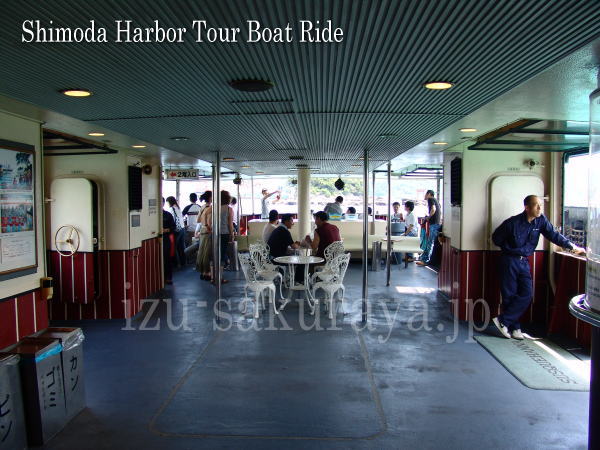 This is the 1st floor on tour boat.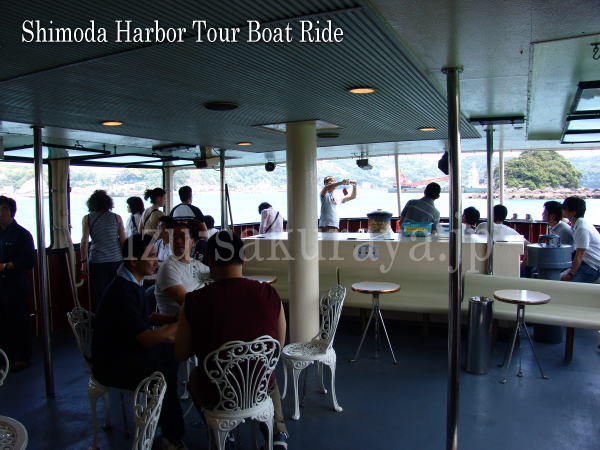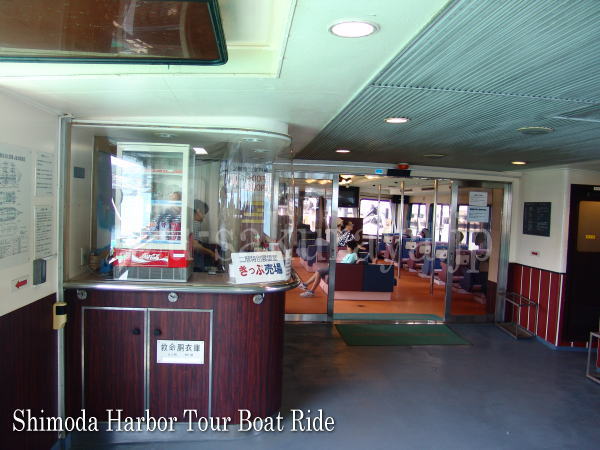 This is the entrance of inside room on the 1st floor.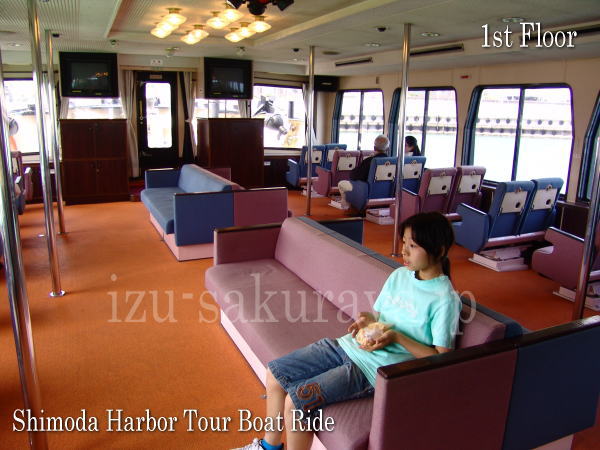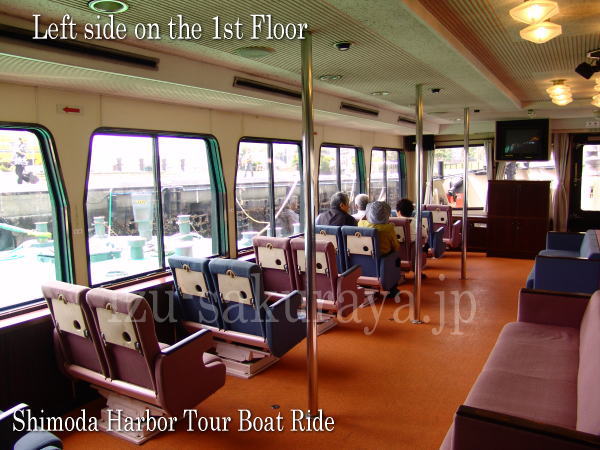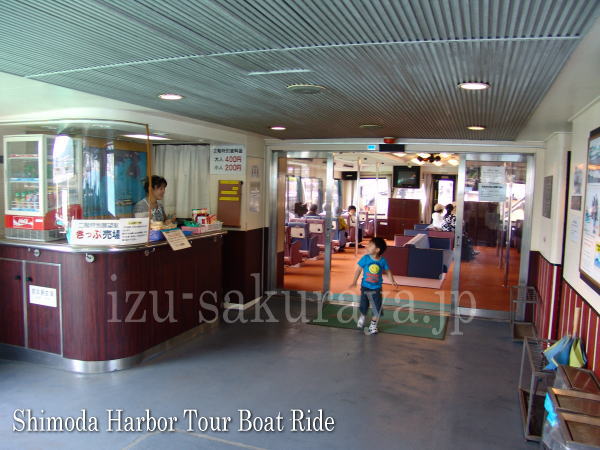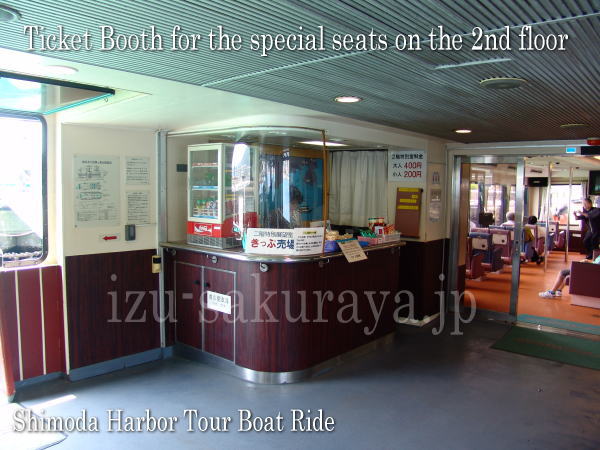 You can buy a ticket for the 2nd floor special seats and feed.
Special seat fee: 400 yen per adult 200 yen per chid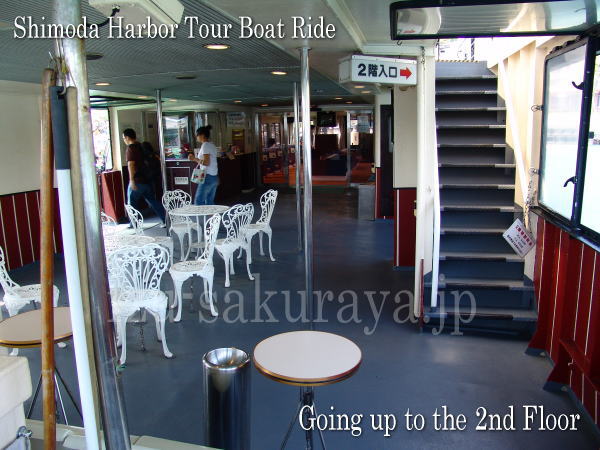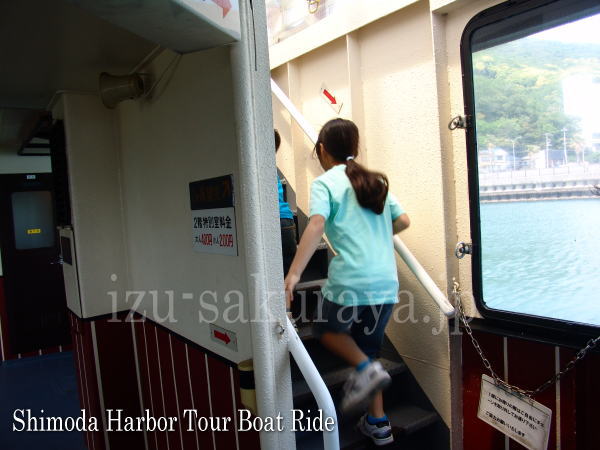 Let's go up to the 2nd floor.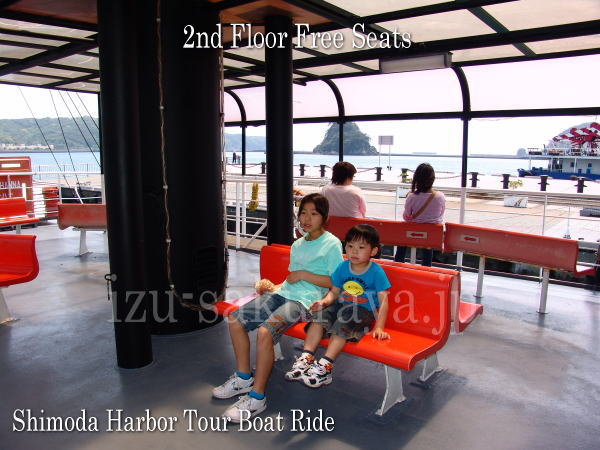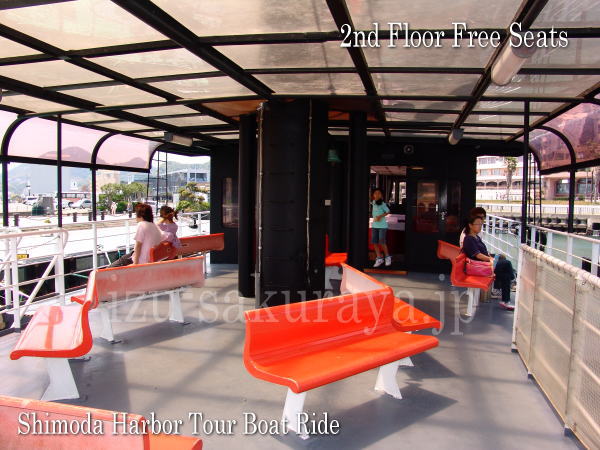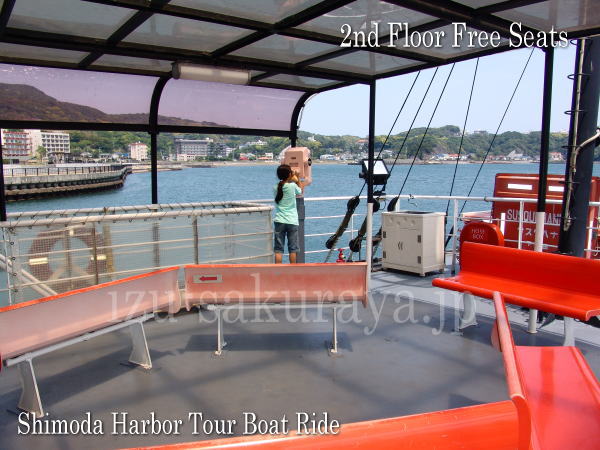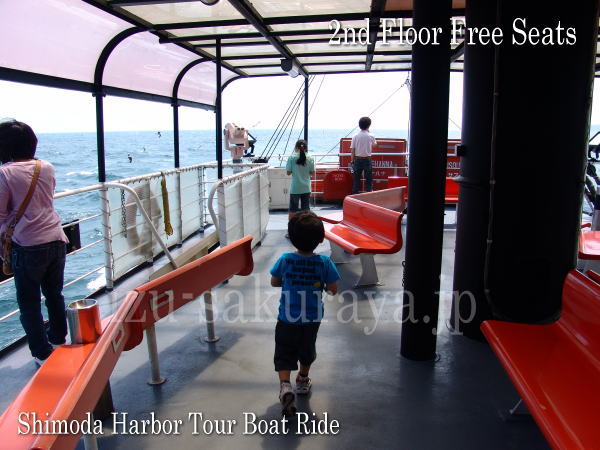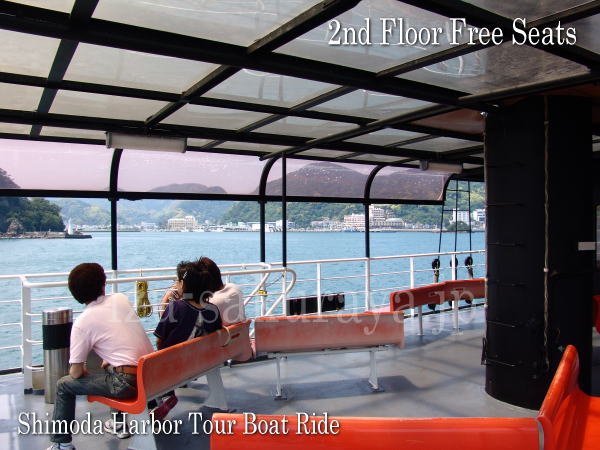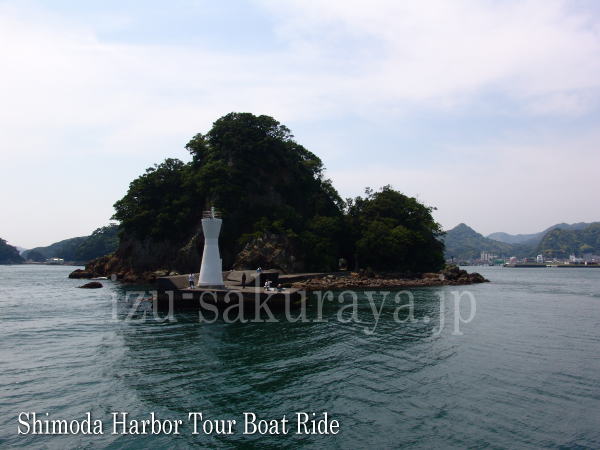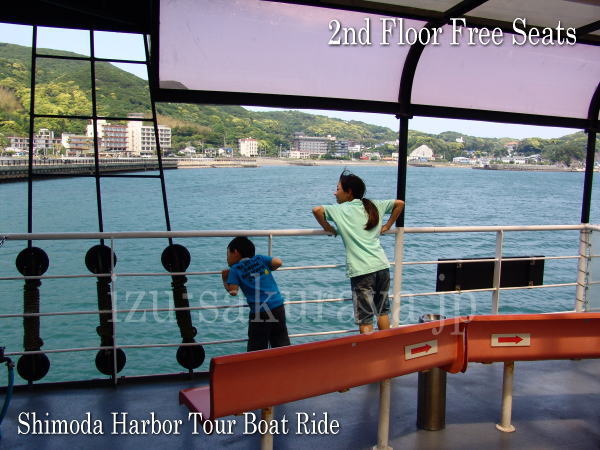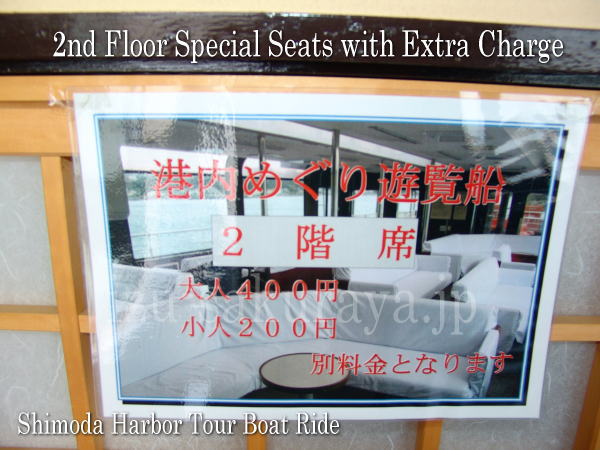 Extra charge for the specila seats: 400 yen per adult & 200 yen per child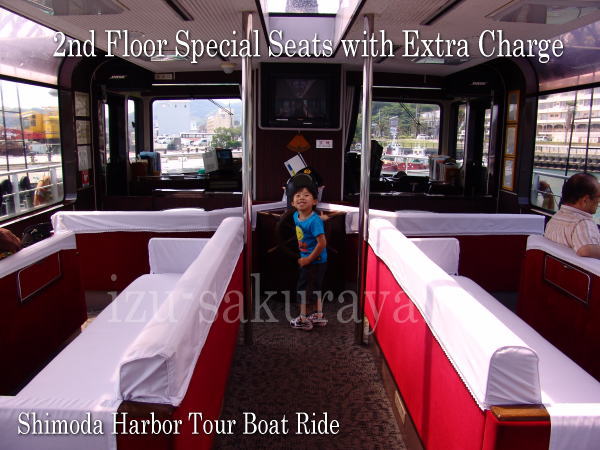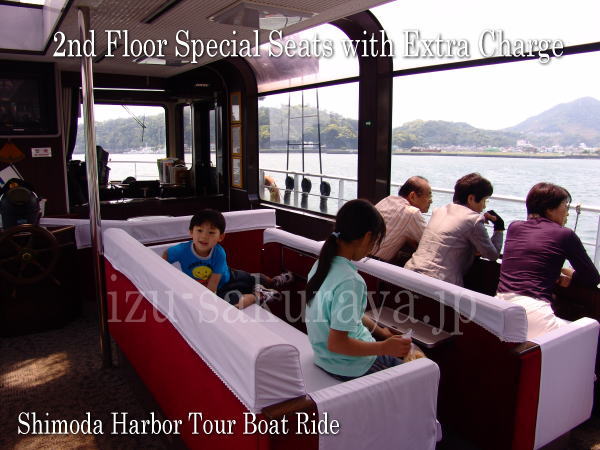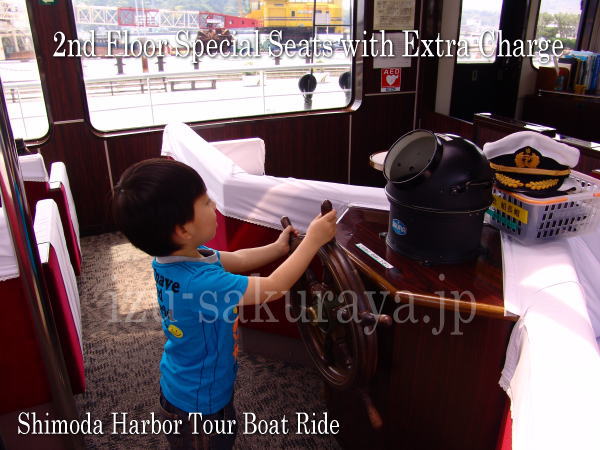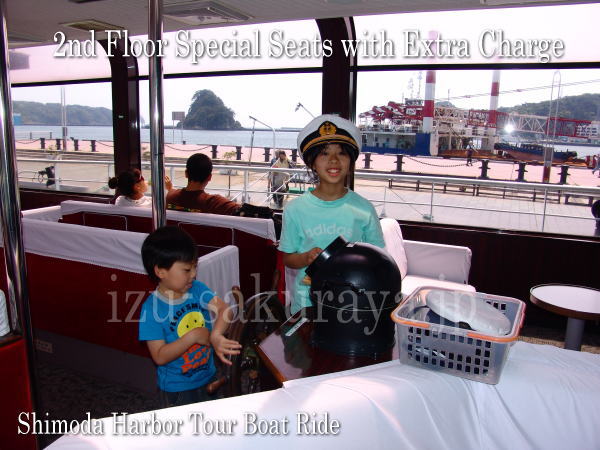 Yes, I am a captain!!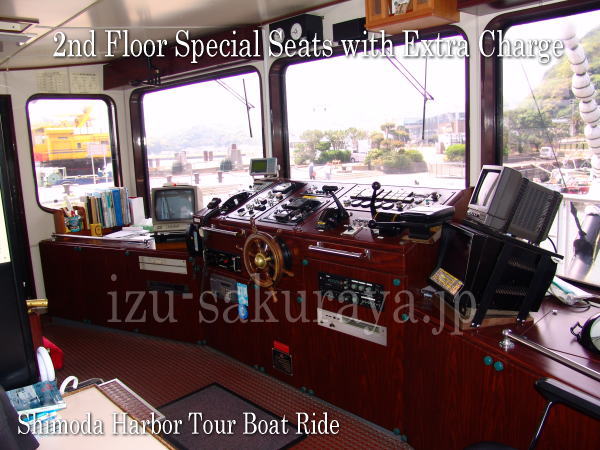 We can see the pilothouse.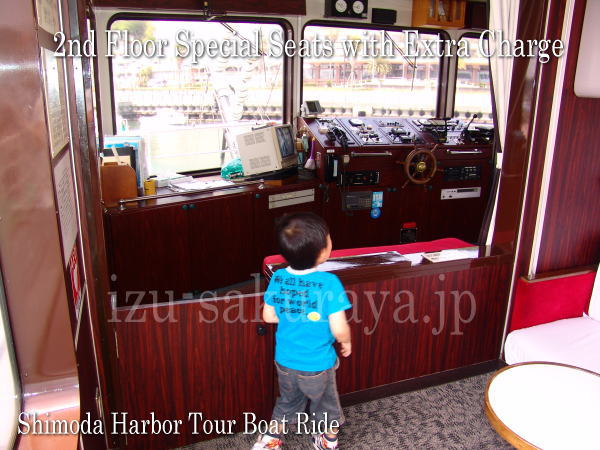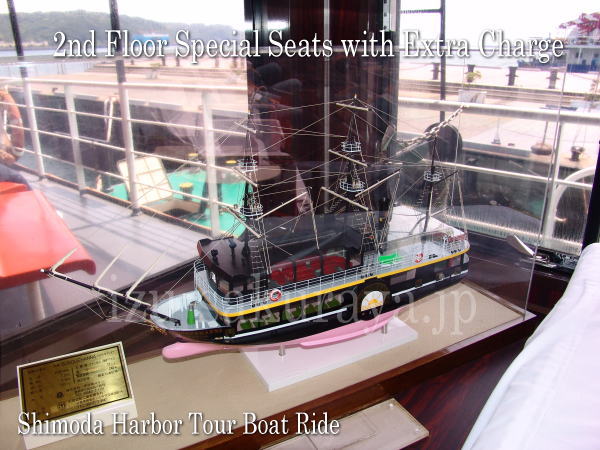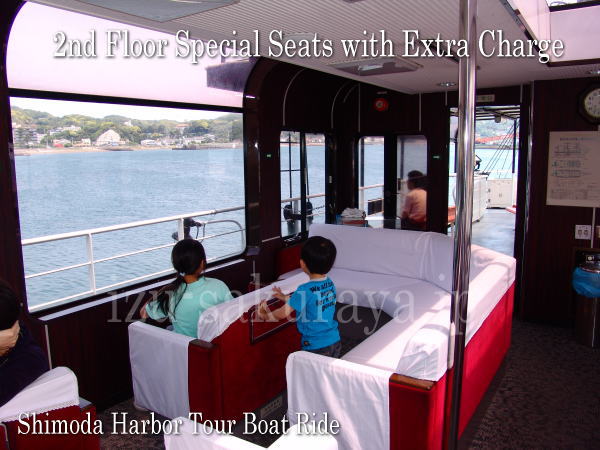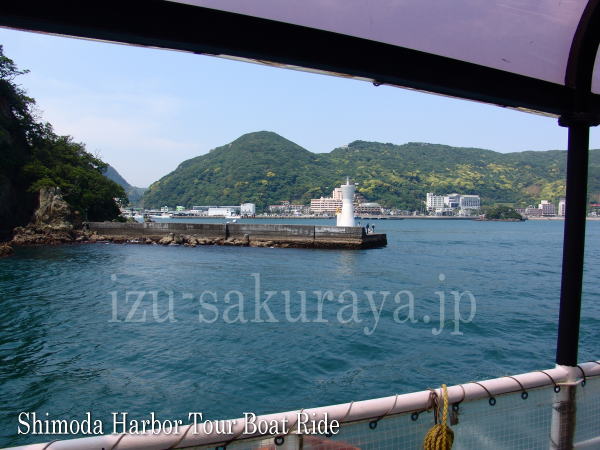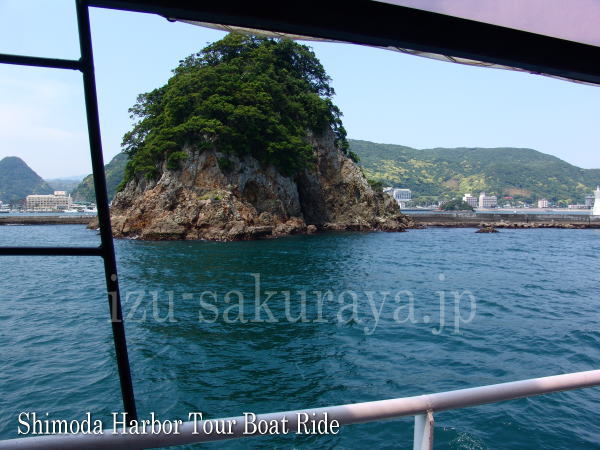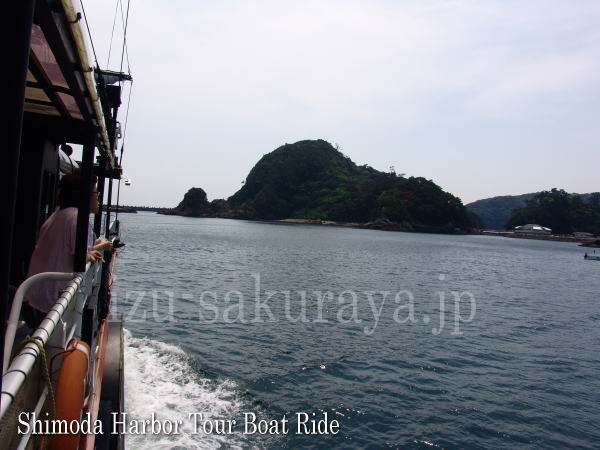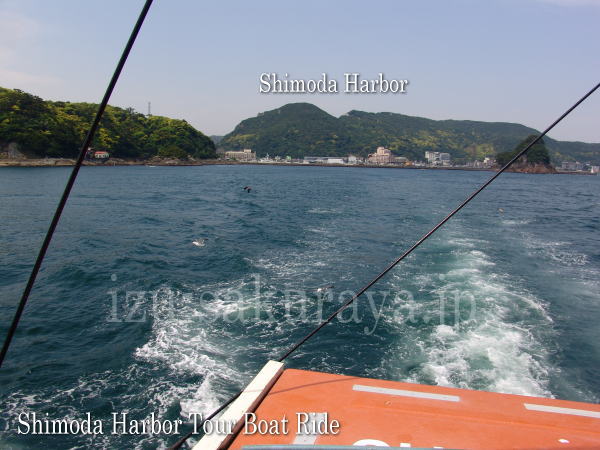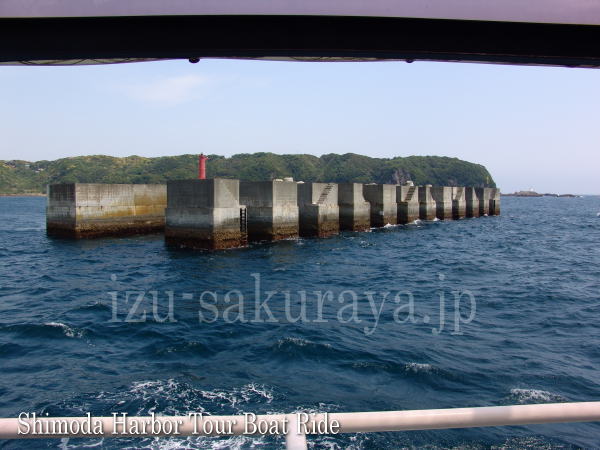 Going out to the ocean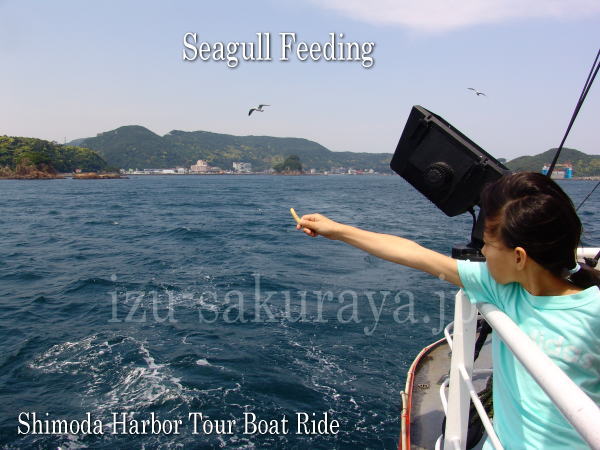 You can buy the feed at the shop on the 1st floor.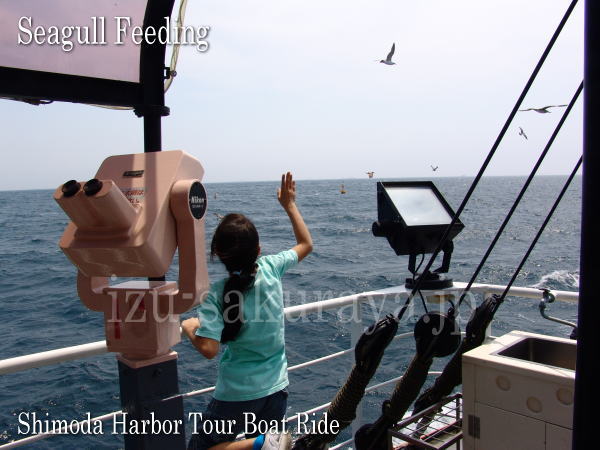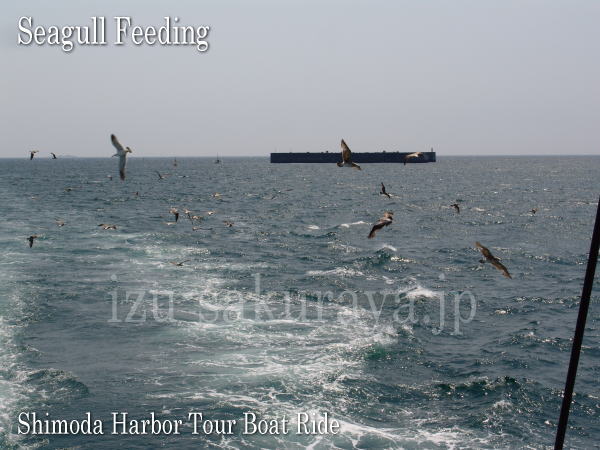 A lot of seagulls follow the boat to get feed.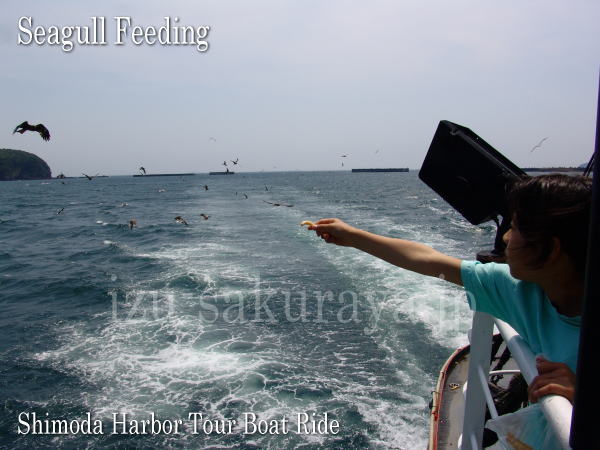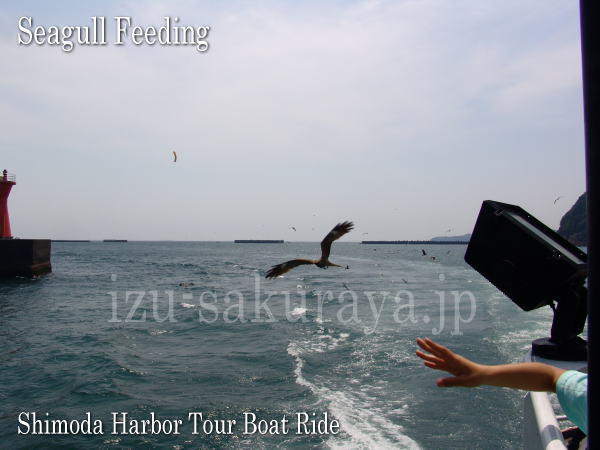 A big kite has appeared suddenly.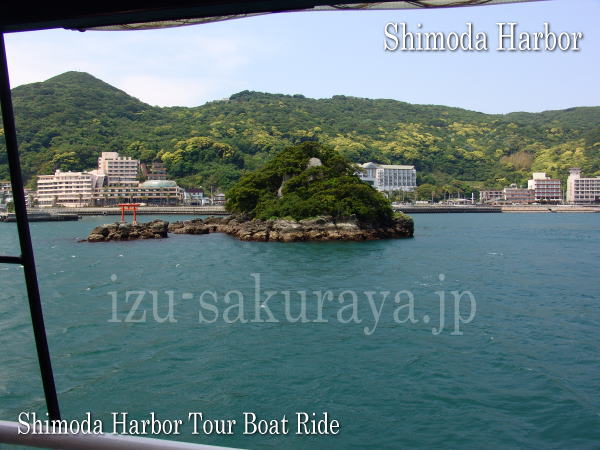 The small island in the bay.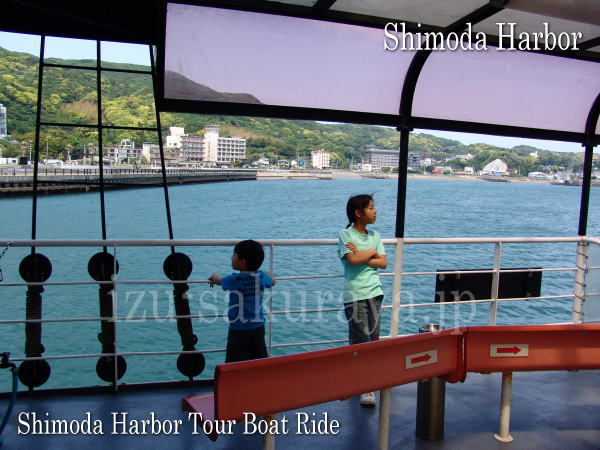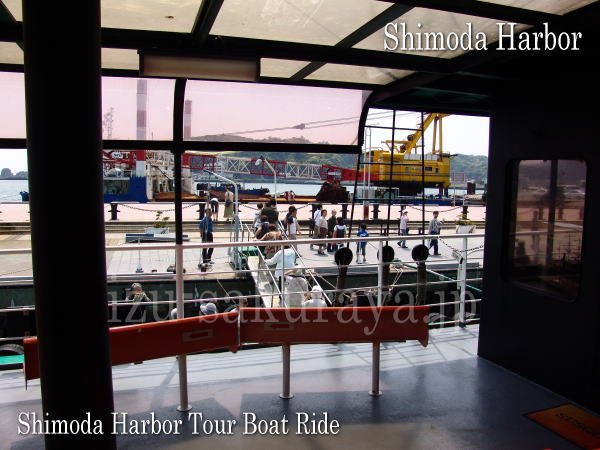 We arrived at the harbor.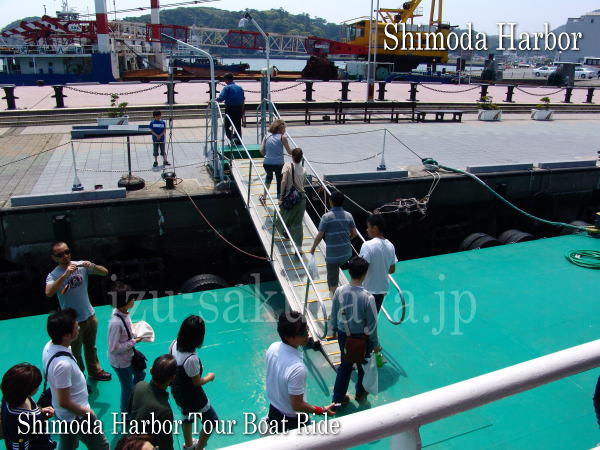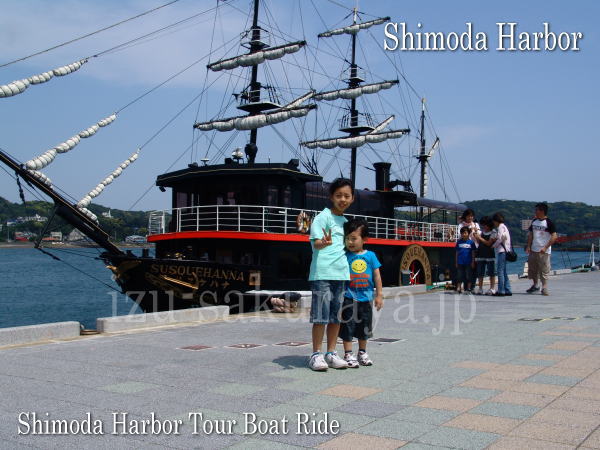 It was fun!!!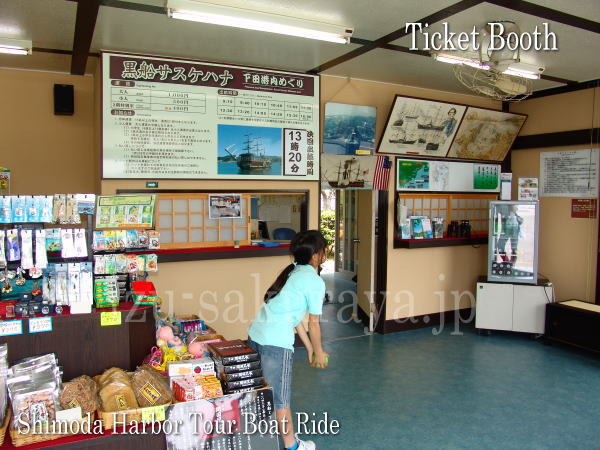 There is a souvenir ship in the tour ride information.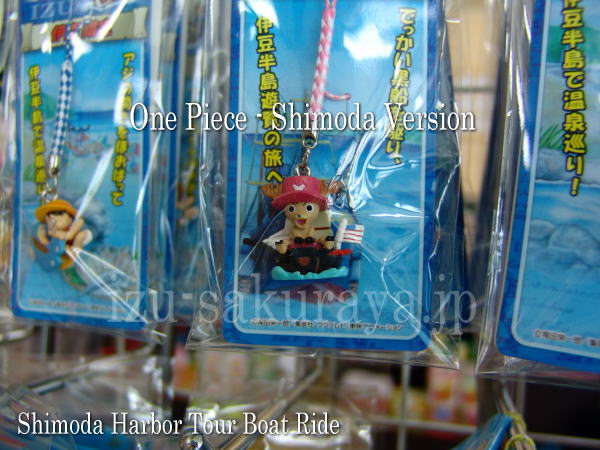 Do you know him?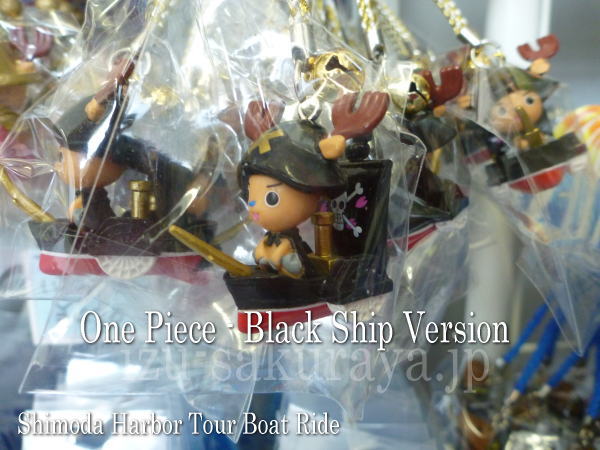 Tony Tony Chopper on Black Ship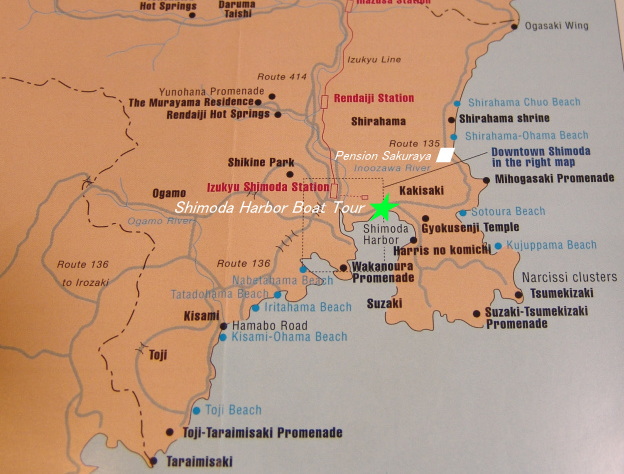 It takes only 10 minutes by car to the harbor from Pension Sakuraya.



Dirrection:
19 Sotogaoka Shimoda city
Operation Time:
9:10 9:40 10:10 10:40 11:05 11:30 12:30
13:20 14:05 14:50 15::30 16:00 (Extra tour)
Tour time: 20 minutes
Ticket Prices:
Adult: 1000 yen
Child : 500 yen
*Second floor Special Seats:
Extra charge 400 yen per person
Tel:
0558-22-1151
Regular holiday:
Non
Parking Lot:
Free of Charge
Getting Here:
10 minutes from Sakuraya
20 minutes by walking from Shimoda Train Station
Izukyu Cruise Official Site(Japanese)


---







Presented by Pension Sakuraya in Shirahama Beach


Main page / Information and Facilities / Charges /Access / Reservation / Room availability / What is Pension?

Pension Sakuraya Japanese site
Copyright (C) Pension Sakuraya All Rights Reserved