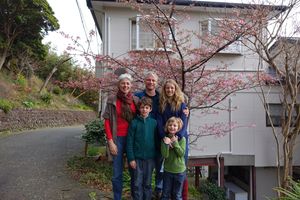 They have lived in Yokohama since last August, and came to Shimoda for the 1st time.
On the 2nd day we had heavy rain and strong wind like a storm. (Actually they had a heavy snowfalls in Tokyo and Kanagawa on that day!)
On the 3rd day, we had the sun, so they went to Tsumekizaki and Irozaki cape.
We look forward to meeting you again under the sun.
Thank you for staying with us!!