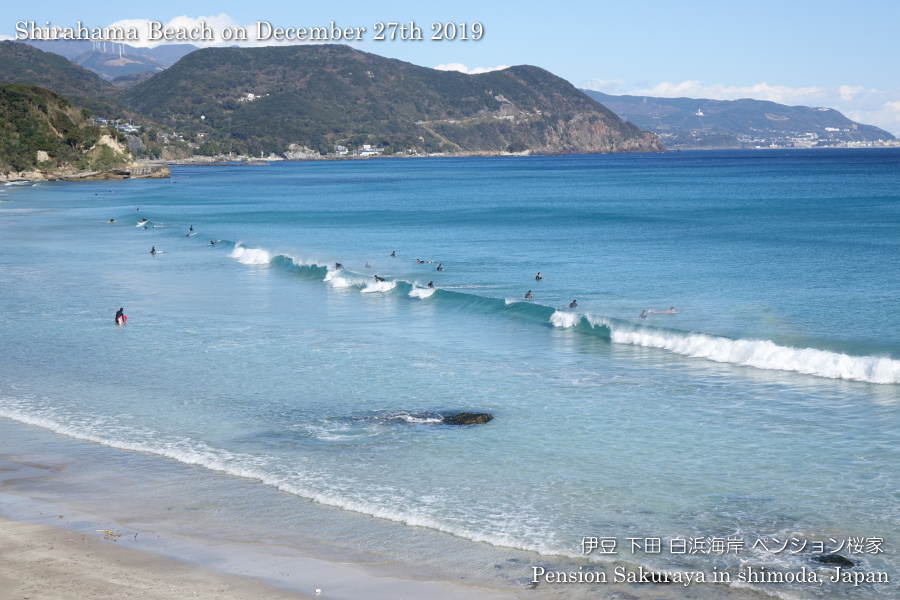 We had rain yesterday, but it became beautiful today.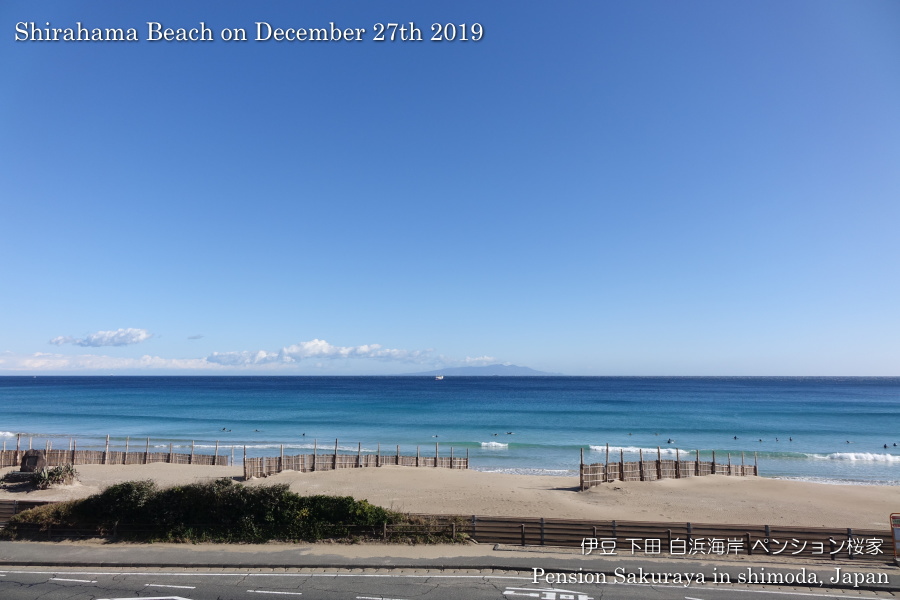 I walked on the seaside road as usual and took some photos of the blue and clear water before noon.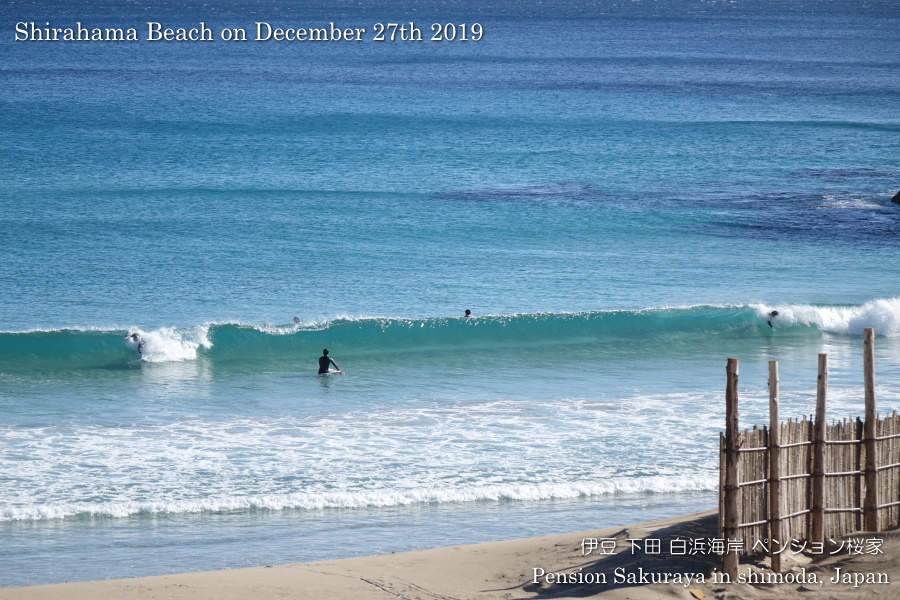 The blue water always makes me very happy!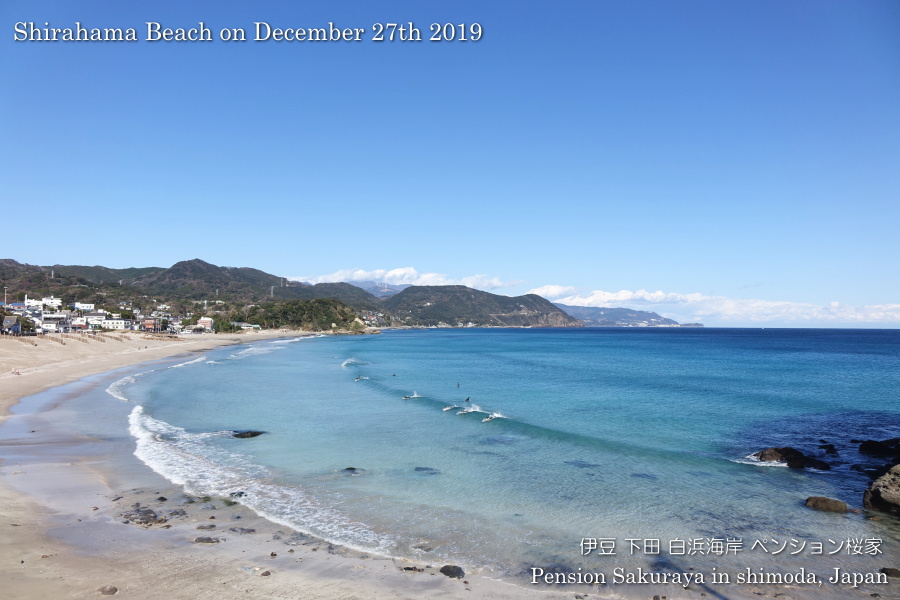 And I went to the beach behind Shirahama shrine this late afternoon.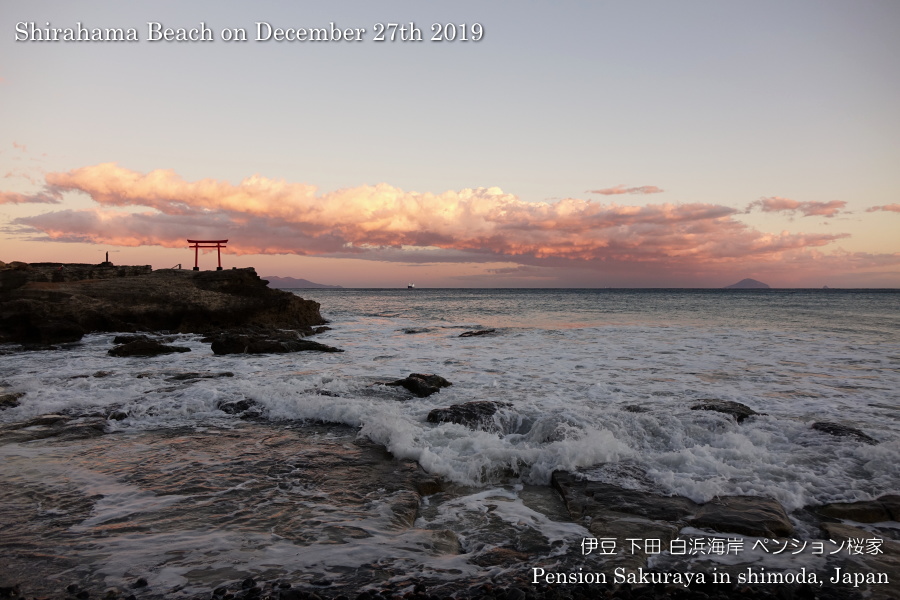 I was able to see the clouds colored by the sunset.