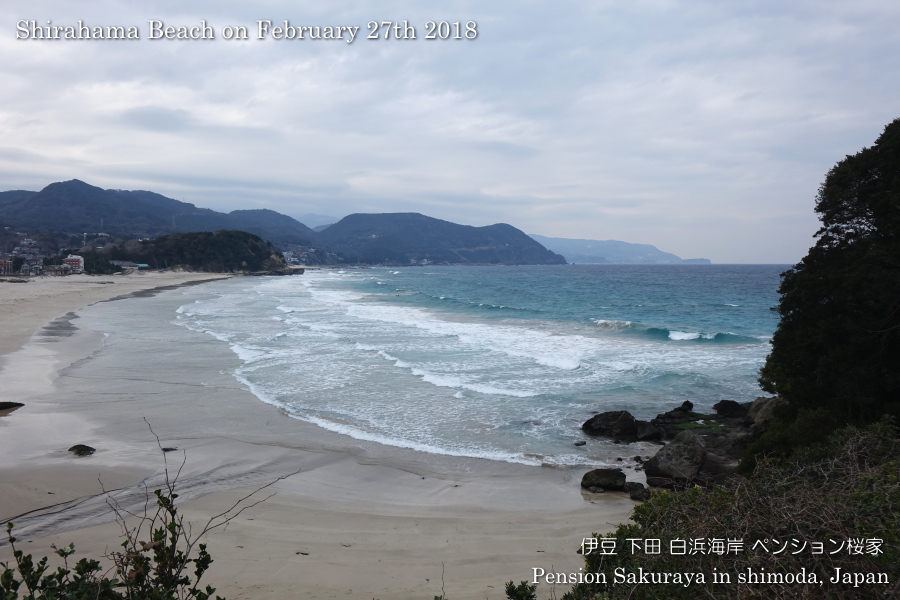 I walked to Sotoura beach this afternoon as usual.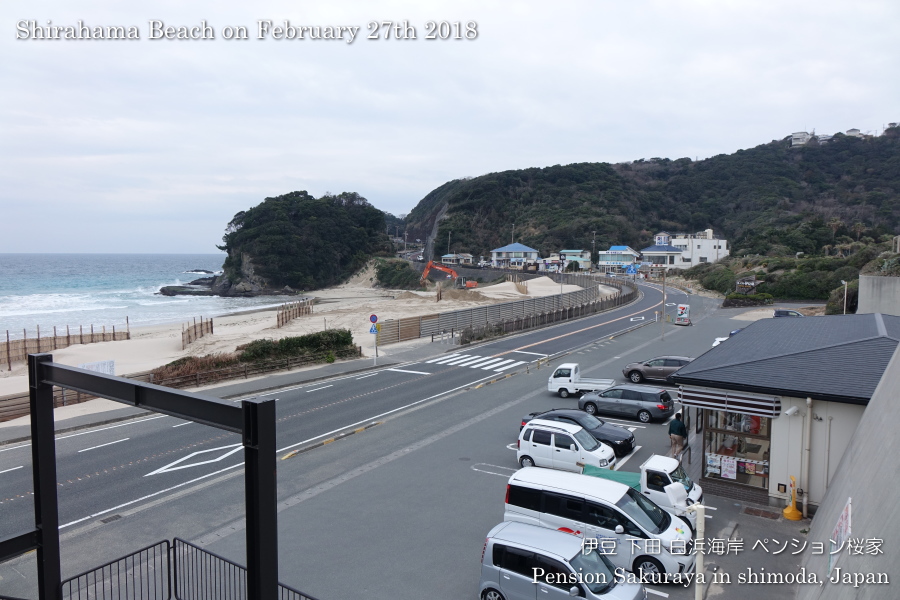 When I started walking I found that they were moving sand on the beach.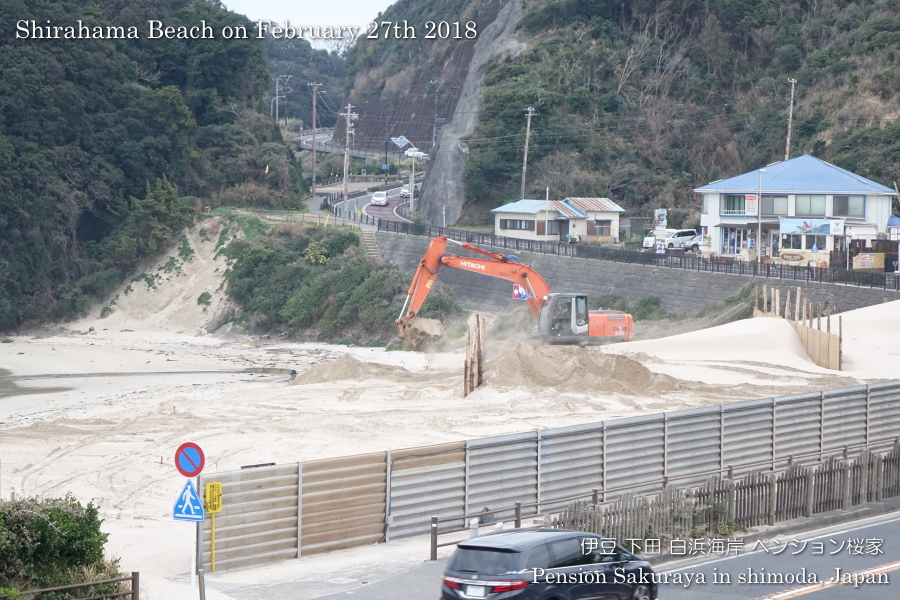 In this season we sometimes have very strong north wind and the sands are blown away by the wind, so they are putting the beach in good condition.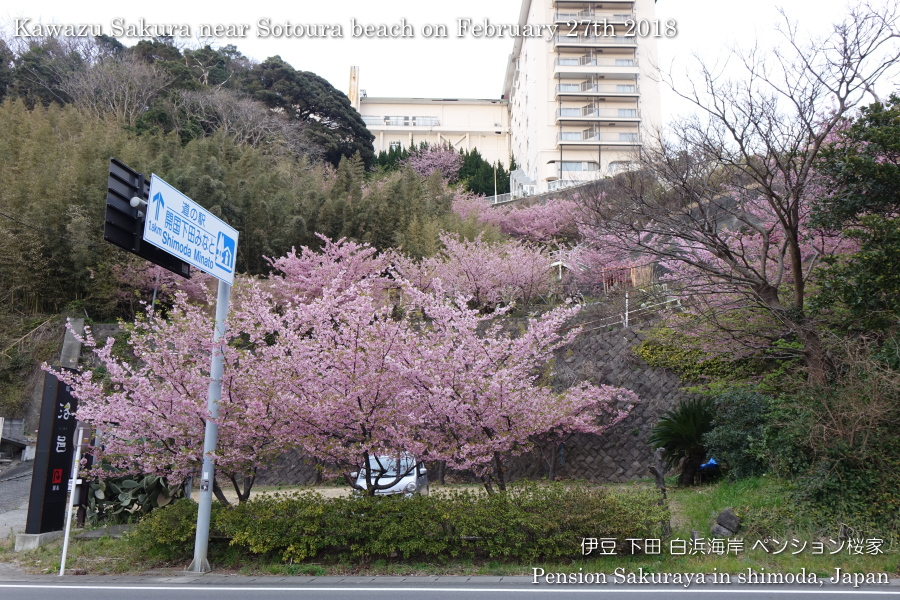 Kawazu Sakura trees near Sotoura beach have already had some fresh green leaves.