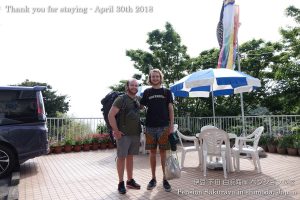 They are from Canada and England, and came to Japan in last July to get into the university as study abroad students.
It was the first time for them to visit Izu peninsula, but they were lucky to have sunny days during their stay.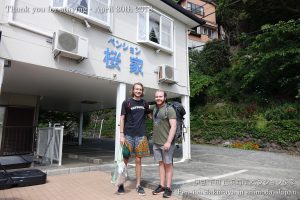 On the 2nd day they went to Suzaki walking trail and swam at Tsumekizaki cape.
They went to Jogasaki in Ito city after check out.
Thank you very much for staying with us.
We are looking forward to meeting you someday again.