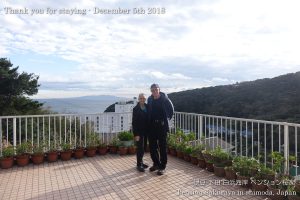 They came to Japan from Canada for the 3rd time and stayed with us for two nights..
Actually their son lives in Numazu city with his wife, so they come to Japan and stay at their son's house.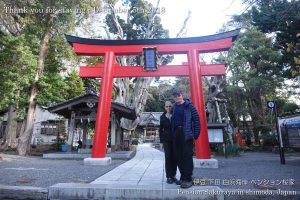 During their stay they went to the nearest beach and walked in and around Shimoda city.
And they went to Izu Kogen after check out.
Thank you very much for staying with us.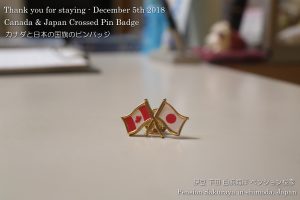 P.S They gave us the friendship pin badge of Canada and Japan.
Thank you so much for your present.