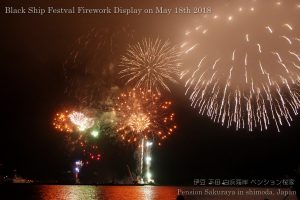 The 79th Black Ship Festival started today, and the firework display took place at Shimoda harbor tonight.
As we had only 2 guests tonight I went to Shimoda harbor to see the firework display with them and my family.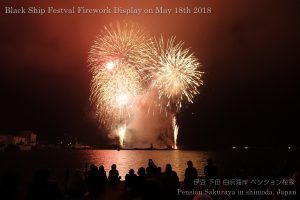 I don't know why ,but I thought it was much better than usual.