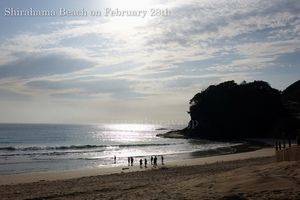 When I was walking on the seaside road this morning I took some photos.
It was sunny and the warmest day this year today!
That's why I saw some young peeple got into the water at the beach this morning.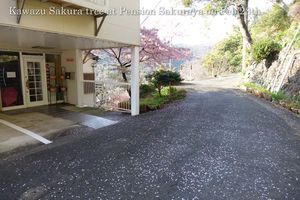 The Sakura petals were fallen down by the rain yesterday.